food
New Show Tackles Food Issues Around the World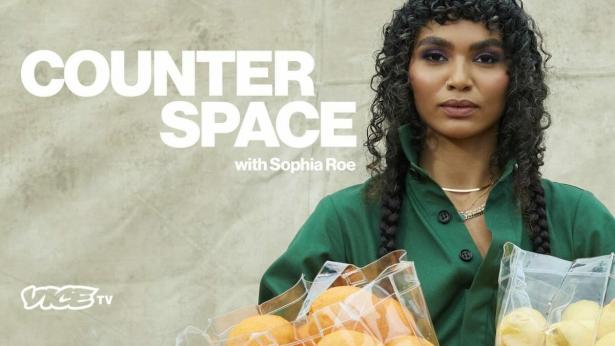 Chef Sophia Roe hosts and produces a new show on food news.,Makeda Sandford
The last nine months have forced many to think more about where their food comes from.
Sophia Roe, a Brooklyn-based chef and food advocate, knows well that many of the food system problems that are now at the top of newsreels have long been present. It has just taken a pandemic for the average consumer to pay attention, she says. Roe is launching a new TV show, Counter Space, to make the case for taking food news more seriously.

"We should care," she says. "Food is the single most important thing that we can put in our bodies outside of water."
In Counter Space, Roe digs into some of the most pressing issues in food and farming around the world, highlighting innovative ideas looking to disrupt the status quo. And to break up each segment, she walks through a recipe that's relevant to each problem she's tackling.
The first episode is primarily set in Hong Kong and explores the concept of protest food, and how the simple choice of which restaurant to eat at has become a political statement.
In another episode, Roe guides the viewer through the environmental impact of livestock farming in Spain. She stresses there is no one-size-fits-all answer to these problems, introducing us to José Gordon, a Spanish farmer who doesn't harvest his cows until they are at least 15 years old, and NovaMeat, a plant-based start-up that has made the world's first 3D printed beef steak. Back in New York, she speaks with a vegan butcher.
Roe says she wants to celebrate those who are responsible for feeding people. "All we do right now is talk about how broken things are… but what I'm really happy about is that we have a lot of farmers and a lot of people who talk about what is actually working," she says.
In the show, Roe dives into Yemen's history of coffee production and the challenging task of bringing it from farms in the war-torn country to America's tables. In Oaxaca, Mexico, Roe unpacks obesity and food insecurity, and then shows the viewer how to cook a nutritious meal using only canned food.
There are only four 25-minute episodes coming out in the first tranche premiering on Thanksgiving Day on VICE, but Roe says more are on the way. She believes the show will have something that resonates with everyone and she's hopeful it can mobilize a permanent army of food conscious consumers who will advocate for change through the food choices they make.