Naomi Osaka: Athletes, Speak Up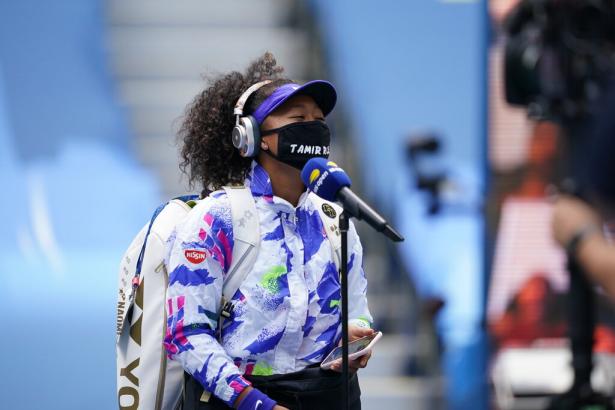 Naomi Osaka at the 2020 U.S. Open women's singles final.,Credit: Chang W. Lee/The New York Times
Turning Point: Under pressure from both their fans and their players, teams from the United States' four major sports leagues canceled games and practices to protest racism and police brutality.
[This is an article from Turning Points, a special section that explores what critical moments from this year might mean for the year ahead.]
"Shut up and dribble."

That's what a news anchor suggested LeBron James do after he discussed racism, politics and the difficulties of being a Black public figure in America during an ESPN interview in 2018.
Needless to say, he didn't take her advice.
LeBron, the activist, first caught my eye in 2012. He and his Miami Heat teammates posted photos of themselves in hoodies to protest the murder of Trayvon Martin, an unarmed Black teenager in Florida who was wearing a hoodie when he was fatally shot by George Zimmerman, a neighborhood watch volunteer. In 2014, Eric Garner, a Black man, died in Staten Island after police officers held him in a chokehold, a move banned by the police at the time and one that has since become illegal in New York State. Soon after, LeBron wore a T-shirt with the words "I can't breathe" — Garner's last words, which were captured on video as the officers strangled him — during a pregame warm-up. The rest of the league followed, but James was the focal point.
Fast forward to this year and he is still in the cultural spotlight. LeBron has the loudest voice and the biggest platform, and he used them to protest systemic racism, inequality and police brutality, all while his game continued to flourish in the face of unprecedented protests, a world-changing pandemic and deeply personal hurts, including the tragic death of our mutual friend Kobe Bryant.
LeBron is ferociously brave in his steadfast support of the Black community. He is unwavering, upfront and passionate. On the court or at the mic, he is simply unstoppable and an inspiration. He is dedicated to his craft, but equally dedicated to his community, even as he continues to fight against an established history of silencing athletes who speak out.
Musicians sing and write about social movements, activism and equality all the time. Actors voice their opinions and often personally endorse political candidates, hosting fund-raisers and throwing parties. Business executives, authors and artists are almost expected both to have opinions about the latest news and to publicly defend their views. Yet when it comes to athletes, we are often met with criticism for expressing our opinions.
Do people see us as no more than bodies — individuals who can achieve what's physically impossible for nearly everyone else, and who entertain fans by pushing ourselves past our limits? Do they wonder if a collection of muscles, bones, blood and sweat might also be able to voice an opinion? Should sports just be sports, and politics just be politics?
That's often the message. Hit the ball. Sink the shot. Shut up and dribble.
But whatever the argument is, it always ignores a critical fact: When we are not performing, we live in the same country as everyone else. And as plenty of athletes today can attest, that means we are subject to the same injustices and inequalities that have led to the murder of people who look just like us but who don't enjoy the same protections afforded by our fame, access and support systems. Just ask the N.B.A. player Sterling Brown, whom police officers shot with a stun gun, or my tennis colleague James Blake, who was slammed to the ground and handcuffed for 15 minutes by police officers while he stood outside a New York City hotel (the officers said it was a case of "mistaken identity"). Just because we are athletes doesn't mean we are unaffected by what happens around the country, nor does it obligate us to keep our mouths shut.
Sports have never been apolitical, and as long as they continue to be played by human beings, they won't be.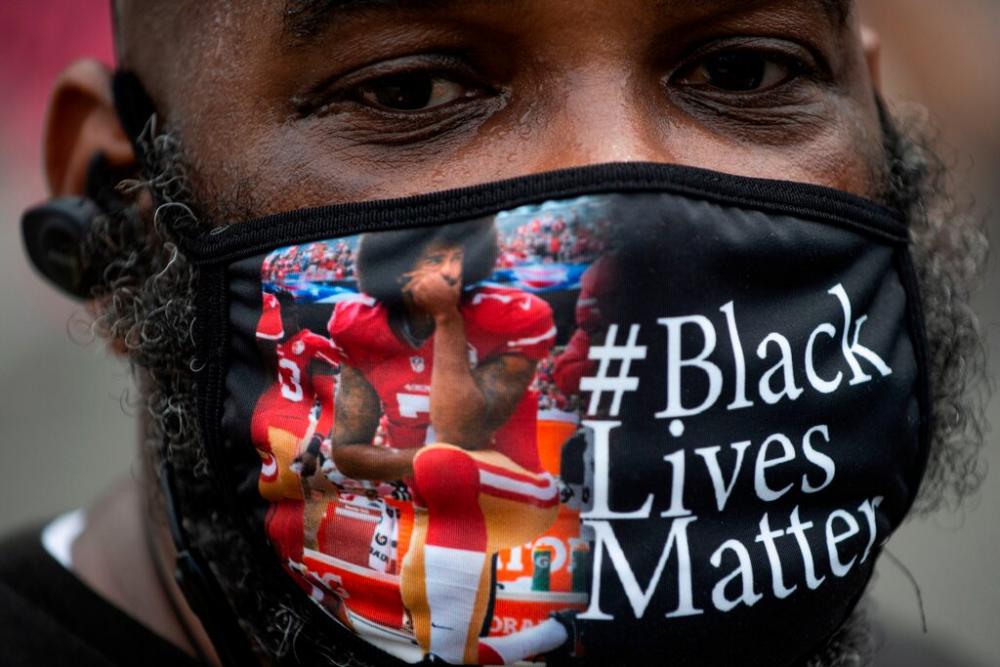 Muhammad Ali spent decades as a voice for justice, even after he was sentenced to five years in prison for refusing to be drafted because of his religious beliefs. At the 1968 Olympics in Mexico City, Tommie Smith and John Carlos were booed when they raised their black-gloved fists on the podium, and afterward faced waves of criticism from the public and the media alike when they returned home to the United States.
Colin Kaepernick risked his career when he knelt during the national anthem before an N.F.L. game, and may never play another down in the league because of it. Megan Rapinoe has been a stalwart of the L.G.B.T.Q. movement and equal pay, even when it meant standing up to the president of the United States and refusing to visit the White House. Venus Williams has done more than most people know to continue the legacy of Billie Jean King in fighting for equality in women's tennis. Coco Gauff, at such a young age, is fiercely active online and has spoken publicly and passionately in support of Black Lives Matter.
Yet even with all this progress, I still feel like we as athletes have a long way to go.
Today, given the television coverage we receive and our prominence on social media, athletes have platforms that are larger and more visible than ever before. The way I see it, that also means that we have a greater responsibility to speak up. I will not shut up and dribble.
[Naomi Osaka, a top-ranked professional tennis player, won her second United States Open singles title in 2020.]