Media Bits and Bytes - December 29, 2020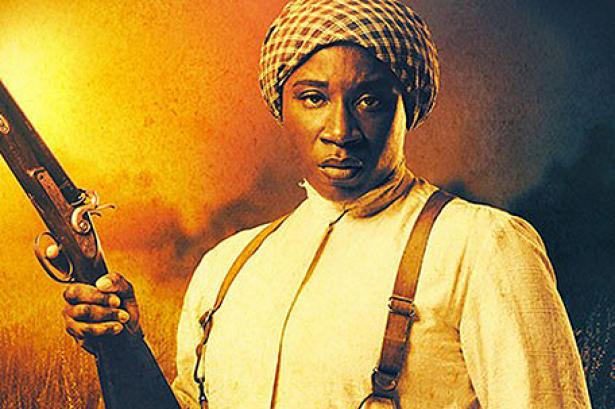 Aisha Hynds portrays Harriet Tubman on TV's "Underground." Credit,WGN
By Tech Learning Collective
Roar

We already have the power, the materials and the motive to win back the Internet. But we have to start with the first step first: owning our own infrastructure.
The Year Deepfakes Went Mainstream
By Karen Hao and Will Douglas Heaven
MIT Technology Review
Don't believe your lying eyes. Now any image can be manipulated, easily and cheaply.
A Year of Media Layoffs and Closures
2020 brought the end of at least 1,500 newsroom jobs for the people who run the printing presses. We don't have numbers for the plant jobs lost at all the papers that cut down days of print or stopped printing altogether.
Time for News Outlets to Face the Climate Crisis
By Mark Hertsgaard
Covering Climate Now
Shouldn't news organizations be telling the unvarnished truth about the climate problem and, not least, its solutions?
Number of Journalists Killed Doubled Last Year
By Jennifer Dunham
Committee to Protect Journalists
Globally, at least 30 journalists were killed in 2020; 21 of those were singled out for murder in retaliation for their work, a jump from the previous year's 10 murders.  
2020: Covid-19 and Surveillance Tech
By Adam Schwartz
Electronic Frontier Foundation
Location tracking apps. Spyware to enforce quarantine. Immunity passports. Throughout 2020, governments around the world deployed invasive surveillance technologies to contain the COVID-19 outbreak.
Trump Suppresses Photo Record of Pandemic
The U.S. government has reinforced media restrictions at hospitals, reducing the flow of disturbing images of the pandemic.
Public Schools Bled By Private Publishers
By Maria Bustillos
The New Republic
Billion-dollar corporations are privatizing public schools' access to e-books.
Underground Railroad Drama Returns to Cable
By Candice Williams
ABC News Radio
Oprah Winfrey has announced her cable network has picked up the acclaimed historical drama series Underground. The series, which aired for two seasons on WGN America, is set to rebroadcast on OWN starting January 5 at 9 p.m. ET.