food
What Biden's New Executive Order Means for Agriculture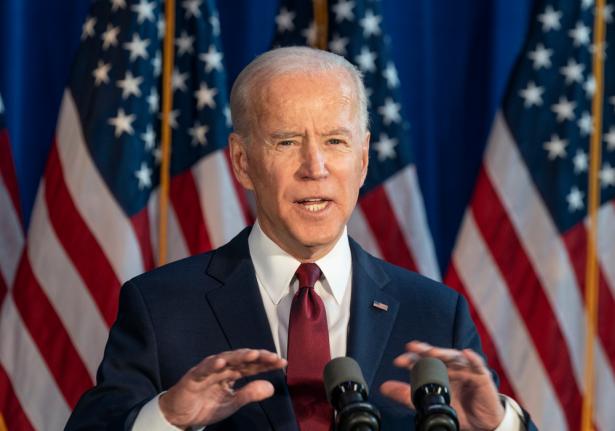 The executive order is the 52nd of Joe Biden's presidency.,lev radin/Shutterstock
Late last week, President Joe Biden signed his 52nd executive order since taking office in January. Promoting Competition in the American Economy is a wide-ranging document that focuses on fair and open competition in various sectors of the economy. Biden warns that too much concentration and consolidation in the market is a threat to the welfare of workers, consumers and even democratic accountability.
As such, he's urging, and in some cases appointing, government officials to review documents and policies that limit competition and give too much leeway to monopolies. This could impact farmers and growers across the country, as Biden decries how a lack of competition is hurting family farms. The executive order says that farmers have to weather consolidated markets; for instance, from seed companies and meat-packing monopolies, as well as concentrated markets for selling their products. As a result, the order says that "farmers' share of the value of their agricultural products has decreased, and poultry farmers, hog farmers, cattle ranchers, and other agricultural workers struggle to retain autonomy and make sustainable returns."
From the right to repair equipment to access to markets, the president's order looks to broaden competition in several agricultural areas. Here are all the ways this executive order might impact food and agriculture.

A Review of the Packers and Stockyards Act
This 100-year-old act was originally designed to prevent market manipulation and protect producers from unfair practices in the meat market. The USDA will now review the act and look at strengthening and further enforcing against practices that the department sees as unjustly deceptive, discriminatory or unreasonable. The order specifically calls out prohibitive practices related to grower ranking systems, which it says give companies too much control over farmers' wages and force producers to take on too much risk.
Secretary of Agriculture Tom Vilsack said in a press release that the act is a vital tool, but "the law is 100 years old, and needs to take into account modern market dynamics. It should not be used as a safe harbor for bad actors."
The North American Meat Institute is opposed to the review, saying it will bring about unintended consequences for producers and consumers. "These proposed changes will open the floodgates for litigation that will ultimately limit livestock producers' ability to market their livestock as they choose," NAMI president Julie Anna Potts said in a press release.
Protections for Whistleblowers
Currently, if a farmer wants to come forward and say there's been an infringement of the Packers and Stockyards Act, they have to prove that there is industry-wide harm to competition. The USDA will re-propose a rule that allows farmers to claim a violation of the act if there is "undue or unreasonable preference" of just one farmer.
Biden is also urging the USDA to enact the strongest anti-retaliation policies it is able to, in an effort to protect farmers who come forward with allegations of discriminatory behavior.
More Money for Meat Processing
The USDA will invest $500 million into expanding meat and poultry processing. The funds are part of the American Rescue Plan, intended to help people and businesses impacted by COVID-19. This new funding is part of the effort to increase competition in the meat industry. With more options for processing available to producers, the Biden administration hopes that markets will be more equitable for producers.
     The National Farmers Union calls these anti-concentration efforts a "monumental" step. "After suffering corporate abuse for so many years, it is reassuring that farmers may finally get a level playing field," NFU president Rob Larew said in a press release.
Transparency in Labelling and Contracts
The order looks to create and expand information to help farmers make fairer deals, such as model contracts they can reference. It also asks the Secretary of Agriculture to look at transparency and standards in labelling, to help consumers choose products. To start, the USDA will review the "Product of the USA" label, so customers have a better understanding of where their meat comes from.
Expanding Access to Markets
President Biden has ordered a report, to be completed within the year, on the effect of retail concentration and its impact on food industries. Along with the Federal Trade Commission, the USDA will look at improving the access of small farmers and food processors to retail markets. They'll also study the market structure of beer, wine and spirits to reduce barriers of access. The goal is to make it easier for small producers to compete with larger companies and welcome new producers into the industry.