film
10 Black Movies to Stream on Netflix Right Now!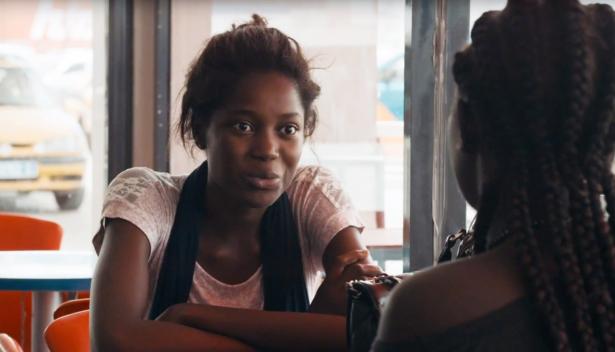 "Atlantics" ,Netflix/Courtesy Everett Collection
The sheer number of films streaming on Netflix on any given day can make finding and deciding which films to watch an arduous journey through an overabundance of content, navigating with an interface that's not exactly the most conducive to discovery.
To assist on this cinematic journey, IndieWire runs a monthly series that highlights movies and television series worth streaming on every major platform in the U.S., including Netflix. But, as an extension of that popular ongoing series, we've also curated lists of films that specifically tell Black stories and are streaming on those same major streaming platforms.
Among this month's offerings on Netflix: several feature debuts, including Spike Lee's "She's Gotta Have It," Ryan Coogler's "Fruitvale Station,"  Check out our picks below.

1. "Fruitvale Station" (2013)
Ryan Coogler's feature debut, this Sundance award winner (it took home both the Grand Jury Prize for dramatic feature and the Audience Award) follows the true events of a 22-year-old loving father and son on the last day of his life before being fatally shot by police on New Year's Day 2009.
Based on the true story of Oscar Grant (played by Michael B. Jordan in a breakout role), the film sees its lead attempting to spend that last day by getting a head start on his resolutions: being a better son to his mother (Octavia Spencer), whose birthday falls on New Year's Eve; being a better partner to his girlfriend Sophina (Melonie Diaz), who he hasn't been completely honest with as of late; and being a better father to Tatiana (Ariana Neal), their beautiful four year-old daughter.
His resolve takes a devastating turn. His death would shake the Bay Area — and the entire nation — to its core.
2. "Love Jones" (1997)
Theodore Witcher's first and only feature film provided what was, at the time of its release, an atypical look at young, Black life in Chicago, using the city's vivid art scene as a backdrop.
The story revolves around the on-again/off-again romance of photographer Nina and novelist Darius, who navigate the modern dating environment within a setting that was different than that of most Hollywood romances of the day. These are millennial, educated African Americans pursuing careers and love, absent of the violence that was commonplace in the hood movies that dominated the first half of the decade.
3. "Homecoming" (2019)
Beyoncé's hit documentary concert film, "Homecoming" captures the all-around entertainer performing as the first African American woman to headline Coachella since its founding in 1999. It was important for the superstar to appropriately "represent the culture," its past and present, by incorporating quintessential artifacts of Black cultural identity, legacy and pride.
It's also a love letter to more than 150 years of historically Black colleges and universities, and pays tribute to iconic African American artists using their own words.
4. "Cut Throat City" (2020)
When Hurricane Katrina leaves New Orleans devastated, four friends decide to pull off a bold heist out of desperation. Directed by Wu-Tang Clan leader and filmmaker RZA, the film boasts a solid cast, led by "Dope" and "The Get Down" alum Shameik Moore as Blink, a graphic novelist, college student, and young father.
He's joined by Denzel Whitaker, Demetrius Shipp Jr., Wesley Snipes, Kat Graham, and Terrence Howard. It's F. Gary Gray's 1996 heist drama "Set It Off," instead of four desperate women, RZA's team comprises of four desperate young men.
5. "Nigerian Prince" (2019)
Nigerian cinema continues to evolve beyond expectations of a stigmatized Nollywood, as filmmakers like Faraday Okoro, writer and director of "Nigerian Prince," challenge the dominant narrative. Okoro's feature debut was the first project to win the AT&T/Tribeca "Untold Stories" initiative in 2018, which supports underrepresented filmmakers and awards $1 million in funding for the winning script.
Most of Okoro's cast and crew are Nigerian. However, a $1 million movie doesn't have many peers in Nigeria, where the average budget hovers below $100,000. The film takes its inspiration from the infamous Nigerian letter scam that typically targets Westerners: The sender claims to be a government official or member of a royal family and requests urgent assistance in transferring millions of dollars out of Nigeria, promising to pay you a hefty percentage.
6. "She's Gotta Have It" (1986)
Spike Lee's introduction to audiences all over the world, a smart comedy shot in black-and-white with one fantasy sequence in color, the film places a young, sharp Black woman in the cinematic spotlight, which was rare in 1986.
Nola Darling (Tracy Camila Johns) is an unapologetic, sexually independent character with three problems — three hopeful yet hopeless suitors to be exact: the sensitive Jamie (Tommy Redmond Hicks), who wants a coommited relationship with her; the egomaniacal Greer (John Canada Terrell), who just wants her to look good in his arm; and the funny, relentless Mars Blackmon (Lee himself), the bike messenger who makes her laugh. Each has his own appeal to Nola, but she can't decide on who she appreciates most. Let the foursome begin.
7. "Middle of Nowhere" (2012)
Ava DuVernay's second feature, before she shot to superstardom, "Middle of Nowhere" follows the struggles of an African American woman to maintain her marriage and identity after her husband is incarcerated. It's the kind of film that relies heavily on the performances, and star Emayatzy Corinealdi gives a restrained, affecting performance as Ruby, a woman who stands steadfastly by her man (Omari Hardwick). She's fiery when she needs to be, without falling into melodramatic traps; sufficiently sensual and sexual, with a countenance that gives her character an adorability, which only makes it easier for the audience to empathize with her plight.
It's a quiet, introspective slow burn, gradually gathering strength (and getting all the better for it) as it progresses. To put it simply, it's a deliberate, matured tribute to adulthood — when we become (or are expected to become) entirely self-reliant beings, responsible for the choices we make and their repercussions, and coming to terms with who and/or what we are, warts and all.
8. "Jezebel" (2019)
Numa Perrier based her feature directorial debut, "Jezebel," on her own story: A woman and her sister survive on the margins of society as they navigate the politics of Black female sexuality and womanhood.
Set against the backdrop of the early days of webcamming, the film raises questions around agency and exploitation, while presenting sex work as exactly what it is: work. For Perrier, it's a film with strong resonance in a world where people are more apt to find connection online than in real life, and she hopes that its human story touches audiences most.
9. "High Flying Bird" (2019)
During an NBA lockout, a sports agent, Ray Burke, presents his rookie client, Erick Scott, with an intriguing and controversial business opportunity. Written by playwright Tarell Alvin McCraney (whose play became the best picture winner "Moonlight") and directed by Steven Soderbergh, it's a movie about all the nasty aspects of sports: the contracts, the negotiations, the lockouts, the networks, and the agents. Mostly, though, it's about the exploitation of very young and mostly Black men who make huge sums of money for .billionaire owners who probably couldn't dribble a basketball. 
10. "Atlantics" (2019)
There have been several films chronicling African migration — specifically, undertaking the treacherous journey over the Atlantic in search of better lives — and they're almost always male-centric and grounded in stark realism. Mati Diop's "Atlantics" upends that tradition.
The Cannes-winning feature harnesses fantasy to tell a haunting story about the women who are often left behind. The film follows 17-year-old Ada (Mama Sané), who is in love with Souleiman (Ibrahima Traoré), a construction worker, but has been promised to another man by her family. One night, the workers (including Souleiman) decide to leave the country by sea. Whether they make it is a mystery.
Several days later, a fire ruins Ada's wedding. Meanwhile, a mysterious fever starts to spread with incalculable ramifications, as strange, poetic circumstances pile up, against the backdrop of a soon-to-be-inaugurated futuristic tower that looms over the city. It's a surreal dreamscape, blending romance and sociopolitical commentary.
[Tambay Obenson founded Shadow & Act in 2009. Sold it to Blavity Inc in 2017. Now writing about almost all things black for IndieWire.]