Dispatches From the Culture Wars - August 3, 2021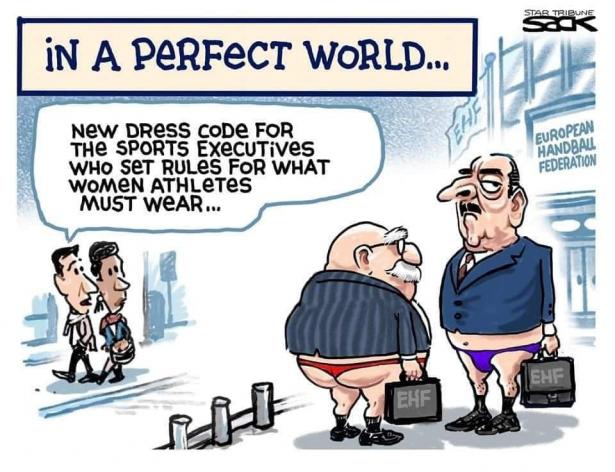 Credit,Steve Sack, Minneapolis Star-Tribune
By Kevin Drum
Mother Jones
Political scientists talk about the fragility of presidential systems. Sociologists explicate the culture wars. Historians note the widening divide between the parties following the civil rights era. Reporters will regale you with stories about the impact of Rush Limbaugh and Newt Gingrich.
By Ariane de Vogue
CNN
Eight months (almost to the day) of Ruth Bader Ginsburg's death, the Supreme Court justices — including Amy Coney Barrett who took her seat — announced they would take up a Mississippi law that directly challenges Roe.
By Mary Rambaran-Olm and Erik Wade
Smithsonian Magazine
People in the United States and Great Britain have long drawn on imagined Anglo-Saxon heritage as an exemplar of European whiteness. Its association with whiteness has saturated our lexicon to the point that it's often misused in political discourse and weaponized to promote far-right ideology.
LGBTQ is the New Bogeyman in South Korea
Conservative Christians in South Korea have begun to focus their interest on the culture war under slogans against homosexuality.
While television cameras tend to linger on female skin, more women are challenging regulations that govern what they can and cannot choose to wear. 
The Meaning for Black Women  By Julia Craven, Slate
America's Toxic Work Ethic  By Will Sutton, Philadelphia Inquirer
Disabled Rights vs "Back to Normal"
By Kathleen Quinn
The California Aggie
The Disability Rights Advocacy Committee and UC Access Now are putting pressure on the UC system to retain remote learning options for students with disabilities.
School Board Meetings: Ground Zero
By Ryan W. Miller
USA TODAY
In recent weeks, protests, arrests and appearances by national activists have become the norm at school board meetings across the country. Fears about critical race theory, stoked in national media and fanned by conservative think tanks and activists, have heightened tensions with schools even more. 
Christian Zionists and Holocaust Education
By Corey Sherman
Jewish Currents
Florida's Holocaust education standards have been concocted by the right-wing Proclaiming Justice to the Nations, The organization had been classified as an anti-Muslim hate group by the Southern Poverty Law Center.
By Lucian K. Truscott IV
Substack
The CDC on Friday essentially admitted that being vaccinated against COVID doesn't make you immune. You can still contract the disease, especially the delta variant, and having become infected, you can still transmit the disease to others whether you have symptoms or not.