The Verdict on Vaccine Mandates: They Work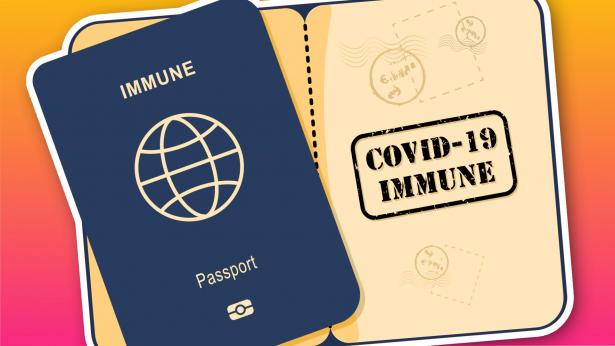 New York State's pioneering effort to force health care workers to receive coronavirus vaccines appears to have pressured thousands of holdouts to receive last-minute shots, though hospitals and nursing homes continue to brace for potential staffing shortages should the mandate fall short, according to state and industry officials.
As the vaccination mandate went into full effect on Monday, 92 percent of the state's more than 650,000 hospital and nursing home workers had received at least one vaccine dose, state officials said. That was a significant increase from a week ago, when 82 percent of the state's nursing home workers and at least 84 percent of hospital workers had received at least one dose.
The jump in vaccinations in the days before the deadline gave New York one of the highest rates of vaccination among health care workers nationally. It was also a positive sign that President Biden's planned federal vaccination mandate for most health care workers might buoy rates nationwide.

At the same time, at least eight lawsuits and several angry protests against mandates in New York served as a reminder that thousands of health care workers would likely resign or choose to be fired rather than get vaccinated.Many hospitals and nursing homes faced staffing shortages before the mandate, for reasons including pandemic-related burnout and the high pay being offered to traveling nurses. That means even minor staff losses because of vaccine resistance could put some patients at risk.
As a result, many health care facilities have braced themselves by activating emergency staffing plans, calling in volunteers and moving personnel to cover shifts.
Implementing the mandate has become a major test for Gov. Kathy Hochul, who took office in August and has made fighting Covid a top priority.
The governor declared a state of emergency late Monday night that will allow her to use the National Guard to fill staffing shortages at hospital and nursing homes if needed. She has also opened a crisis operations center for health care facilities to request help and waived licensing requirements to allow nurses and other health care workers from outside New York to assist.
"I'm using the full power of the state of New York to ensure that we do everything to protect people," Ms. Hochul said on Monday. "This is simple, common sense."
New York is a bellwether for vaccine mandates, as a number of states have imposed similar requirements that take effect soon, including California, where health care workers must be fully vaccinated by Sept. 30 unless they receive a medical or religious exemption. New York's mandate is among the strictest, providing no option to test weekly rather than get vaccinated. It also allows no religious exemptions, though that is the subject of litigation.
In the New York City public hospital system, more than 8,000 workers were unvaccinated a week ago. By Monday morning, that number had dropped to about 5,000 — or just over 10 percent of the work force.
Dr. Mitchell Katz, the president of the system, said Tuesday that about 500 unvaccinated nurses were among the employees placed on unpaid leave on Tuesday, but that the system had brought in 500 new nurses and had enough staff to continue functioning safely.
In Rochester, officials at Strong Memorial Hospital placed a two-week pause on scheduling elective procedures and warned patients to expect longer wait times for routine appointments as the deadline loomed last week. But on Monday, they announced that they had been able to bring their staff vaccination rate to 95.5 percent, up from 92 percent last week.
After staff members with exemptions are accounted for, fewer than 300 employees out of 16,000 will be fired if they don't relent, said Kathleen Parrinello, the chief operating officer of the hospital.
"Some are still very scared," she said. "So they need hand-holding and reassurance." Other employees, she said, told her they weren't convinced they should get vaccinated but didn't want to lose their jobs.
In the courts, some of the lawsuits filed by opponents of the mandate are based on First Amendment grounds. Others argue that the state should recognize immunity from prior infection, though most scientists say that does not provide sufficient protection and insist that vaccination is superior.
Because of one federal lawsuit filed in Utica, N.Y., workers statewide who have applied for religious exemptions — likely thousands of people — are currently permitted to continue working until Oct. 12, easing the immediate blow to staffing.
Separately the U.S. Court of Appeals for the Second Circuit in Manhattan is scheduled to hear arguments Wednesday on whether the vaccine mandate violates the religious freedom of two Long Island nurses and a health care worker in Syracuse.
Those plaintiffs, like others around the state, say they do not want to get a coronavirus vaccine because cell lines derived from fetuses aborted decades ago were used in the development or production or testing of the vaccines.
Organized protests against the mandate have also continued in New York City and elsewhere, including at Strong Memorial.
Demonstrators at a rally against New York's vaccine mandate marched from Foley Square in Lower Manhattan to Times Square on Monday.Credit...Dave Sanders for The New York Times
Carmen De León, the president of Local 768, which represents respiratory therapists, social workers and many other workers in New York City's public hospital system, noted that some of those who were opposed to getting vaccinated would likely be able to find higher-paying jobs in other states through medical staffing agencies.
"You had people working through the whole pandemic and they did not get sick, and now you're telling them they have to get vaccinated and they don't know what the outcome is going to be," she said.
Public officials touted the success of the mandate in raising vaccination rates. When it was first announced by then-Gov. Andrew M. Cuomo on Aug. 16, only 70 percent of nursing home staff had received at least one vaccine dose and 77 percent of hospital staff were fully vaccinated.
In a shift, the governor's office on Tuesday estimated the total number of hospital workers affected by the mandate at 519,000 statewide, up from its estimate of 450,000 when the mandate was announced.
"People who are on the fence benefit from these mandates, bluntly, as a way to make this decision," said Mayor Bill de Blasio, who has also required that everyone working in New York City public schools have at least one vaccine dose by next Monday.
While the rates were high among health care workers as a whole, however, low vaccination totals at some facilities sent a warning signal. As of Sunday, fewer than 65 percent of staff members had received at least one vaccine dose at several nursing homes, including The Plaza Rehab and Nursing Center in the Bronx, and Hopkins Center for Rehabilitation and Healthcare in Brooklyn, state data showed.
The State of Vaccine Mandates in the U.S.
At the Erie County Medical Center in Buffalo, 20 percent of staff at its affiliated nursing home, Terrace View, were placed on unpaid leave on Monday for refusing to get vaccinated, a spokesman said. The hospital said it was doing its best to make up for the reduction by transferring staff in from other facilities, reducing beds at the nursing home and suspending some elective surgeries at the hospital.
The medical center had been predicting 400 staff departures, but in the end, only 276 unvaccinated workers were placed on leave. Still, the facility remained in crisis mode, because in the weeks before the mandate came into effect, the hospital already had 400 job vacancies and a record number of patients.
The hospital was having trouble, said Tom Quatroche, its president, because it could not discharge patients to nursing homes and rehab centers that were experiencing their own staff shortages.
In Albany, the Albany Medical Center said that about 200 employees of 11,000 had failed to get their first shot or seek an exemption. They were suspended without pay, and will be fired after seven days if they don't change course.
Across the nation, hospital officials are making similar bets that mandates will push staff members to get vaccinated.
At Methodist Hospital in Houston, one of the first hospitals to impose a vaccine requirement, 153 out of 25,000 employees were fired or resigned, and about 600 more received medical or religious exemptions. Henry Ford Health System in Detroit got its vaccination rate up to 98 percent after implementing a mandate, according to senior leaders at the organization.
"We're seeing in a lot of places that this is working, it's effective," said Jen Psaki, the White House press secretary, as she expressed Mr. Biden's support for New York's mandate at a press briefing on Monday.
Gov. Kathy Hochul spoke on Monday at the Bay Eden Senior Center, which offered coronavirus vaccines.Credit...Dave Sanders for The New York Times
In the Bronx, Dr. Eric Appelbaum, the chief medical officer at St. Barnabas Hospital, said that some unvaccinated employees who had been anxious about getting the shot had simply put the matter out of their minds — until the mandate made it impossible to ignore any longer.
As recently as last Wednesday, more than 20 percent of the hospital's roughly 3,000 staff members had yet to get their first dose. By Tuesday, just 3 percent remained unvaccinated, hospital officials said.
The last-minute rush largely took place out of view, Dr. Appelbaum said. Though some employees went to a hospital-run clinic to get their vaccines, many of the holdouts got them at chain pharmacies.
Of the 88 employees at St. Barnabas who remained unvaccinated, 23 had medical exemptions or pending requests for religious exemptions, a hospital spokesman, Steven Clark, said.
Those without exemptions had been removed from the work schedule and had until 6 a.m. on Monday to get vaccinated, Dr. Appelbaum said, before being "put into a category of having voluntarily resigned."
"I did not think it would be this good," he said of the hospital's vaccination rate, which he had worried wouldn't reach 90 percent.
Still he marveled that some employees who had worked through the height of New York's epidemic — when a refrigerated trailer serving as a makeshift morgue was parked outside the hospital — would forgo the vaccine.
"The human brain has a real ability to shut that stuff out," he said.
Daniel E. Slotnik contributed reporting.
Sharon Otterman covers health care and the pandemic for the Metro desk. A reporter at The Times since 2008, she has also covered religion and education, and won a Polk Award for Justice Reporting  for her role in exposing a pattern of wrongful convictions in Brooklyn. @sharonNYT
Joseph Goldstein covers health care in New York, following years of criminal justice and police reporting for the Metro desk. He also spent a year reporting on Afghanistan from The Times's Kabul bureau.  @JoeKGoldstein