Media Bits and Bytes - November 30, 2021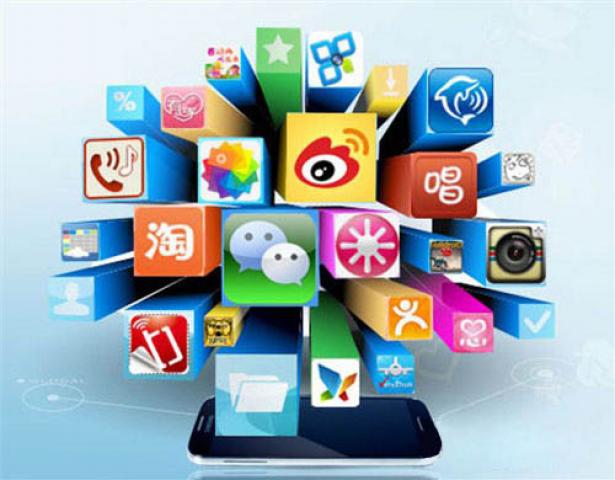 China's many internet platforms at a glance. Credit,China Internet Watch
Media and the Rittenhouse Trial
By Jon Allsop
Columbia Journalism Review
Thanks in no small part to the presence of cameras in court, public visibility of the criminal-justice system—and its intersection with race, in particular—is "trickling up" from cellphone videos of police officers killing Black Americans and into the courtroom. 
Emily Birnbaum and Alexandra S. Levine
Politico
The partisan fury that consumed Twitter during much of Jack Dorsey's tenure as CEO immediately transferred to his hand-picked successor on Monday — especially from the right.
Radio Segment: Cryptocurrency and NFTs
By Brooke Gladstone
NPR On the Media
One of the biggest — and for some, most baffling — booms in the crypto world is that of NFTs, or non-fungible tokens. They're unique units of data that can be linked to images and other types of media, and then sold, often for a pretty penny. (One NFT artwork sold this year for $69 million.)
French App Fights Violence Against Women
By Sophian Rubin
France24
A French app called The Sorority, aimed at preventing violence against women, was launched a year ago and has recently made its debut in Morocco. It has been a breath of fresh air for its early adopters in the North African country, who denounce what they see as a society plagued by sexual violence. 
Backbone Needed to Fix Medical Disinfo
By Anjalee Kremlin
Yahoo! Finance
The rush of information about Omicron shared and discussed on social media sites once again shows how quickly information, and in some cases misinformation, can spread. It's a problem that has been ongoing throughout the pandemic.
By Andrew Wyrich
The Daily Dot
While some Republicans have hurled attacks at Sohn, experts and numerous civil rights, internet rights, and public interests groups have lauded her nomination to lead the FCC, noting her extensive experience and qualifications. One group called the nominations of her and Jessica Rosenworcel a "dream team for the future of the internet."
China's Social Media Explosion
By Christina Lu
Foreign Policy
Now that all the major U.S. platforms have left the country, what does the world's largest social media market look like?
The Dirt on Google's Manifest V3
By Alexis Hancock
Electronic Frontier Foundation
Two years and counting of discussion and conflict around Manifest V3 have ultimately exposed the problematic power Google holds over how millions of people experience the web.
Indie Films: Return to Theaters?
By Dennis Perkins
Portland Press-Herald
Portland's beloved indie venues are are all moving back to in-person screenings, although with the hard lessons learned (by some of us) during this pandemic forcing some changes. 
By Lee Escobedo
Collider
Succession is a constant pendulum swing between a comedy or drama. HBO's series on an elite media mogul family and the internal strife for power that drives them is full of high stakes but also wickedly dark humor.