Biden's State of the Union Address Showcased Disconnect in Spending Priorities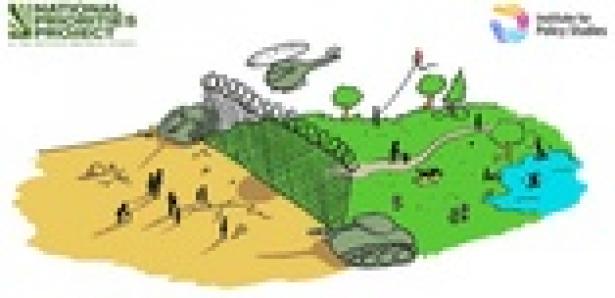 "Invest in America. Educate Americans. Grow the workforce. Build the economy from the bottom up and the middle out, not from the top down."
- President Joe Biden, 2022 State of the Union address
President Biden called for major new investments in people, communities, and infrastructure in his State of the Union address. But his calls fly in the face of the real spending patterns in this country, where military spending is routinely larger than spending on early childhood education, public K-12 education, job training, housing, public health, and medical and scientific research combined.
Biden has called for many of the things the country desperately needs: more spending on families, early childhood education, housing, public education, home care, and clean energy, among other things, as part of his Build Back Better plan. But his administration seems to have lost its way in promoting those spending priorities after a major setback. Instead of backing off, this is the time to double down. 
None of that hesitation has been on display when it comes to military spending. Last year, with plans to end the United States' longest active war in Afghanistan, the administration called for a $753 billion military budget, higher than the last military budget under President Trump. Congress has so far obliged by meeting that request and adding $25 billion on top, and they are likely to increase the budget still further before the FY 2022 budget is finally set. 
Understandably, right now, calls for military spending increases call to mind Russian President Vladimir Putin's devastating and illegal invasion of Ukraine. Many people in this country share the impulses to help Ukrainians and stand up to a dictator. 
But the solution to the Ukrainian crisis can't be found in a higher military budget. President Biden has wisely decided that U.S. troops will not join a war escalation against a nuclear-armed and desperate dictator. And the U.S. military budget is already larger than the next 11 countries combined, and more than 12 times larger than Russia's. The U.S. military has more than enough money, but that hasn't stopped weapons manufacturers from chasing a new opportunity for profit. The real answer to the invasion of Ukraine must come from diplomacy, sooner rather than later.
Meanwhile, here at home, people are struggling, too. We have a pandemic that has not yet ended and has taken nearly one million lives in this country alone. People are struggling to pay their bills - and many of those people have been struggling since way before the pandemic. The climate crisis can't wait. So, while the president's spending priorities in his speech to the nation don't match our reality, it's time to close the gap on investing in the people of this country.
Lindsay Koshgarian is the Program Director of the National Priorities Project, where she oversees NationalPriorities.org. Lindsay's work on the federal budget includes analysis of the federal budget process and politics, military spending, and specifically how federal budget choices for different spending priorities and taxation interact. A particular area of focus is how a decades-long policy of outsized military budgets has eroded political will to invest in opportunity and human potential through greater federal support of education, health care, infrastructure and more.
National Priorities Project is the only nonprofit, non-partisan federal budget research organization in the nation with the mission to make the federal budget accessible to the American public. We believe that everyone can and should understand and participate in critical debates about federal spending and revenue. Our team takes a complex federal budgeting process and cracks it open for ordinary folks – providing the information, tools, and motivation necessary to catalyze strategic citizen action around fiscal issues that affect us all.
NPP envisions a nation where all Americans understand the federal budget choices made by our lawmakers – and where all people, as well as public-serving community and national organizations, have the power and inclination to influence our nation's revenue and spending decisions.