Lula and Bolsonaro Will Dispute the Second Round of the Presidential Election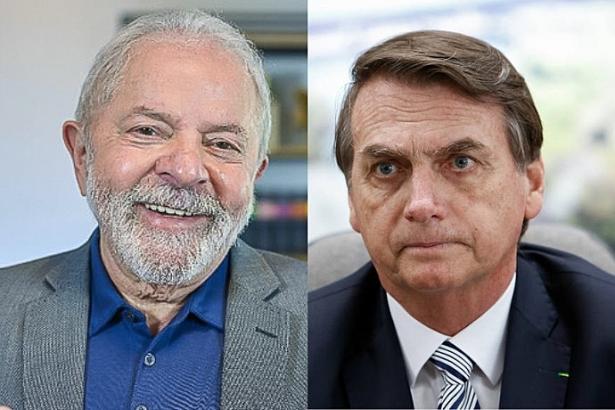 Luiz Inácio Lula da Silva and Jair Bolsonaro ,(Ricardo Stuckert e Alan Santos/PR)
Former president Luiz Inácio Lula da Silva (PT) and current president Jair Bolsonaro (PL) will compete in the second round of the 2022 presidential election. With 96,9% of the polls counted, Lula has 47,8% of the vote, and Bolsonaro appears with 43,7%.
In third place is Simone Tebet (MDB), with 4,2%. Ciro Gomes (PDT) has 3%.
Soraya Thronicke (UB), Felipe D'Avila (MDB), Father Kelmon (PTB), Léo Péricles (UP), Sofia Manzano (PCB), Vera (PSTU) and Constituent Eymael (DC) did not reach 1% of the votes.

Surveys
Polls released the last week before the vote showed Lula with at least 49% of the voting intention. Based on these projections, Lula spent the last days of the campaign advocating tactical voting with the goal of ending the election in the first round. The drop in Ciro's vote may indicate that this movement occurred at some level, but Bolsonaro's growth was surprising.
The error of the polls occurred mainly in São Paulo and Rio de Janeiro.
Lula's Return
In a press conference on Saturday (1), Lula said that, regardless of the outcome of the vote, he and the militancy had reason to celebrate. "I want to tell you that tomorrow I will be celebrating if I win in the first round or if I go to the second round. Let's go to Paulista to party! And let's work, because rising from the ashes as we did is a reason for a lot of joy, a lot of victory, and a lot of fighting that we will do from now on," he said.
Lula was once again competitive in the national election after being prevented from running for office in 2018, due to his imprisonment as part of Operation Lava Jato.
Edited by: Thalita Pires
Translated from the Portuguese by: Flávia Chacon
Brasil de Fato (BdF) is a news website and a radio agency founded on January 25, 2003. BdF was initiated by popular movements that believe that democratizing the media is crucial for a more just and fraternal society. It contributes to debates of ideas and fact analyses from the vantage point of those who defend the need for social changes in our country.