Global Left Midweek – November 2, 2022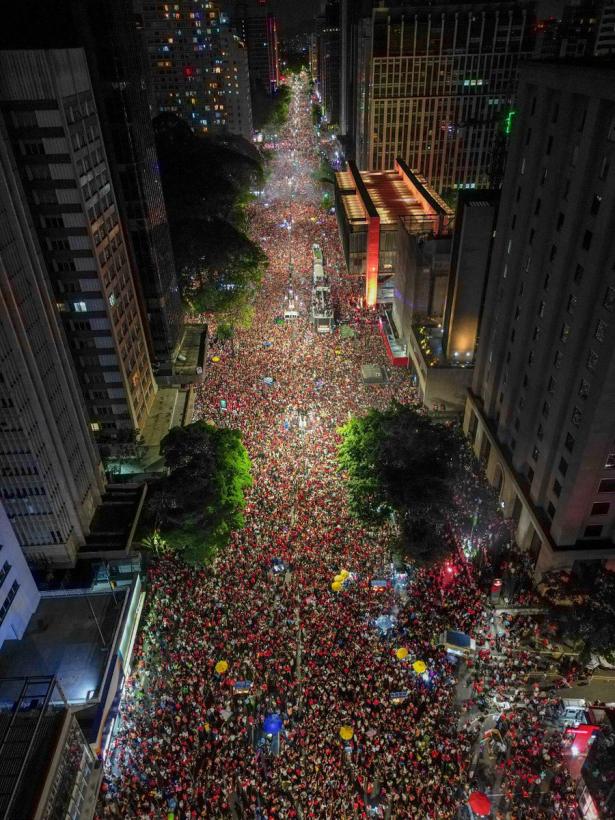 São Paulo, October 31, 2022. Credit,Twitter
__________
Lula and Democracy Win
__________
More on China CP 20th Congress
Fang Ning, Jan Turowski and Sun Wei / Rosa Luxemburg Stiftung (Berlin)
It makes little sense to compare a Party Congress of a state party in a party-state with Western political parties, but rather to look closer at the self-understanding of these processes. How are Party Congresses prepared, and by whom? Who attends, and who decides who attends? What function do they have in the country's wider political ecosystem?
__________
UK's March of the Mummies (not a Halloween story)
Geneva Abdul / The Guardian (London)
Thousands gathered in Trafalgar Square on Saturday for the March of the Mummies protest against a childcare structure that many say is setting parents, children and society up for failure.
__________
Pride in South Africa
Mpho Rantao / IOL (Cape Town)
South Africans are known for marching on the streets to have their voices heard, and it has worked. The question to pose to the government is how long the LGBTQIA+ community must wait before violence against them is further outlawed and they can move freely in their land.
__________
Climate NGOs Take on the Banks
Oxfam International
BNP Paribas – the number one financier of fossil fuel expansion in Europe and fifth in the world – faces legal action taken by the NGOs Oxfam France, Friends of the Earth France and Notre Affaire à Tous. This is the first step towards an unprecedented climate litigation case - the first in the world to target a commercial bank for its high-risk activities in the oil and gas sector.
__________
Video: Peace is Possible
Geneva Peace Week
Geneva Peace Week is a leading annual forum in the international peacebuilding calendar in which organizations in Geneva and their international partners come together to share knowledge and practice on a diverse range of topics relating to the promotion of peace across contexts and disciplines.
__________
Generational Reflections on Iran Protests
FG / Jadaliyya (Beirut)
In one WhatsApp group, a 50-year-old medical professional named FG who has lived in Iran her entire life, articulated her complex emotions arising from, on the one hand, the desire to support the youth in the streets, and on the other, a paralyzing fear she understands to be twinned to her generation.
__________
Democracy at Issue in British Columbia's NDP
Keith Wiley / Canadian Dimension (Winnipeg)
The BC NDP has just narrowly avoided a takeover by its own members. Responding to the leadership challenge by climate activist Anjali Appadurai, the party resorted to a technical disqualification and dodged an open contest and debate on the province's direction.
__________
War Debate Continues