food
The C.E.O. Who Called Trump a Racist (and Sold a Lot of Spice Mix)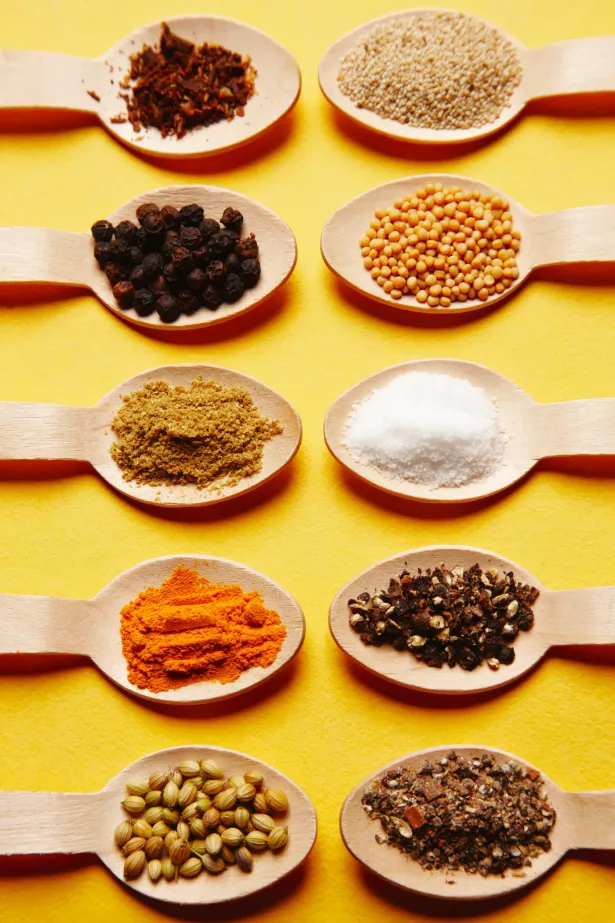 Bill Penzey, who owns the largest independent spice retailer in the United States, is upending the conventional wisdom that business and politics don't mix. ,Photograph from Getty
A week after Donald Trump was elected the forty-fifth President of the United States, Bill Penzey sent an e-mail to a few thousand people. "The open embrace of racism by the Republican Party in this election is now unleashing a wave of ugliness unseen in this country for decades," he wrote. "The American people are taking notice. Let's commit to giving the people a better choice." The recipients weren't friends or colleagues or the fellow-members of an activist group. They were customers—subscribers to the mailing list of Penzey's Wisconsin-based company, Penzeys Spices, which, with an online store and sixty-!ve retail locations, is America's largest independent spice retailer. At the end of the message, he mentioned the company's Thanksgiving specials, including a gift box of four mini-jars of spices for ten dollars.
Penzey, a bespectacled, rosy-cheeked man in his middle years, founded his namesake company in the late eighties as a mail-order business. Almost from the start, he used the brand's official communiques as a megaphone, devoting the first and last pages of his catalog to personal notes and op-eds. Over the years, Penzey expressed his dismay at, among other things, urban white flight, low teacher pay, and the use of Native American iconography in sports. With the advent of social media, he expanded his platform to include the e-mail newsletter and a company Facebook page. And with the election of Trump, he found an issue that nearly everyone took personally.
Penzey's post-election statements—including a follow-up e-mail telling Trump supporters, "You just voted for an openly racist candidate for the presidency of the United States of America"—went viral, earning coverage everywhere from USA Today to Fox News. It won praise from Web sites like DailyKos and Upworthy, and intense derision from members of the right-wing news media. The pundit Michelle Malkin tweeted the American Conservative's take, with a caption claiming that Penzey had gone "full moonbat," while David Clarke, who was at the time the Milwaukee County sheriff, tweeted his opinion that Penzey was a "typical hate-filled white elitist lefty." A conservative food blogger declared his intent to boycott the company, going so far as to mock up a satirical jar of "Socialist Sea Salt." Almost overnight, the bleeding-heart spice magnate became a bannerman of the #resistance and an icon of activist capitalism.

In the business world, conventional wisdom holds that controversial political opinions should be kept as far away from products as possible. You never know who among your customer base (or your potential customer base) will be wildly turned off by whatever you have to say, and you don't want money walking out the door. The result is a sea of milquetoast advertisements, with brands fastening their identities to anodyne, dream-journal abstractions like "community" and "craftsmanship," urging their fans and acolytes to "be more" or "dream bigger" or, in Pepsi's case, to "join the conversation."
Penzey wasn't the first C.E.O. to speak out against Trump or to use his position to advocate for progressive values. But he was quite possibly the first to publicly call Trump's election an "embrace of racism," and he was definitely the first to do so while hawking a free bottle of Quebec Seasonings with any five-dollar purchase. In a letter addressed to "America's CEOs" posted to his Facebook page that December, Penzey wrote that, in the two weeks following his post- election e-mail, the "right wing firestorm" cost the company three per cent of its customers—but that online sales rose nearly sixty per cent in the same period, and gift-box sales increased by more than double that. He urged other business owners to follow his lead: "If, as a company, you have values, now is the time to share them. You may well lose a chunk of your AM radio-listening customers, but if you really are honest and sincere, don't be surprised to see your promotions suddenly, finally, find active engagement with the Millennial generation."
For customers who preferred their cardamom pods without a side of flaming liberal politics, another spice company awaited with open arms. A few days after Penzey's e-mails exploded onto the national stage, the Spice House, another Wisconsin-based retailer, posted a message on its own Facebook page. "My husband and I are very careful to never bring politics or personal opinions into our spice company, they have no business there," Patty Erd, who owns the Spice House with her husband, Tom, wrote. Never mind that the spice trade itself is one of the most intensely political industries in history, or that "staying out of politics" is, of course, its own kind of political statement. "Heck, I would not even want to get into a subjective debate over which cinnamon is the best!" Erd wrote. It may have been mere coincidence that she chose to single out cinnamon only days after the meticulous kitchen testers at Cook's Illustrated had named Penzeys Spices' Vietnamese varietal their pick for the best on the market, praising its "big, spicy flavor" and high percentage of volatile aromatic compounds. It was not, however, a coincidence that Erd felt the need to distance her business from Penzey's: the two of them are siblings.
Patty and Bill are second-generation spice mavens. In 1957, their parents opened a coffee and tea store in their home town of Wauwatosa, which eventually became known as the Spice House. Bill Penzey, Sr., was a philosopher and storyteller who liked to put his customers to work grinding spices as he off-handedly lectured about the lore and history of the spice trade. Bill, Jr., spun off his own namesake spice company in 1986; Erd and her husband, Tom, took over her parents' business in 1992. The two companies have not always coexisted peacefully: a Crain's story from 2009 described a "palpable" tension between brother and sister. But, in the wake of Trump's election, the sibling rivalry became a fundamental matter of business philosophy. Shortly after the Spice House distanced itself from Penzeys, Erd and her husband began reaching out to conservative bloggers, sharing a special offer for anyone in need of a new spice purveyor: free shipping to those who used the promotional code nopolitics.
In the past year, Penzey has used his business as a platform to deliver missives about America's culture of mass shootings, used Pi Day as an opportunity to talk about truth in science, and hailed the Democratic victory in the special Senate election in Alabama. He introduced Tsardust Memories, a "ripped-from-the-headlines" Russian spice blend (including cinnamon, nutmeg, and marjoram), and put together a spice rainbow (red cayenne, orange curry powder, etc.) to celebrate the anniversary of the Supreme Court's decision on marriage equality. On July 6, 2017, two years after Trump kicked off his Presidential campaign by calling Mexican immigrants to the United States "a tremendous infectious disease," Penzey announced that the company would be doing a no-strings-attached giveaway of Mexican vanilla extract, writing, "Today, on this anniversary, it seems a good day to apologize to the people of Mexico and Latin America." That post, and a follow-up a week later reporting on the success of the special, generated such a #ood of business that the company suspended its regularly planned promotions to focus on replenishing inventory.
Penzey isn't shy about how his politics have continued to benefit his business's bottom line. "This is the future," he told his home-town paper, the Milwaukee Journal-Sentinel, in February of last year. "I think if you don't care about your customers and what they care about, in a world of social media, no one's going to talk about you." Recent studies show that today's consumers feel more allegiance to companies that take a position—any position—on major political issues, and that those pesky millennials are going out of their way to support companies led by figures who take left-leaning, progressive positions. In other words, Penzey is a savvy salesman who's figured out how to capitalize on the political outrage of the Trump era and social media's way of amplifying it—which might seem cynical if his political outrage weren't so obviously real. When I wrote asking for an interview last month, he responded with one of the great rejection letters of my career, a long e-mail in which he assailed the food media, critiqued my past reporting, and suggested that I skip this story altogether and instead focus on the food industry's sexual-harassment problem. "If you ever have a spare year, spend a lot of time with old food magazines through the decades," he wrote. "Before advertising and marketing took control there really were some amazing publications."
    Helen Rosner is a staff writer at The New Yorker. In 2016, she won the James Beard award for personal-essay writing.fi