Global Left Midweek – April 26, 2023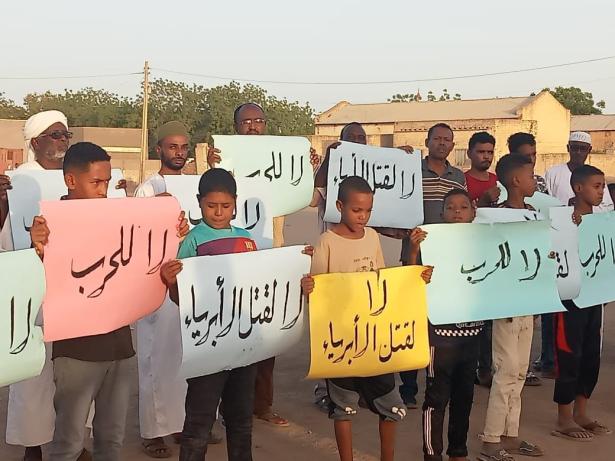 'No to war' and 'No to the killing of innocent people'. Protest in Arbaji, El Gezira, Sudan. Credit, Dabanga
__________
Revolutionaries Respond to Sudan Crisis
Mat Nashed / Al Jazeera (Doha)
When conflict erupted in Sudan on April 15, activists from hundreds of neighbourhoods mobilised to establish committees of medics, nurses and engineers across the country. The efforts came from Sudan's "resistance committees", neighbourhood groups that have spearheaded Sudan's pro-democracy movement since 2019.
___________
Cuba Now
__________
Workers and Farmers Unite Against Modi
Tanupriya Singh / Peoples Dispatch (New Delhi)
On April 5, 100,000 workers, farmers, and agricultural workers held a unity rally in Delhi in rejection of the pro-corporate, anti-poor policies and sectarian politics of the ruling Bharatiya Janata Party. While workers and farmers have been organizing around specific demands, including historic struggles during the COVID-19 pandemic, their unity in recent years marks a significant development. 
__________
Women in Struggle: Three Countries
__________
Extinction Rebellion Gets Politicized
Diyora Shadijanova / Novara Media (London)
XR seems – perhaps more than previously – to be aligning itself with the left. These attempts have taken a few forms. One is XR's recent anti-government messaging around issues beyond just the climate emergency – from opposition to the government's anti-strike laws to the cost of living crisis. Another is through building a formal coalition with over 70 social justice groups and trade unions.
__________
Some Forward Steps
__________
May Day Demo Canceled in Hong Kong
Lea Mok / Hong Kong Free Press
Danny To and Joe Wong filed an application to march on May 1. However, the two organisers said last Saturday that they had been interrogated by the Hong Kong police about where they got their funding for the proposed demonstration. The application was later withdrawn. "This is not a coincidence," To said. 
__________
Left Dissent in Russia
Volodya Vagner / Jacobin (New York)
Vladimir Putin promised to "denazify Ukraine," but this week he suppressed Russia's own watchdog monitoring the far right. Unable to crush Ukraine, his government has turned its fire on domestic critics of war and nationalism.
__________
Major Public Service Strike in Canada
Kathryn May / Ottawa Citizen
The historic strike by 155,000 federal public servants is being watched closely by unions across the country looking for breakthroughs on pay and especially the thorny issue of the right to work remotely. The public service has transformed since the 1991 strike from a workforce dominated by clerical and operational workers to being 48 per cent knowledge workers who could do their jobs anywhere.