No Labels Says It's Not a Political Party. But It's Setting Up State Parties.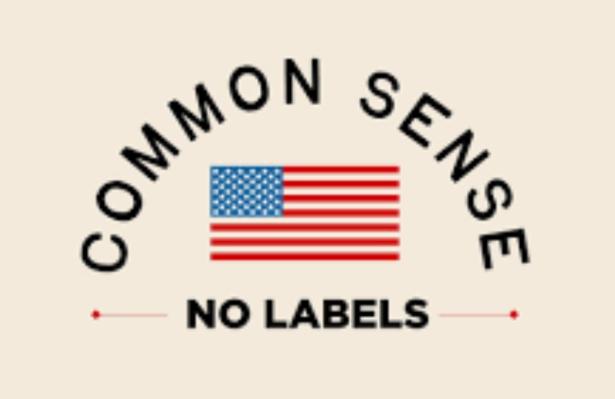 No Labels, the self-professed centrist group that is preparing to possibly run its own presidential candidate in 2024, says it is not a political party. That means it does not have to reveal the donors that have pumped tens of millions of dollars in recent years into its coffers. Parties must disclose their funders; nonprofit outfits, as No Labels claims to be, do not. But in several states, No Labels has established an affiliate that explicitly declares it is a political party, and some of these groups, particularly the party it set up in Florida, have deep Republican roots.
No Labels' plan to gain ballot access in states across the nation so it can place on the 2024 ballot a supposed "unity" ticket including a Democrat and a Republican has unnerved Democratic and Never-Trump Republican strategists. They cite polls to contend that such a move would likely draw more votes from President Joe Biden than Donald Trump, assuming these current front-runners end up being the nominees. No Labels' officials, including co-chair Joe Lieberman, the former senator and vice-presidential candidate who switched from Democrat to independent, insist they will not proceed with a candidate who would be a spoiler. But the outfit's refusal to disclose its donors and media reports revealing that significant funders of the group include Republican fat-cats have fueled the suspicions among professional Democrats and anti-Trump operatives that No Labels may be pursuing a secret agenda to aid Trump or the GOP. This week it released what is essentially its policy platform—a mish-mosh of middle-of-the-road prescriptions and vague notions. (It urged "a sustainable abortion compromise most Americans can live with"—without defining what that would be.)
The group's activity in Florida will likely not reassure those Democratic and Never-Trump No Labels critics. 

In September, the No Labels Party of Florida registered with the state's elections division as a political party. Two months later, it received its first donation: $35,000 from No Labels Ballot Access, an outfit formerly known as Insurance Policy for America, which was created by No Labels and initially seeded with $2.4 million in dark money—meaning funds from sources No Labels won't identify. (Last month, Mother Jones published a list of 36 donors to Insurance Policy for America that included major GOP funders and a few Democratic donors.) The only contact information on the No Labels Party of Florida website is a P.O. box in Winter Park, Florida, and an email address for the main No Labels office, which is in Washington, DC. 
Two of the three officers of the No Labels Party of Florida have extensive GOP connections. Its chair is Kathleen Shanahan, the CEO of an electrical construction firm. She has a long history of working for prominent Republicans. As her online biography puts it, "Her positions in federal and state public policy include serving as Chief of Staff for Florida Governor Jeb Bush, Chief of Staff to Vice President-elect Dick Cheney, Deputy Secretary of the California Trade and Commerce Agency, Special Assistant to then Vice President George Bush, and Staff Assistant on President Reagan's National Security Council."
Allan Keen, a real estate developer, is the party's treasurer and secretary. He donated $135,000 to Donald Trump's campaign efforts in 2020. In the 2022 election, Keen contributed $140,000 to Republican outfits looking to elect GOP Senators. Previously, he financially backed the presidential campaigns of George H.W. Bush, George W. Bush, Jeb Bush, John McCain, and Mitt Romney. He also made contributions to Sens. Kyrsten Sinema, an Arizona Democrat-turned-independent, and Sen. Joe Manchin, a West Virginia Democrat who No Labels supporters have mentioned as the group's possible 2024 candidate. Manchin, who has refused to say whether he would accept a No Labels nomination, was scheduled to co-host with former GOP Utah Gov. Jon Huntsman a No Labels event on Monday in New Hampshire to unveil the group's new policy platform. 
The other officer of the No Labels Party of Florida is Harold Mills, the CEO of a firm that invests in the technology and services industries. He donated several thousand dollars to Joe Biden in 2020.
Mills tells Mother Jones that he is currently "evaluating my role" with the No Labels Party of Florida. He notes that he signed up as vice-chair 18 months ago because "as a political moderate" he had been a supporter of No Labels' efforts to encourage bipartisan legislation. But now, he adds, he wants to "understand their current process…as we get into the other part of the strategy"—that is, the 2024 campaign. 
Mills says that it may well seem that the leadership of No Labels Party of Florida is weighted toward Republicans but that his fellow officers tend to be "moderate" in their policy positions.
Shanahan and Keen did not reply to multiple requests for comment.
The incorporation paperwork the party submitted to the Florida division of elections cites Nick Connors, the director of ballot access for No Labels, as a point of contact. His email address is an account at No Labels.
Connors has a lengthy pedigree in Republican politics. According to his LinkedIn profile, he was the director of ballot access and delegate operations for Sen. Lindsey Graham's doomed presidential bid in 2016, operations manager at the GOP convention that year, and associate director of Trump's inauguration. In 2018, he was communications director for Greg Orman, who unsuccessfully ran as an independent for Kansas governor. 
Connors is no longer a pro-Trump Republican. In 2020, he wrote an article for the Bulwark slamming Graham for becoming "one of the most fawning Trump sycophants in the entire GOP herd." In 2021, during the second Trump impeachment, he penned a piece that criticized Senate Republicans for failing to "put their country before their own political aspirations and vote to convict the former president." In 2022, Connors ran for the Republican senatorial nomination in Connecticut but didn't make it on the ballot. 
On a candidate's survey, he described himself as a strong fiscal conservative and noted, "In 2017, Mr. Connors stopped working for Washington insiders to focus on helping conservative independent candidates and political reform organizations. One major factor for breaking with the elitists in Washington was his experience seeing how the US political system has been manipulated by career-politicians and lobbyists to reward Washington insiders while marginalizing and ignoring the American people." Connors' championing of conservative candidates is out of sync with No Labels' assertion that it promotes moderate candidates, not conservatives or liberals. 
Connors is listed as the chair of the No Labels Party of Alaska, the principle organizer of the No Labels Party of Oregon, and the "proponent" of the No Labels Party of Colorado, which is co-chaired by two Republicans. No Labels has also been recognized as a party in Arizona and has qualified as a party in Maine. It is also registered as a party in North Carolina. The statement of organization the North Carolina party filed last year with the state's board of elections lists as its phone number one used by Connors. 
Connors did not return multiple requests for comment. Maryanne Martini, the communications deputy for No Labels, also did not reply to a request for comment. 
Ryan Clancy, the chief strategist for No Labels, recently insisted that No Labels is not a political party. And as the New Yorker reported last month, No Labels "maintains that it is a nonprofit social-welfare organization, not a political party." Yet the group's outposts in states explicitly identify as political parties. 
This month, former House Democratic leader Dick Gephardt, who is now a lobbyist, created an organization to oppose No Labels' third-party presidential effort. According to the Washington Post, polling conducted by this new outfit matches what polling for No Labels has shown: a third-party candidate would pull more from Biden than Trump.
No Labels officials argue, though, that once a third-party candidate is named, that person's support would likely grow and allow him or her to be competitive with the Democratic and Republican nominees. Democratic strategists scoff at that analysis. No Labels' leaders repeatedly say that they won't mount an effort that will tilt the election toward Trump and that they will only proceed with a bipartisan ticket if polling indicates it can actually win. But with No Labels hiding its donors and denying it is a political party as it sets up state parties, its detractors certainly have reason to be wary of such pronouncements.
David Corn is Mother Jones' Washington bureau chief and an on-air analyst for MSNBC. He is the co-author (with Michael Isikoff) of Russian Roulette: The Inside Story of Putin's War on America and the Election of Donald Trump. He is the author of three New York Times bestsellers, Showdown, Hubris (with Isikoff), and The Lies of George W. Bush, as well as the e-book, 47 Percent: Uncovering the Romney Video that Rocked the 2012 Election. For more of his stories, click here. He's also on Twitter and Facebook.
AN IMPORTANT UPDATE ON MOTHER JONES' FINANCES
We need to start being more upfront about how hard it is keeping a newsroom like Mother Jones afloat these days.
Because it is, and because we're fresh off finishing a fiscal year, on June 30, that came up a bit short of where we needed to be. And this next one simply has to be a year of growth—particularly for donations from online readers to help counter the brutal economics of journalism right now.
Straight up: We need this pitch, what you're reading right now, to start earning significantly more donations than normal. We need people who care enough about Mother Jones' journalism to be reading a blurb like this to decide to pitch in and support it if you can right now.
Urgent, for sure. But it's not all doom and gloom!
Because over the challenging last year, and thanks to feedback from readers, we've started to see a better way to go about asking you to support our work: Level-headedly communicating the urgency of hitting our fundraising goals, being transparent about our finances, challenges, and opportunities, and explaining how being funded primarily by donations big and small, from ordinary (and extraordinary!) people like you, is the thing that lets us do the type of journalism you look to Mother Jones for—that is so very much needed right now.
And it's really been resonating with folks! Thankfully. Because corporations, powerful people with deep pockets, and market forces will never sustain the type of journalism Mother Jones exists to do. Only people like you will.
There's more about our finances in "News Never Pays," or "It's Not a Crisis. This Is the New Normal," and we'll have details about the year ahead for you soon. But we already know this: The fundraising for our next deadline, $350,000 by the time September 30 rolls around, has to start now, and it has to be stronger than normal so that we don't fall behind and risk coming up short again.
Please consider pitching in before moving on to whatever it is you're about to do next. We really need to see if we'll be able to raise more with this real estate on a daily basis than we have been, so we're hoping to see a promising start.
—Monika Bauerlein, CEO, and Brian Hiatt, Online Membership Director