Charter Teachers Unionize, Charters - The Truth, Moratorium on Standardized Testing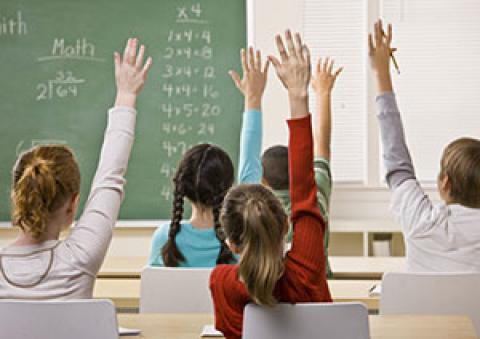 Truthdig / Shutterstock image of students raising hands.,
By Dan Mihalopoulos
May 2, 2013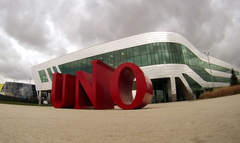 Teachers at one of Chicago's largest charter-school networks - run by the United Neighborhood Organization - have voted to organize into a union.
More than 400 teachers and staff at UNO's 13 schools decided to join the Chicago Alliance of Charter School Teachers and Staff, known as Chicago ACTS, more than doubling its membership in a move national labor leaders hailed as key to their efforts to unionize charter schools
The vote means more than 20 percent of teachers and other staff at charter schools in Chicago now belong to unions, labor leaders said.
The vote at the UNO schools had 87 percent in favor of joining Chicago ACTS, which is affiliated with the American Federation of Teachers and the Illinois Federation of Teachers, labor leaders said.
The financial impact on UNO of the teachers' vote won't be clear until the new union members reach a contract agreement with the charter operator.
The decision to unionize comes as UNO is facing a funding squeeze from the state. Last week, Gov. Pat Quinn's administration suspended payments from a $98 million state school-construction grant to UNO after the Chicago Sun-Times reported the politically influential group had hired two companies with ties to a former UNO leader for work on its new schools.
Then, on Tuesday, the general contractor building the new UNO Soccer Academy High School on the Southwest Side halted work, saying UNO was behind in its payments.
UNO teachers make about $50,000 a year - more than $20,000 a year less than the average for Chicago Public Schools teachers, the Sun-Times has reported.
By Frank Pepper
April 24, 2013
[Editor's note: The author of this piece is an urban high school teacher who is writing under a pseudonym in order to protect the privacy of his students and his colleagues.]
Since I'm a public school teacher, everybody always asks me what I think about charter schools. They usually ask it with a certain expression, their eyes alert and their head poised at an angle, as if they are readying themselves for an explosion, or at least a case of spontaneous combustion.
I usually respond with some variation of this: It's complicated. You got an hour?
And of course they don't, and so we drop it and move on to more finite topics.
But if they did care, and bought me a beer, I would tell them that I absolutely love the idea of a motivated community of adults - parents, teachers, administrators - creating a unique school from the ground up, designed to serve that particular community. I have enormous respect for pioneers like Montessori and Waldorf (and their followers/practitioners) whose alternative ideas continue to challenge a public school status quo rooted in a fundamentally conservative, normative system built to baby-sit and "Americanize" the children of immigrant factory workers and farmers.
And, too, that I have struggled in my life with the limitations, mediocrities and, occasionally, horrors of the public school experience. As a K-through-college public school student, I was usually bored, even when I had loving teachers, because of the one-size-fits-all pacing and depoliticized or anti-intellectual standards. I had the opportunity even to attend one institution for a year or two that was completely out of control - violent, dirty, chaotic - a caricature of an "urban" middle school. As a parent, I fought to hold an abusive teacher accountable in the face of passive administrators and an active union; her verbal and emotional abuse of 7-year-olds was not enough to remove her from the classroom until we could document that she was also pinching and grabbing kids in anger.
And as a teacher? Well, let's just say we are aware things are not always totally peachy keen around here, and leave the details for another day.
All of which is a roundabout way of saying, I get where the sincere charter school people are coming from. I believe in alternatives, in choices, in freedom of movement. I've always been intrigued by the notion of Temporary Autonomous Zones, a concept developed by Hakim Bey that Wikipedia summarizes as "the socio-political tactic of creating temporary spaces that elude formal structures of control," a form of creative, constructive anarchy. A truly independent school, constructed organically by those who will use it, is an awesome example of that, I believe.
Unfortunately, in the same way it is much, much easier to make a bad movie than a good one - so many things can go so terribly wrong! - it is quite common for the best of intentions when starting a school to collapse under the weight of actually starting and running a complex learning institution. So common, in fact, some studies show about half of all charters underperform their public school counterparts.
In Florida in 2011, elementary and middle school charters were seven times more likely than regular schools to get an "F" grade in the state's official appraisal system, and less likely to get an A, B or C grade. In Ohio it was reported recently that "72 percent of charter schools would receive an `F' for not meeting 75 percent proficiency on state tests" using an incoming appraisal system, according to CentralOhio.com, a Gannett news outlet. "That's compared to 6 percent of school districts and 21 percent of traditional buildings that would receive failing grades."
And like any startup, many are out of business within a few years.
Even if you are highly organized, have local community support and hire a good principal - all tough "gets" - things only become harder from there. Resources are tight, regardless of whether you pay teachers less, and expectations are through the roof. Educating young people turns out to be a very expensive endeavor; just ask any private school parent who pays through the nose for tuition - and then is asked repeatedly throughout the year to donate more, more, more.
Some charters are trying to solve these issues the same way Starbucks and McDonald's do: franchise-model chains of schools (or firms that provide services to multiple charters) to try to control inputs and standardize outcomes. (The KIPP and Aspire schools are examples of this.) And that's for the sincere folks. Unfortunately, not everybody in this charter biz is, um, in it for the right reasons, to say the least. The loopholes for the greedy and immoral are astonishing.
Recently, a friend and former teacher half-jokingly suggested we start a charter school together. "Look, the only two ways to get rich quick in this town are growing weed and starting a charter," he mock argued. "It's all about real estate: You buy a property, rent it to the school at inflated rates. Cook the test scores and cherry-pick the students with Tiger Moms and drum out the SpEd kids and slackers until your ranking scores are sky-high and everybody is banging down your door to enroll. Then give 'em all a strict, textbook-based education with no frills, taught by 25-year-olds willing to work for 30K."
Crazy talk, you say? Consider the fascinating case of the American Indian Model School in Oakland, Calif. Once upon a time, this urban middle school was just another well-intentioned but failing charter poorly serving poor children, until an enterprising and aggressive man named Ben Chavis took it over in 2000 and began a remarkable transformation. Using a variety of rather unorthodox and, er, rough-around-the-edges techniques - including mocking students with racial epithets, cutting off students' hair as punishment, etc. - he managed to boot camp his school right to the top of the charts. Visits from The Governator, an expansion of the charter to several more campuses and even a book contract followed, as did a significant amount of controversy and a slew of imitators.
Unfortunately, for those who appreciated the results AIMS produced - and either embraced or ignored its methods - disaster has struck. It turns out Chavis wasn't content with just earning fame as an educator; he apparently wanted fortune too and allegedly cut a few too many corners to get it. Last month, the Oakland school board voted 4-3 to revoke AIMS' charter based on a steady flood of embarrassing news about the schools' finances and management emerging from state and federal investigations. To wit: Millions of dollars of public school funds channeled to Chavis, all done under the auspices of his wife, who handled the books, and a sycophantic charter board picked by him.
The AIMS campuses are appealing to the county for a new charter and I wouldn't bet against them, with those test scores and a for-show divorce from Chavis. They argue, basically, don't throw out the baby (those scores) with the bathwater (Chavis).
For me, though, that bathwater smells like baby poop; I choose to believe the word of a smart but "different" student I taught who attended AIMS' middle school but was driven out through a non-documentable technique: His mother was told he would serve "detention" in the cafeteria all day, every day until she pulled him out.
That's the kind of thing that is OK, I guess, at a private school, albeit an ugly reality - the staff reserves the right to refuse service, just like at any diner or doughnut shop. However, public monies need to serve the whole public, and so I can't support charter schools until they really are accountable to the public and the community.
Tests Should Be Decoupled from Decisions that Hurt Students, Teachers and Schools until Standards Are Properly Implemented and Field-Tested  
April 30, 2013
"The fact that the changes are being made nationwide without anything close to adequate preparation is a failure of leadership, a sign of a broken accountability system and, worse, an abdication of our responsibility to kids, particularly poor kids." 
NEW YORK - To get the transition to the Common Core State Standards right and realize their potential to prepare all students for college, career and life, American Federation of Teachers President Randi Weingarten today called for a moratorium on the stakes associated with Common Core assessments until the standards are properly implemented and field-tested. 
Weingarten delivered this call in a speech sponsored by the Association for a Better New York, where she made clear that if implemented properly and in partnership with educators, the new, deeper Common Core standards for math and English language arts can transform teaching and learning and provide all children with the problem-solving, critical-thinking and teamwork skills they need to compete in today's changing world. 
"If we're able to step on the accelerator of quality implementation, and put the brakes on the stakes, we can take advantage of this opportunity and guarantee that deeper, more rigorous standards will help lead to higher achievement for all children," Weingarten said. 
Weingarten said a moratorium is necessary on the consequences of high-stakes tests to allow for midcourse corrections, as needed, in aligning the standards, curriculum, teacher training, instruction and assessments.   
Forty-five states and the District of Columbia have adopted the Common Core State Standards, but some states and districts, including New York, are giving students assessments based on the standards before they have been implemented, without giving teachers the tools and resources they need to make these instructional shifts, and based on content students may have never seen, Weingarten said. 
Weingarten made clear that this is not about stopping the tests, it's about decoupling the tests from decisions that could unfairly hurt students, teachers and schools. Right now, nationally and in New York, test scores may be used to determine if a student advances or is held back, to designate a school's performance, to evaluate educators and even to decide school closures. 
"The fact that the changes are being made nationwide without anything close to adequate preparation is a failure of leadership, a sign of a broken accountability system and, worse, an abdication of our responsibility to kids, particularly poor kids," said Weingarten. "These standards, which hold such potential to create deeper learning, are instead creating a serious backlash as officials seek to make them count before they make them work. They will either lead to a revolution in teaching and learning, or they will end up in the overflowing dustbin of abandoned reforms." 
A recent AFT poll found that 75 percent of teachers support the new standards, but that they have not had enough time to understand them, put them into practice or share strategies with colleagues. 
"Can you imagine doctors being expected to perform a new medical procedure without being trained in it or provided the necessary instruments - simply being told there may be some material on a website? Of course not, but that's what's happening right now with the Common Core." 
Weingarten called for a moratorium on the stakes linked with Common Core assessments for students, teachers and schools until an implementation plan is developed in partnership with teachers, parents and community and is field-tested in classrooms. She said that during this transition period, states and districts must work with teachers to develop a high-quality curriculum and professional development, provide teachers and students with the time needed to try out new methods of teaching to the standards in their classrooms, commit financial resources to ensure its success, and engage parents and community. Then, the assessments should be field-tested to ensure that the curriculum, teaching and testing are actually aligned. 
"This moratorium - this transition period before high stakes are attached to the assessments - can't be a period of inactivity. It must be a time of intense activity in order to properly implement the standards," said Weingarten. "When states and districts get the alignment right - moving from standards to curriculum to classrooms to feedback and improvement - student success will follow. But until then, a moratorium on stakes is the only sensible course." 
"If businesses field-test new products as a matter of course why would we do something less in education?" asked Weingarten. 
The AFT believes there is a very important role for accountability, but the call for a moratorium is to make accountability real. 
"Everyone who has a responsibility for our children's education has to take responsibility for making sure the Common Core is supported, implemented and then evaluated correctly," said Weingarten. "That's what making accountability real means." 
Weingarten pointed out that the federal government has spent $350 million on new high-stakes tests aligned to the standards but nothing has been specifically targeted to prepare teachers. The Fordham Institute estimates the cost of implementation could run as high as $12 billion nationally. 
The AFT has tried to fill the breach, Weingarten said. Share My Lesson, a joint venture of the AFT and TES Connect, is an online platform with thousands of resources aligned to the Common Core standards. The AFT has trained hundreds of teachers in Common Core-aligned math and reading courses so they can support other teachers. And the AFT Innovation Fund continues to provide grants to AFT affiliates engaged in Common Core work. For example, teachers at the Edwards Middle School in Boston, with the help of the Innovation Fund, are spearheading the creation of Common Core-aligned lessons. In the three months they've been on Share My Lesson, these resources have been downloaded more than 28,000 times. 
Weingarten also highlighted districts, such as Cleveland, and states, such as Kentucky, that are trying to build effective implementation programs, but she made clear that everyone everywhere must be engaged in this work to make the potential of the Common Core a reality for all students. 
"This is our chance - and it must be our choice - to get this right. Rhetoric about urgency can't trump quality, equity and sustainability,"

Weingarten said. 
Stephanie DeBellis, an Albuquerque, N.M., elementary school teacher, said these standards "make it very easy for teachers to look at the end goal and backward-plan to make sure that your children have critical-thinking skills." 
She added, "We're moving away from rote memorization, drilling children, and moving more toward getting deeper into the content and really being able to not only apply our knowledge but transfer it from one thing to another. And how you achieve your goals, and how you meet your standards, is up to you." 
Stanford University education professor Linda Darling-Hammond expressed support for the moratorium and the need to get the implementation right. 
"The AFT is absolutely correct that schools and teachers need time and resources to get the new standards right," said Hammond. "The standards will not teach themselves: Teachers need to study them, organize new curricula and develop new pedagogies to help students succeed. They will need to score new assessments, analyze data and examine student work to inform their instruction. And the many under-resourced schools in our highly inequitable system will need the investments in curriculum materials, technology and staff support to give their students a level playing field. The new assessments should be used, as they are in high-achieving nations, for information to guide these investments, rather than for sanctions and punishments." 
The president of the New York State United Teachers, Richard C. Iannuzzi said a moratorium would help other states avoid New York's implementation blunder. 
"A moratorium would ensure that other states don't make New York's mistake. Students, teachers and schools shouldn't be held accountable until there is a transition period to ensure the implementation plan is fully carried out," Iannuzzi said. 
UFT President Michael Mulgrew also highlighted the need for a moratorium. 
"New York State's rush to implement the new standards, along with the city's obsession with high-stakes testing and its failure to provide a curriculum to help children meet this new challenge, have helped foster the growing opposition to the Common Core," said Mulgrew.  "A moratorium on consequences like holding children back on the basis of these tests would help create more support for this important initiative." 
Read Washington Post story
here