Media Bits & Bytes - Truth or Consequences edition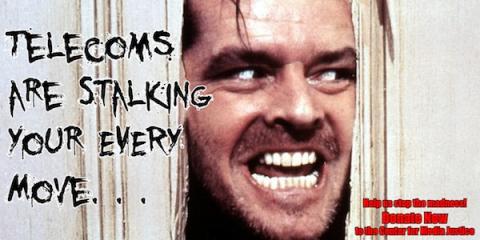 ., Center for Media Justice
5 Terrifying Truths About Telecom Companies
By Center for Media Justice
October 28, 2013
The Center for Media Justice
Check out FIVE TERRIFYING TRUTHS ABOUT TELECOM COMPANIES, and why you should be scared too.
White House Plans a Single FOIA Portal Across Government
By Joseph Marks
October 31, 2013
Nextgov
The White House plans to launch a single online portal where journalists, researchers and other citizens can file Freedom of Information Act requests, according to an early draft of commitments to the international Open Government Partnership.
The government-wide portal could be based on FOIA Online, a year-old system that tracks FOIA requests for the Commerce Department and the Environmental Protection Agency, though the White House doesn't mention the system by name. FOIA Online is the only multi-agency online FOIA portal in government so far. The White House also pledges in its draft Open Government Partnership commitments to re-launch the government wide information trove Data.gov to make it more user friendly, including by adding an index of all agency data sets and launching special campaigns to unlock agricultural, nutrition and disaster-related data. Another section of the draft promises to reboot the government spending transparency site USASpending.gov based on user feedback.
Adbusted:  Behind the Bizarre Ideology that Fuels Adbusters
By Ramon Glazov
October 28, 2013
Jacobin
The easy narrative about Adbusters, accepted by its friends and enemies alike, is that it's, at heart, an anarchist project. To those wishing it well, the magazine is one of the cornerstones of the Left, a wellspring of anti-authoritarian tools meant to revive progressive  activism and shake things up for the greater good. For curmudgeonly detractors, "culture jamming" is little more than a powerless rehash of old Yippie protest tactics. Yet anarchism, nearly everyone assumes, is either the best or the worst part of Adbusters.
But those explanations miss a much weirder side of the magazine's underlying politics.
This March, Adbusters jumped into what ought to seem like a marriage made in hell. It ran a glowing article on Beppe Grillo - Italy's scruffier answer to America's Truther champion Alex Jones.  Grillo, the piece gushed, was "planting the seed of a renewed - accountable, fresh, rational, responsible, energized - left, that we can hope germinates worldwide."
Completely unmentioned was the real reason Grillo is so controversial in Italy: his blog is full of anti-vaccination and 9/11 conspiracy claims, pseudoscientific cancer cures and chemtrail-like theories about Italian incinerator-smoke. And, as Giovanni Tiso noted in July, Grillo's "5-Star Movement" also has an incredibly creepy backer: Gianroberto Casaleggio, "an online marketing  expert whose only known past political sympathies lay with the right-wing separatist Northern League." Casaleggio has also written kooky manifestoes about re-organizing society through virtual reality technology, with mandatory Internet citizenship and an online world government.
By Leticia Miranda
The Nation
September 9, 2013  
Two days of people huddled over a glowing computer screen and chugging cup after cup of coffee to stay awake. Programmers pouring out lines of code and analysts moving their cursors swiftly through spreadsheets with hundreds of lines of data. In many ways, MigraHack is your typical hackathon, an event in which programmers come together to develop open access digital tools. But MigraHack's goal for this intense weekend is more ambitious-to redefine the country's immigration debate through data and visual storytelling.
As much of the country waits on Washington for some movement on immigration reform, a burgeoning group of web programmers, data analysts, journalists and immigrant rights advocates is banding together at hackathons to expand reporting around immigration through technology. MigraHack is a partnership between RDataVox, a non-profit network of people who collaborate with US ethnic media, and the Institute for Justice and Journalism, an organization that strengthens reporting on social justice issues.
Los Angeles MigraHack, which took place in December of 2012, was intended for thirty participants. One hundred people ended up participating, with at least another twenty-five on the waiting list. The hackathon produced a number of projects including a map  illustrating how long immigrants from certain countries waited to receive US green card  sponsorship and a tongue-in-cheek Dummies guide to crossing the border illegally that includes data on apprehension.
 
Journalist Ray Suarez on Quitting Public Television: 'They Didn't Have Much of a Plan for Me'
By Lucia Suarez
October 28, 2013
Fox News Latino
Many fans of renowned Latino journalist Ray Suarez were shocked to hear about his resignation from PBS' "NewsHour" after more than a decade as a senior correspondent two weeks ago.  While the Public Broadcasting Service has not elaborated on the reasons for his departure, Suarez spoke candidly with Fox News Latino about what led to his decision to leave his longtime post.
"I felt like I didn't have much of a future with the broadcast," Suarez said Monday morning. "(They) didn't have much of a plan for me."  He said his resignation came because his contributions to the "NewsHour" were passed over and marginalized many times. He said decisions made recently by the company and new constrictions also played a part in his resignation - it just made it difficult to stay, he said.
[Moderator's note: Suarez will be joining Al Jazeera America as host of "Inside Story," starting November 11.]