Saving Our Unions Dare to Struggle, Dare to Win?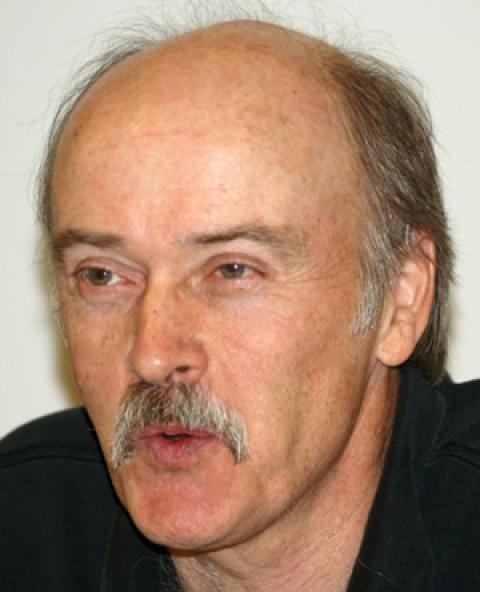 Steve Early has been an organizer, strike strategist, labor educator, and lawyer., Monthly Review
Any review of the recent ups and downs of U.S. labor must start in Michigan, long a bastion of blue-collar unionism rooted in car manufacturing. Fifteen months ago, this Midwestern industrial state became another notch in the belt of the National Right to Work Committee, joining the not-very-desirable company of Texas, Oklahoma, Alabama, and twenty other "open shop" states.
The emergence of sun-belt labor relations in the birthplace of the United Auto Workers (UAW) was shocking to some. But this political setback was preceded by high-profile defeats in neighboring states that began in 2005. First Indiana, followed by Wisconsin and Ohio, stripped public workers of their bargaining rights (although the Republican attack on government employees was later repelled by popular referendum in the Buckeye State). Then in early 2012, GOP legislators in Indiana passed a right-to-work law applicable to private industry. It banned any further negotiation of labor-management agreements that compelled workers to make a financial contribution to the cost of union representation, in established bargaining units or newly organized ones.1
In November 2012, organized labor tried to buck the emerging anti-union trend with two ballot questions designed to strengthen public-sector bargaining rights in Michigan. Despite the expenditure of many millions of dollars by affiliates of the AFL-CIO and Change To Win, both measures were defeated.2 In its lame-duck session just a few weeks later, GOP legislators in Lansing took retaliatory aim at union security in Michigan's private sector. When the region's latest "right to work" bill landed on his desk, Republican Governor Rick Snyder was most pleased to sign it into law.
During the intervening political furor, even labor's "friend" in the White House, felt compelled to speak out. "We should do everything we can to keep creating good middle-class jobs that help folks rebuild security for their families," Barack Obama told a union crowd in Detroit, after his own reelection victory. "What we shouldn't be doing is trying to take away your rights to bargain for better wages and working conditions. The so-called 'right-to-work' laws—they don't have to do with economics, they have everything to do with politics. What they're really talking about is giving you the right to work for less money."3
A Battered Workforce
Unfortunately, by this point in Obama's presidency, working for less money, with fewer job rights or benefits and little employment security, was an experience shared by millions of white-collar and blue-collar workers. Even those still lucky enough to have union contracts (just 11.3 percent of the workforce in 2012) were battered by the great Wall Street meltdown and its continuing aftershocks. When push came to shove in 2008–2009, there was much emergency relief for those at the top of our economic pyramid and far less for the millions of wage earners and homeowners at the bottom. The latter suffered from layoffs, pay cuts, loss of home equity, and the evaporation of retirement savings. As a result, by 2013 overall employee compensation—including health and retirement benefits—dropped "to its lowest share of national income in more than 50 years while corporate profits have climbed to their highest share over that time."4
Union members had more protection, of course, but only if their legal rights were not undermined by political friends and foes alike, both influenced to varying degrees by corporate funders. Just as President Obama's own tutorial on the politics and economics of "right-to-work" failed to sway Governor Snyder in Michigan, labor's efforts to enlist prominent Democrats in a vigorous defense of unionism has been a serial disappointment. During Obama's first term, the desperate plea to "Save Our Unions!" often fell on deaf ears among labor's supposed allies in Washington and many state capitals. From New York to California, Democratic governors and other public office holders joined the budget-cutting Republican chorus criticizing teachers and other government workers or seeking to curb their bargaining rights.
Thanks to this bipartisan hostility and/or indifference to collective bargaining, U.S. labor can expect little respite from its uphill battles in recent years, despite much initial union relief over Obama's defeat of Mitt Romney. Throughout our last three decades of retreat and defeat, the generally agreed-upon left-wing formula for union revitalization has been a "to-do" list more easily recited than implemented. In some combination or fashion, most labor leftists agree that unions should resist contract concessions, do more systematic and radical membership education, become internally democratic, engage in direct action on the job, organize the unorganized (particularly foreign-born workers), build cross-border solidarity, and get involved in broader community-labor alliances leading to greater independence from the Democratic Party.
If this recipe for change were easy, there would have been far more union transformation than we have seen to date. Instead, thousands of dedicated labor activists have toiled diligently, for years, to change their own particular nook or cranny in the "house of labor," while myriad private and now public sector enemies have tried to demolish the whole shaky structure. Reform campaigns, new organizing initiatives, and some high-profile bargaining standoffs have helped slow the process of de-unionization and contract unraveling, but they have yet to reverse the steady decline in union membership and bargaining clout.
As Labor Notes reported, unions confronted with impending open-shop conditions in Michigan rushed to lock in automatic dues deduction for one more contract term, before the new state law went into effect. But the quid pro quo was "long, concessionary contracts" that will not enhance dues collection on a voluntary basis in the future. When that day comes—and some disgruntled workers drop their union membership or cease to be "agency fee"-payers—their unions will still have the legal obligation to represent them, a financial burden that can be debilitating over time.5
Unexpected Uprisings
Since 2011, an unexpected wave of collective activity, involving workers and their allies, inside and outside of unions, has become a beacon of hope for saving our unions. In all its diverse manifestations, this multi-front struggle has been a revolt, from below, against "the right to work for less money." In both the public and private sector, older forms of protest—like tent cities, worker sit-downs, building occupations, civil disobedience, and quickie strikes—were recast by a new generation of activists searching for effective ways to resist corporate domination and workplace exploitation, by linking labor and community concerns......
For the rest of this article, see: http://monthlyreview.org/2014/02/01/saving-unions
(Steve Early was a national union representative and organizer for twenty-seven years. He is the author of three books about labor. This article is excerpted from his new book Save Our Unions: Dispatches from A Movement in Distress , from Monthly Review Press, 2013. For more information, see www.steveearly.org or contact the author at Lsupport@aol.com)