First Woman Arrested Under Tennessee Law That Criminalizes Pregnancy Outcomes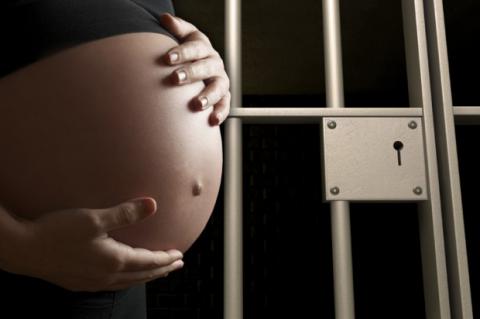 Salon
In April of this year, Tennessee Gov. Bill Haslam acted against the recommendations of doctors, addiction experts, reproductive health organizations and nearly every national medical association and signed a measure that allows prosecutors to charge a woman with criminal assault if she uses narcotics during her pregnancy. Only a week after going into effect, the law has been used to arrest and charge a new mother with simple assault after she and her newborn tested positive for amphetamine, which is not a narcotic.
As reported by WBIR, Mallory Loyola was arrested and charged with the misdemeanor offense two days after giving birth to her daughter. Loyola's daughter is not currently in state custody, but the Department of Children's Services is investigating the case.
Opponents of the new law share a concern that a lack of access to health care — Tennessee is among several states to have rejected the Medicaid expansion — and treatment facilities will result in the disproportionate targeting and jailing of poor mothers and mothers of color, particularly in rural districts throughout the state.

"I represent a rural district," Republican state Sen. Mike Bell, one of the seven Republicans in the state Senate to vote against the measure, recently told Salon. "There's no treatment facility for these women there, and it would be a substantial drive for a woman caught in one of these situations to go to an approved treatment facility. Looking at the map of the state, there are several areas where this is going to be a problem."
Bell's concerns are well founded. According to data compiled by Healthy and Free Tennessee, only two of the state's 177 addiction treatment facilities that provide on-site prenatal care allow older children to stay with their mothers while they are undergoing drug treatment. Only 19 of these facilities offer any addiction care specifically oriented toward pregnant women. But rather than listen to demands from people and organizations across the state to expand access to care, lawmakers acted to criminalize pregnant women and new mothers.
"Despite our advocacy attempts and regardless of the impact this law will have on marginalized families; despite the danger that medical professionals have noted a law of this magnitude will cause, our governor chose his party over the experts," SisterReach founder and CEO Cherisse A. Scott said in a statement after Haslam signed the measure. (SisterReach is a Tennessee-based reproductive justice organization that led that fight against the measure.) "This law separates mothers from their children and is not patient-centered.  Tennessee families who are already being hit the hardest by policies such as the failure to expand Medicaid, poverty and a lack of available drug treatment facilities will be most deeply impacted by this bill. Mothers struggling with drug addiction in Shelby County, rural communities throughout Tennessee and poor mothers and their families will be the ones who suffer the effects of this dangerous legislation the most."
The Tennessee law is the first in the nation to charge a pregnant woman with criminal assault if she uses certain drugs, but remains part of a national trend that makes women vulnerable to detention and incarceration because of their pregnancies. An additional 17 states currently consider prenatal drug use a civil offense, South Carolina law handles drug use during pregnancy as child abuse, Alabama prosecutes pregnant women using a law intended to protect children from explosive meth labs and several statutes across the country have been used to the same ends.
The American Civil Liberties Union of Tennessee is currently seeking plaintiffs to challenge the law, and released a statement calling it "dangerous" and noting that the law "unconstitutionally singles out new mothers struggling with addiction for criminal assault charges."
A $2,000 bond has been set for Loyola, but she remains in county jail only days after giving birth. If convicted, she could be incarcerated for up to a year.
Katie McDonough is Salon's politics writer, focusing on gender, sexuality and reproductive justice. Follow her on Twitter @kmcdonovgh or email her at kmcdonough@salon.com.