Media Bits and Bytes - Airborne Edition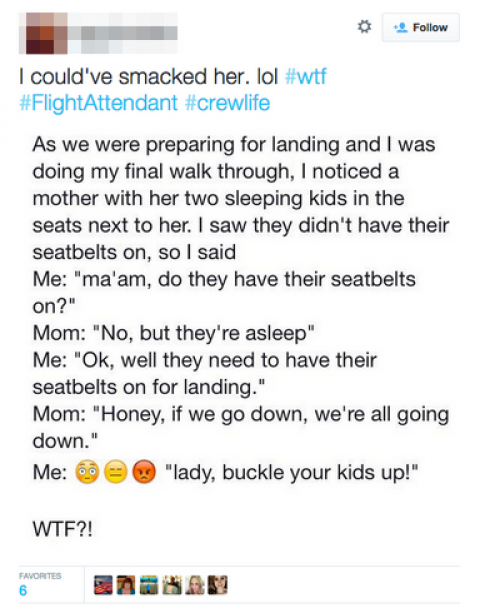 ,
Digital Media Workers Unite: The Louisville Statement on Media Workers' Rights
By Mick Parsons
September 9, 2015
LEO Weekly
Oct. 8–11, digital media writers from all over the country are invited here to help develop a final draft of The Louisville Statement of Media Workers' Rights. Mediaworkersunite.com, the digital home for information about the statement, claims that even as digital journalism has expanded and profited, "over 12,000 jobs have disappeared from the media industry." According to their website, they have put out the call for all digital media workers to unite because workers in the industry are facing new economic realities and because media serves a crucial function in a democracy while journalists have very little access to democracy in their workplaces.
Among the ideas to be addressed are overtime protections, freelancer rights, unhindered union elections, intern rights, gender identity, sexual orientation and age protections, racial and ethnic diversity protections, access to technological retraining and freedom to express themselves on personal social media sites without repercussions.

 'This Is the end': Leftwing Pacifica Radio Affiliates Enter Protracted Death Spiral
By Rory Carroll
September 10, 2015
Guardian
Feuding and ideological extremism have driven some of the US's flagship leftwing radio stations to the brink of collapse, according to two veteran broadcasters.
The allegations were the latest convulsion in a simmering crisis at Pacifica Radio, a network of five independently operated, listener-supported radio stations, including New York's WBAI, which are known for liberal views.
Founded in 1946 by conscientious objectors from the second world war, the network was an influential outlet for Beat poets, Bob Dylan and Vietnam war protesters but has in recent times suffered from dwindling ratings, in-fighting and financial hemorrhage.
 
The Marshall Project Teams Up With Local News Outlets to Track Executions Across America
By Justin Ellis
September 10, 2015
NiemanLab
Harris County, Texas, is either near or at the top of the list of counties that execute the most criminals in the U.S. Harris County is also home to the Houston Chronicle, which means covering capital punishment is a regular duty for the newspaper — the individual cases, the stays of execution, the exonerations.
Now the Chronicle is one of several news outlets partnering with The Marshall Project to track executions across several states in the U.S. The Next to Die is designed as a database to follow upcoming executions, complete with details about death row inmates, their case history, and more.
The launch partners for the project include The Tampa Bay Times, The Atlanta Journal-Constitution, The Tulsa Frontier, and AL.com. With the help of those organizations, The Next to Die will cover Texas, Georgia, Oklahoma, Missouri, Alabama, Florida, Arizona, Virginia, and Ohio. The Marshall Project built and will maintain the database that combines data from the Death Penalty Information Center as well as reporting from the partner organizations.
 
What the Arrest of Two Journalists Tells Us About Turkey—and Vice
By David A. Graham
August 31, 2015
Atlantic
Under Recep Tayyip Erdogan's presidency, Turkish journalists have increasingly been badgered, intimidated, threatened, and punished. Now, however, the Turkish government is going after two foreign journalists.
Britons Jake Hanrahan and Philip Pendlebury, working for Vice News, were originally detained in southeast Turkey, along with a translator and a driver, for not having proper identification. But now they're being accused of "engaging in terror activity" and having connections to ISIS.
 
Inside The Wonderful World Of Flight Attendant Internet
By Charlie Warzel
July 13, 2015
BuzzFeed
Welcome to the cabin-pressurized otherworld of Flight Attendant Internet.
"Air travel breaks passengers out from their normal lives," Heather Poole, a flight attendant who's written a best-selling book about her time in the skies, told BuzzFeed News of the glut of air travel content floating around social media. "It's an extraordinary circumstance for most and so they tend to write and tweet and Facebook more than normal. Plus you're anonymous on the plane and that anonymity allows you to be your worst self."
Among the delights of spying on the world above from the comfort of a laptop below: unexpected celebrity encounters, scores of ill-mannered and barefootedly belligerent passengers, juicy flight crew confessions, pilots and crew "after dark," exotic and mundane layover locales, valuable tips on how to coexist with others in a fast-moving aluminum tube, and endless numbers of wing-framed sunsets. It was, for my purposes as an infrequent flier, an engrossing window into the unfamiliar inner workings of a somewhat familiar world. Also: pilots after dark!