labor
The Welfare of Workers Should be Our Primary Concern…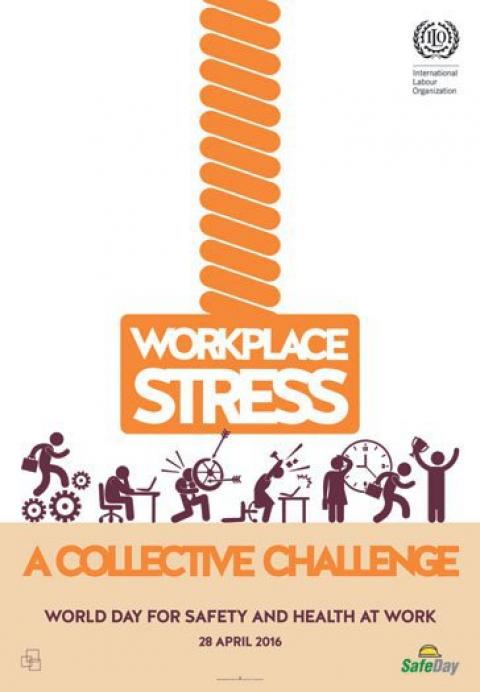 ,
Workers' Memorial Day, 28 April, is an occasion to remember all those workers over the years who have died or suffered as a direct result of their labour. Normally, we think of miners, fishers, loggers and construction workers—people who work in hazardous situations or work with hazardous materials—and in fact these workers regularly score highly in published lists of occupational fatality rates.
The US Bureau of Labor publishes national statistics annually. The latest figures, covering 2014, show that logging is the riskiest job in the US with a fatality rate of 110 per 100,000 workers, fishing comes second with 81 per 100,000 and "aircraft pilots and flight engineers" third with 63 per 100,000. When it comes to injury and illness, the figures tell a slightly different story. Nursing and residential care tops the list with 12.6 total recordable cases per 100 full-time workers; justice, public order and safety activities (presumably the police and firefighters) at 9.5 cases per 100 workers; hospital work at 8.7 cases per 100 workers; and construction work at 8.6 cases per 100 workers.
The difference highlights an important aspect of Occupational Health and Safety — there are some jobs which put workers in life-threatening situations and others which put them in stressful situations or in close proximity to non-fatal biohazards. In other words, it's the difference between death and (usually temporary) disability.
This year, which marks the 25th anniversary of the launch of Workers' Memorial Day, focuses on one of the most significant and most insidious, if least visible, forms of work-related disability—workplace stress.
"On April 28," says James Clancy, president of the Canadian National Union of Public and General Employees (NUPGE), "we join with our sisters and brothers and neighbours and friends in mourning for those who have lost their lives through workplace-related events. Then, we once again roll up our sleeves and fight to protect the health and safety of the living." In 2016, the International Labour Organization (ILO) —which knows Workers' Memorial Day as World Day for Safety and Health at Work—wants us to think about the impact of workplace stress which, unlike accidents and disasters that can kill and maim in an instant, often takes months or even years to damage or destroy the lives of those who suffer from it.
Workplace stress can be extremely harmful to workers—as harmful as toxic chemicals or poorly maintained tools. It can have real and rapidly emerging physiological and psychological effects, including anxiety, headache, sleep difficulties, lack of concentration, low morale, weight gain and digestive problems. Evidence is accumulating to suggest that stress can also play an important role in several types of chronic health problems—especially cardiovascular disease, musculoskeletal disorders, and psychological problems including depression, bipolar disorder and attention deficit hyperactivity disorder (ADHD). Lack of concentration and other stress responses can lead to workplace accidents injuring the sufferer and even her or his co-workers.
And the phenomenon seems to be both widespread and often ignored. According to a Harvard Mental Health Letter published in 2010 by the Harvard Medical School, "Mental health problems affect many employees—a fact that is usually overlooked because these disorders tend to be hidden at work. Researchers analyzing results from the US National Comorbidity Survey, a nationally representative study of Americans ages 15 to 54, reported that 18 percent of those who were employed said they experienced symptoms of a mental health disorder in the previous month."
In the run up to Workers' Memorial Day, the ILO has published a comprehensive report on workplace stress, Workplace Stress: A collective challenge. Valentina Forastieri, a senior specialist with the ILO's Safety and Health at Work team and one of the report's authors, has commented on the impact of globalisation on workplace stress:
"We note a study from Japan that found 32.4 percent of workers reported suffering from strong anxiety, worry and stress from work in the previous year. In Chile, 2011 data shows 27.9 percent of workers and 13.8 percent of employers reported that stress and depression were present in their enterprises. Similar figures were found in practically every country we considered for this report.
"And then, there is the hangover from the recent global economic crisis and recession that forced many enterprises to scale down their economic activity in order to remain competitive. This includes an increase in restructuring, downsizing, merging, outsourcing and subcontracting, precarious work and a higher likelihood of massive layoffs of workers, unemployment, poverty and social exclusion.
"These working practices are a source of what is known in the field as 'psychosocial hazards'. Within the workplace they contributed to increased competition, higher expectations as regards performance, fast-paced and intensive work, irregular and longer working hours, higher job demands and job insecurity and a lack of control over the content and organization of work and reduced work opportunities. Add to that the fear of losing their jobs, reduced motivation of staff, decreased satisfaction and creativity, and decreased financial stability and you end up with serious consequences for workers' mental health and wellbeing, with a significant financial bottom line."
The financial costs of workplace stress are, of course, difficult to measure with any precision, but they are clearly a powerful lever in persuading bosses and governments to take the condition seriously. In developed economies, a certain amount of research has been undertaken using the World Health Organization (WHO) Health and Work Performance Questionnaire. This asks employees reporting stress-related symptoms to record how many days they called in sick, and to assess how productive they were on the days they were at work. This gives results in terms of days out of work (absenteeism) and lost productivity ("presenteeism").
Using these measures, the estimated cost of work-related depression in Europe is €617 billion a year, including the costs to employers of absenteeism (€272 billion), presenteeism (€242 billion), healthcare (€63 billion) and any contributions to disability benefits (€39 billion).
But perhaps even more important than the financial impact of workplace stress is its dehumanising effect on workers. The welfare of workers, after all, should be our primary concern.
More information
The Harvard Mental Health Letter (Harvard Medical School, 1 February 2010)
http://www.health.harvard.edu/newsletter_article/mental-health-problems…
Workplace Stress: A collective challenge (The ILO, 4 April 2016)
http://www.ilo.org/wcmsp5/groups/public/—ed_protect/—protrav/—safework/documents/publication/wcms_466547.pdf
Why workplace stress is a collective challenge and what to do about it (The ILO, 27 April 2016)
http://www.ilo.org/global/about-the-ilo/newsroom/comment-analysis/WCMS_…–en/index.htm