Four Obama Disasters That Never Happened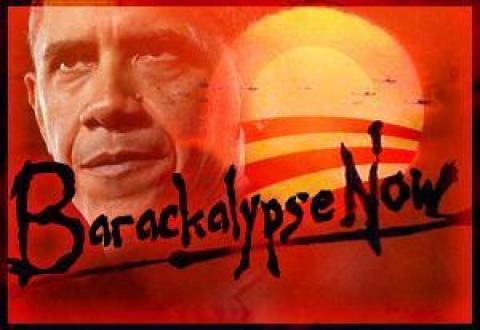 , occasionalplanet.org
It's now 2017 and we are down to the last 20 days of Barack Obama's presidency. In 2012, prognosticators were very confident about what would happen to America by now because of Obama's reelection. Let's check in and see how their predictions turned out:
Lee was not alone. Newt Gingrich, running for the GOP nomination, predicted that if Obama was reelected he would push gas to "$10 a gallon." Gingrich said he would reduce gas prices dramatically by reversing Obama's energy policies. Gingrich flanked himself with campaign signs promising $2.50 gas if he was elected.
Some of the reasons for the decline in gas prices were beyond Obama's control — including weak international demand and OPEC's failure to reduce supply. Also driving prices lower was increased gas production in the U.S. over the last 7 years. But the policies that Lee, Gingrich and others criticized — the rejection of Keystone XL pipeline, more EPA regulation and limiting drilling on public land — have not gotten in the way of historically low prices.
Immediately after Obama won reelection in November 2012, many commenters, including Donald Trump, predicted that the stock market was toast.