Media Bits and Bytes – Big Bad Wolf Edition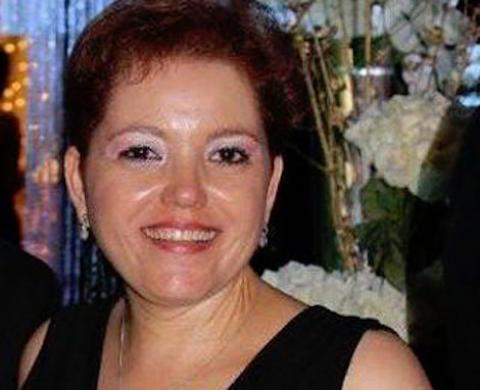 Miroslava Breach Velducea,

Senate Republicans Vote to Gut Internet Privacy
By Hamza Shaban
March 23, 2017
Buzzfeed
The Senate voted Thursday to make it easier for internet service providers to share sensitive information about their customers, a first step in overturning landmark privacy rules that consumer advocates and Democratic lawmakers view as crucial protections in the digital age.
Passed by the Federal Communications Commission in the final months of the Obama presidency, the privacy rules prohibited internet providers like Comcast and Verizon from selling customer information, including browsing history and location data, without first getting consent. The rules also compelled providers to tell customers about the data they collect, the purpose of that data collection, and to identify the types of third party companies that might be given access to that information.

Big Tech and Media Activations Eclipse Startups at SXSW This Year
By Ilyse Liffreing
March 16, 2017
Campaign US
While Austin's streets used to be crowded with startups screaming for attention at South by Southwest Interactive, the most impressive brand activations this year were hosted by large tech and media companies.
"Before, there was always a hot app and flashy tech items on display," said Matt Britton, CEO of marketing tech company Crowdtap. "Now the market has shifted. This year, there was a huge presence from tech companies and publishers who have the resources to pull off memorable activations."
Tech brands like IBM, Intel, Sony, Facebook and YouTube and media giants like Universal, National Geographic, Netflix, Bravo and Hulu infiltrated the festival.


A Voice of the Voiceless is Gunned Down in Mexico
By Kent Paterson
March 26, 2017
NMPolitics
Miroslava Breach Velducea became last week the third journalist murdered in Mexico in March.
Fed up by growing attacks on Mexican journalists, reporters demanding justice occupied the Chihuahua State Congress only hours after Breach's killing. "Ya Basta!" or "Enough is Enough!" proclaimed La Jornada's website. In an unprecedented action, Chihuahua Governor Javier Corral, who once worked as a journalist, declared a three day period of official mourning.

Germany's Flawed Plan to Fight Hate Speech by Fining
By Davey Alba
March 18, 2017
Wired
Heiko Mass, Germany's minister of justice and consumer protection, said this week that he will propose a law that would fine social media companies up to €50 million ($53 million) for not responding quickly enough to reports of illegal content or hate speech. The law would require social media platforms to come up with ways to make it easy for users to report hateful content.
Tech companies should work to tamp down hate speech. But no one has a good answer to the questions of how they should do it and how far they should go. Government force acts as a blunt instrument that could hamper the more complex work of democracies coming to terms with who shares what responsibilities when it comes to these platforms that have come to define so much of 21st-century social existence.

Scott Pelley is Pulling No Punches on the Nightly News — and People Are Taking Notice
By Margaret Sullivan
March 26, 2017
Washington Post
With the words "credibility questioned" prominent on the screen, Scott Pelley once again is doing what network evening-news anchors generally don't do: abandoning careful neutrality in favor of pointed truth-telling.
He is talking Thursday night about President Trump. And here are some of the words he is using: "his boasting and tendency to believe conspiracy theories."
It's nothing new. Pelley, of CBS Evening News, has set himself apart — especially in recent weeks — with a spate of such assessments, night after night.