Media Bits and Bytes – Backward, March! Edition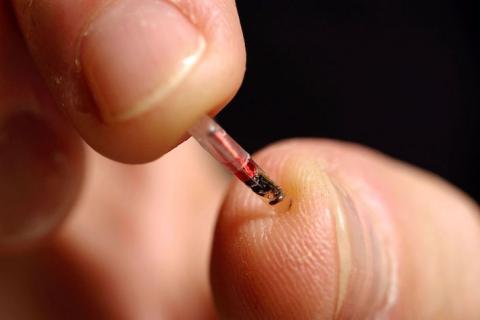 , David Friedman / Getty

The Media Loved Trump's Show of Military Might. Are We Really Doing This Again?
By Margaret Sullivan
April 8, 2017
Washington Post
Why do so many in the news media love a show of force?
"There is no faster way to bring public support than to pursue military action," said Ken Paulson, head of the Newseum Institute's First Amendment Center.
"It's a pattern not only in American history, but in world history. We rally around the commander in chief — and that's understandable."
But that's not good enough, he said: "The watchdog has to have clear vision and not just a sporadic bark."


As Anger at O'Reilly Builds, Activists Use Social Media to Prod Advertisers
By Michael M. Grynbaum and Sapna Maheshwari
April 6, 2017
New York Times
Advertisers are increasingly in the cross hairs of populist activists — aided by the power and reach of social media — who are demanding that brands quickly take sides on divisive social and political issues, posing a new challenge to corporations that usually prefer to stay out of the fray.
After a groundswell of online anger over reports that Bill O'Reilly, the Fox News host, had settled with at least five women who accused him of harassment, more than 50 companies pulled their ads from Mr. O'Reilly's popular prime time program. The exodus followed similar campaigns to pressure brands with ties to President Trump, like L.L. Bean, Uber and advertisers on "The New Celebrity Apprentice."
 
FCC, FTC Bosses Pen Misleading Editorial Falsely Claiming the Best Way to Protect Your Privacy Moving Forward... is to Gut Net Neutrality
By Karl Bode
April 5, 2017
Techdirt
To gut FCC authority over broadband and shovel it back to an already-overburdened FTC, regulators need to roll back the Title II reclassification of ISPs as common carriers -- and by proxy the nation's net neutrality rules.
The pretense that we need to shift broadband regulatory oversight back to the FTC because it provides a more "consistent regulatory environment" is a transparently self-serving, telecom industry-concocted canard -- and the opening salvo in what will be the death of net neutrality protections if we don't start paying closer attention.

How Hackers Hijacked a Bank's Entire Online Operation
By Andy Greenberg
April 4, 2017    
Wired
At 1 pm on October 22 of last year, the researchers say, hackers changed the Domain Name System registrations of all 36 of the bank's online properties, commandeering the bank's desktop and mobile website domains to take users to phishing sites. In practice, that meant the hackers could steal login credentials at sites hosted at the bank's legitimate web addresses.
"Absolutely all of the bank's online operations were under the attackers' control for five to six hours," says Dmitry Bestuzhev, one of the Kaspersky researchers who analyzed the attack in real time after seeing malware infecting customers from what appeared to be the bank's fully valid domain. From the hackers' point of view, as Bestuzhev puts it, the DNS attack meant that "you become the bank. Everything belongs to you now."

The Next Evolution in Office Working Could Be Employees Getting Implanted with a Microchip
By April Glaser
April 8, 2017
Recode
A growing trend in bodily implants — inserting a computer chip under the skin — is more about morphing people into literal cyborgs than addressing a medical condition.
Inserted by a syringe into the skin between the thumb and the index finger, the chips communicate with other devices using Near Field Communication. It's a wireless way of linking devices in close proximity to each other, similar to the way Bluetooth works. Contactless payment systems, like Apple Pay, also use NFC.

Millennials Might Break America's Internet
By Shira Ovide
March 17, 2017
Bloomberg
Can America's expensive and inferior home and mobile internet networks handle it as more people shift from watching TV to having their entertainment delivered over the web?
Even now, many home internet networks can't manage. Media and tech consulting firm Activate estimated only 12 percent of U.S. households have fast enough internet speed to support multiple people watching TV online via services such as Sling TV. About 34 million Americans -- 10 percent of the population, and 39 percent in rural parts of the country -- have no access to fast home internet.