The Terror of Lynching Haunts Black Americans Again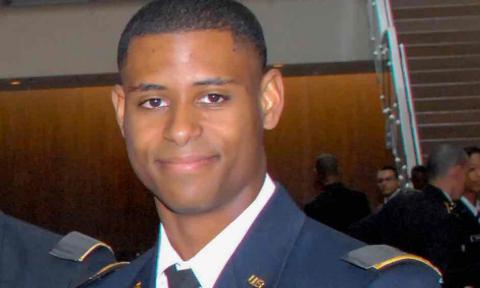 Richard Collins III, was stabbed and killed on the campus of the University of Maryland. `A lynching is a spectacular murder that serves as a warning to a whole group.',Photograph: Reuters // The Guardian
Both cases are grotesque, obscene, and very reflective of our present racist crisis embodied by the Trump era.
State representative Oliver's call to lynch those standing up to Confederate hagiography is a warning to people fighting anti-blackness that we're in danger. Regardless of intent, Collins' lynching assaulted African Americans everywhere, as did Oliver's threat.
Those presenting these kinds of sentiments are being emboldened by the Trump era, in which lynching history and culture are a part of what it means to "make America great again".
Trump is making racial violence worse in two ways. First, he is overwhelming the news with his own drama and scandal. As charges of a coverup about Russia play out, Trump is guilty of another kind of coverup already: of overwhelming just about every other important story in the nation. 
And in this toxic stew, Collins was killed at the University of Maryland. It's not just that Trump and his cronies have failed to take a lead on racism; rather, they have succeeded in leading on racism, but in the wrong direction. This has created the mess we are in.
Richard Collins paid the highest price for the violence enacted by his killer. But his lynching - and Oliver's call for lynching - have a hefty price for all black people living in a country where racist men like President Trump, attorney general Sessions, Sheriff Clarke and Richard Spencer wield so much power.