Florida Prisoners To Protest Again, This Time They're Refusing To Work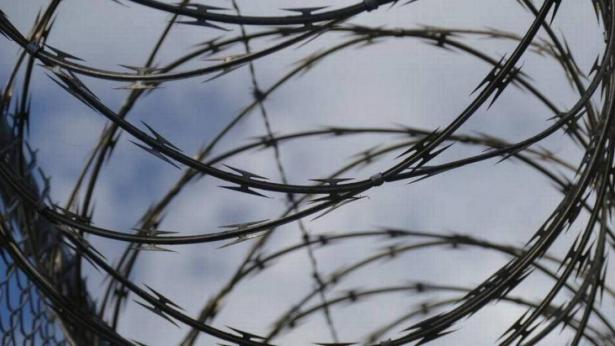 , Emily Michot - Miami Herald File
Inmates across eight Florida prisons have announced a protest in the form of a work stoppage dubbed Operation PUSH set to start on Jan. 15, advocates say.
"Every institution must prepare to lay down for at least one month or longer: No prisoners will go to their job assignments," prisoners said in a lengthy statement, compiled from a series of letters they wrote in November.
The statement, which details the upcoming work stoppage, was posted on social media by Supporting Prisoners and Real Change (SPARC), a Facebook page for Florida inmates and their families. Prisoners say the protest could last for more than a month.
Their main points of protest? Payment for labor instead of time deducted from prison sentences; a reduction in canteen prices that they describe as sky high; and the reintroduction of parole incentives for those serving life sentences as well as those with release dates that are very far off.
"Our goal is to make the governor realize that it will cost the state of Florida millions of dollars daily to contract outside companies to come and cook, clean, and handle the maintenance," the statement said. "This will cause a total break down." 
Michelle Glady, spokeswoman for the Florida Department of Corrections, did not address the protest but said "the department will continue to ensure the safe operation of our correctional institutions."
In the letter, those behind bars say soup purchased inside the correctional facility costs about $17, compared to an average of $4 outside. 
"This is highway robbery without a gun. It's not just us that they're taking from. It's our families who struggle to make ends meet and send us money — they are the real victims that the state of Florida is taking advantage of," the statement said. "By sitting down and doing nothing, each institution will have the responsibility of feeding, cleaning, and all the maintenance. Do the math."
Operation PUSH follows other strikes that took place earlier this year.
In August, all of Florida's 97,000 state prison inmates were placed on lockdown in response to unspecified threats about potential rioting, according to the Florida Department of Corrections. 
In September, a nationwide prison strike had officials on high alert, bracing for upheavals by inmates protesting what they say is inhumane and violent treatment.
Florida's prison system, the third largest in the United States, has been understaffed for nearly a year. Due to the employee shortage, many inmates have been in forced confinement in their dorms, allowed out only to eat because there isn't even enough staff to guard them during outside recreation.
Over the past two years, the Miami Herald has published a series of stories documenting the brutal or unexplained deaths of inmates in Florida prisons, a record number of use-of-force incidents and corruption by guards and top officers.
"If we show them violence they will have a legitimate excuse to use brute force against us and explain to the public that they had to use brute force in order to contain the situation," prisoners said in their statement announcing Operation PUSH. "However, their weakness is their wallet."
 Follow @MoniqueOMadan on Twitter.