Friday Nite Videos | Jan 19, 2018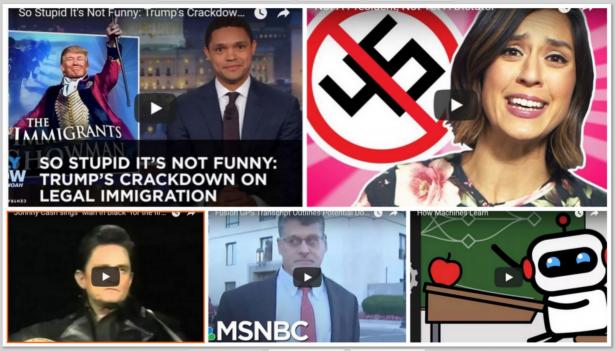 To view a video click an image below,
---
As Congress works to pass immigration reform, the Trump administration tries to curb legal pathways to immigration and citizenship.
---
Cash says a few words about the process of writing Man in Black before singing for the first time, 'I wear the black for the poor and beaten down'
---
Rachel Maddow reads some of the highlights of the newly released transcript of the House Intelligence Committee testimony of Glenn Simpson of Fusion GPS.
---
How do all the algorithms around us learn to do their jobs?
---
In light of the one-year anniversary of the crappiest day of our lives – the inauguration of Donald J. Trump – we examine how democracy is holding up to his daily assault.