labor
Inside the Dismantling of GE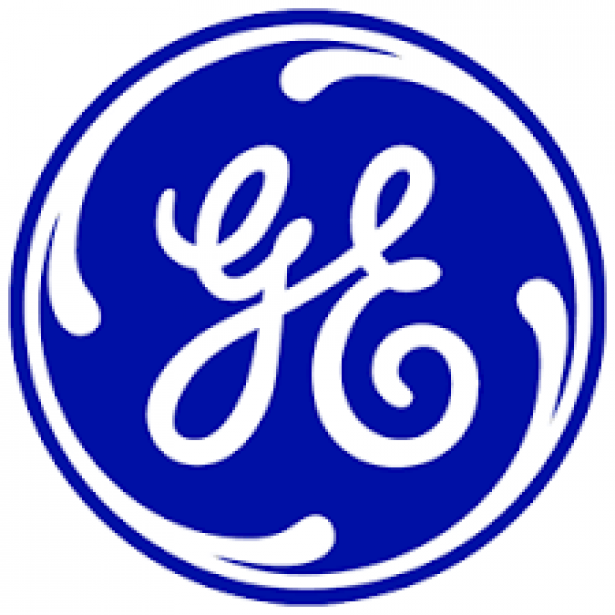 , General electric
GE is slowly dismantling an empire.
It was once a sprawling corporation that included NBC, Universal Studios, a giant appliance company and even one of America's biggest banks.
But now the iconic company founded by Thomas Edison is making itself smaller and smaller. And that shrinking has gained urgency in recent months as GE races to raise cash, chip away at a mountain of debt, and plug a huge hole in its pension fund.
No business is too sacred for the chopping block, especially because GE's stock price has been cut in half over the past two years. Even businesses central to its vaunted history — the 111-year-old railroad division and Edison's light-bulb unit — are up for grabs.

"This is a slow-motion break-up of the company," said Robert McCarthy, an analyst at Stifel.
In the 1980s and 1990s, legendary CEO Jack Welch turned GE into the biggest and most complex conglomerate on the planet. Now the new boss, John Flannery, is trying to fix the company by doing the exact opposite.
"Our objectives are to run the businesses well, make the portfolio stronger, simpler and continue to work as hard as we can to earn back your trust and to deliver for you," Flannery told disappointed shareholders last month.
The sell-off amounts to a rejection of the conglomerate model itself. GE wants to focus its attention on what it believes it does best: making power plants, jet engines and health care products like MRI machines.
Buying high, selling low
Most immediately, GE is hoping to use proceeds from the sales to fix a balance sheet bloated with debt after years of poorly timed deals.
"GE is a poster child for buying things high and selling them low," said Scott Davis, CEO of Melius Research.
Total debt, including pension liabilities, has nearly tripled at GE since 2013, according to calculations by Moody's. At the same time, GE's business has deteriorated, leaving the company with less cash to pay back debt.
One measure of leverage, a ratio of debt to earnings, has more than doubled over the past five years. The problem with taking on so much debt is that it leaves the company vulnerable if borrowing costs spike or the economy falters.
Davis pointed the finger for GE's problems, especially its deal-making, squarely at former CEO Jeff Immelt, who stepped down last year.
"Jeff Immelt put them in a very dangerous situation where if we fell into a recession, GE would struggle to make ends meet," he said.
The one-two punch of high debt and declining profits forced GE to cut its dividend in half last year for just the second time since the Great Depression. The bears on Wall Street are warning that GE may need to cut the dividend again if it can't turn things around soon.
GE executives are reviewing the company's portfolio of businesses, which has already undergone a huge renovation over the past dozen years.
The bank that nearly killed GE
GE is known as an industrial behemoth, but it also has a business that lends money. Welch and Immelt built GE Capital into one of America's biggest banks. That strategy worked very well — until the worst financial crisis since the Great Depression.
Under Immelt, GE Capital plowed into commercial real estate near the top of the market. And it bought WMC Mortgage, a subprime lender, in the midst of the mortgage crisis.
GE's stock price crashed during the 2008 meltdown in large part because Wall Street treated it as a bank instead of an industrial company. GE could have been destroyed if the federal government and billionaire Warren Buffett hadn't come to the rescue.
GE has since unwound much of GE Capital, including its retail lending and credit business in the IPO of Synchrony Financial in 2014. GE sold real estate and other assets for $26.5 billion in 2015 to buyers including Blackstone and Wells Fargo.
All told, GE Capital's assets have shrunk by three-quarters since the start of 2013. But some of the businesses that remain have been troubled. For instance, WMC is under investigation by the Justice Department, and GE could place the unit in bankruptcy.
Insurance has been another problem area. In 2004, GE spun off its insurance division, Genworth Financial, in an IPO that raised billions. As part of the deal, GE agreed to guarantee Genworth's portfolio of long-term-care insurance — policies that people take out to cushion the blow of nursing-home and assisted-living costs.
But over the past decade, soaring health care costs and longer life expectancies have hit GE's insurance portfolio hard.
GE shocked Wall Street — and regulators — in January, when it announced a $6.2 billion insurance loss and warned it will have to pump $15 billion into the business. The news rocked GE's stock and prompted an SEC investigation.
GE is one of the largest makers of freight locomotives in North America. But, to help pay for the insurance losses and other problems, GE recently reached an $11 billion deal to exit that business, which is known as GE Transportation. The agreement, once finalized, will end GE's 111-year run on the rails.
The timing is rough because the once-booming rail industry is in a deep slump. GE is selling at the bottom of the cycle.
GE got out of another century-old business in 2016: appliances. It sold its microwave, fridge and washer business to China's Haier for $5.6 billion.
The deal marked a big shift for a company that patented the first electric fan in the 1890s and started making electric fridges, irons and sewing machines in the early 1900s.
For decades, GE was also a major player in media. That history dates to the 1890s, when Edison invented the motion picture camera. Later, it was a pioneer in both radio and TV.
GE took control of NBC in 1986 and Universal Pictures in 2004. NBCUniversal became one of the most powerful media companies in the world, including the NBC broadcast network, an array of cable channels, and the Universal theme park and movie studio.
After the financial crisis, GE decided to retreat from the media industry through a series of deals with Comcast. GE completed the exit from NBCUniversal in 2013.
GE isn't finished shedding businesses once considered critical to its identity. Next up might be the light bulb unit, which was founded by Edison himself. The problem is it's no longer a lucrative business. In fact, GE has been struggling for nearly a year to find a buyer.
One deal did end up paying off for GE: In May 2007, it sold its plastics division to Saudi Arabia's SABIC. The $11.6 billion transaction, under Immelt, gave GE cash it would need to weather the Great Recession, which struck months later.
Hits and misses
Of course, GE did add to its empire over the years as well. Some of those deals were successful, such as a series of acquisitions under Immelt that turned GE's aerospace division into an industry leader. GE Aviation generated $27 billion in revenue last year.
Others, like Immelt's $9.5 billion acquisition of Alstom's power business, have been disasters.
The 2015 Alstom deal, GE's biggest-ever industrial purchase, put the company deeper into the fossil fuels business just as renewable energy began stealing market share. GE's power division is its most troubled today.
GE declined to comment for this story.
Gary Sheffer, a spokesman for Immelt, noted that the Alstom integration is just in its second year. He predicted that ultimately the purchase "will be a huge long-term advantage."
Sheffer acknowledged that although some deals turned GE businesses into "undisputed leaders in their industries," a "handful" over the past two decades "did not perform as planned."
How much smaller will GE get?
Flannery has promised to continue to slim GE, focusing on health care, power and aviation.
The CEO has even signaled a willingness to consider an outright breakup of the company.
"How do we make GE simpler and stronger and move ahead?" Flannery said last month at the annual shareholder meeting. "We'll not let up on this until the job is completed."
GE has gone back and forth about whether it will sell its majority stake in Baker Hughes, the oil services giant it merged its oil and gas business with last year.
Davis predicted that GE will divorce itself from Baker Hughes — and eventually even ditch its huge health care and power divisions.
"When the dust settles," Davis said, "it may literally just be an aerospace company."