labor
New Hampshire Reacts To Janus Decision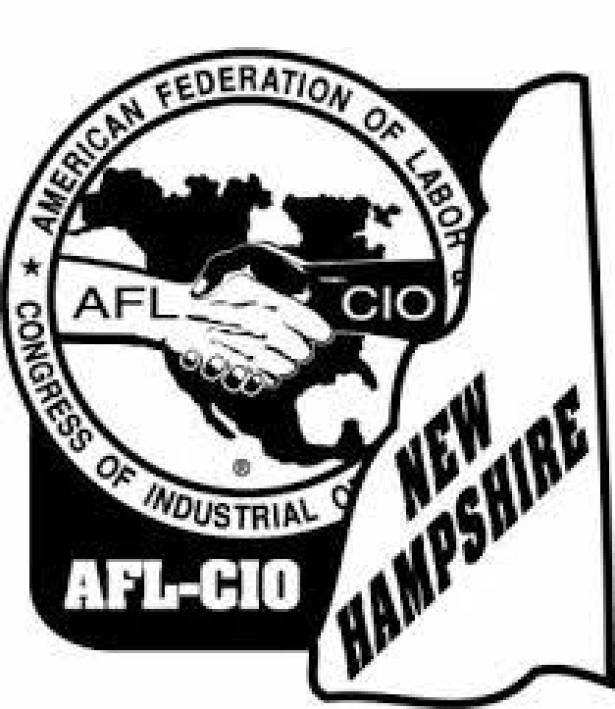 "For generations, unions have been the best path to the middle class for working people like you and me, said Megan Tuttle, NEA-New Hampshire President. "But in this highly-rigged economy, unions like ours are under attack, from the White House and Capitol Hill, and now the Supreme Court. These attacks are designed to make it harder for working people to get ahead. The top 1% want nothing more than to silence us from fighting for our students, our schools, our paychecks, and our benefits."
Today, the Supreme Court issued their ruling on the Janus v AFSCME case that ruled that agency fees are unconstitutional. By overturning Abood, the court eliminated non-members' fair share fees, but unions are still required by law to represent them and, as a result, some workers would be paying more than their fair share. Allowing some to opt out of paying will make it harder for all public employees to provide the services that everyone depends on.
"Many of our schools have faced serious funding cuts that are likely to grow even worse. We've seen it in the resources available to our students, and we have felt it in our paychecks," said NEA President Lily Eskelsen García. "All over the country, they are cutting funding for arts and PE, up-to-date textbooks, recess, and class sizes that allow for one-on-one instruction. A strong union and collective bargaining agreements are what help to ensure students receive the tools and resources they need to succeed in school and in life."

"Today's Janus decision from the U.S. Supreme Court, which appears to be aimed at destroying the moral fabric of our society, is disappointing but not unexpected," said Glenn Brackett, President of the NH AFL-CIO. "This activist Court has, in short order, found that states should remain free to manipulate election districts to disadvantage voters who disagree with the bankrupt social and economic agenda of the political party now in power; and has ruled that out-right discrimination against the LGBT community is acceptable, as long as businesses thinly veil their discrimination in the sacred mantle of the First Amendment. It has determined that it is okay to deny entry to people from certain countries and ethnic groups, based on hateful stereotypes about their religious beliefs. In overturning decades of established law, it has ruled that employees cannot join together to make a collective complaint against an employer, making it virtually impossible for workers to hold employers accountable for patterns of discriminatory practices or stealing their wages. And now with the Janus ruling, this Court has found that public employee unions must, under Federal law, provide representational services to employees who benefit from the negotiated protections of a union contract, for free."
"The moral surrender of this Court to the right-wing corporate agenda is leading this country further down the path of moral indifference, and worse. We, the working people of America, deserve better than this – and by joining together and working in union, we will fight back the corrupt forces intent on dismantling worker protections and keeping wages low, and we will restore and make stronger the freedoms and promise of fairness and opportunity that the labor movement has always held out to working families: safe jobs with good wages and benefits, dignity and respect in the workplace for all, and the freedom to join together to bargain for better working conditions," concluded Brackett.
"Today's anti-worker Supreme Court decision is an unfortunate victory for corporate special interests at the expense of hard-working Granite Staters and Americans," said Senator Maggie Hassan. "This decision weakens the ability of unions to bargain and fight for good wages and good benefits for workers, undermining efforts to ensure that all workers share in economic growth. I will continue fighting to protect workers' right to collectively bargain, expand middle class opportunity, and ensure that all hard-working Granite Staters and Americans have the ability to get ahead and stay ahead."
"Today's ruling by the Supreme Court is an affront to American organized labor and working families in New Hampshire and across the country," said Congresswoman Annie Kuster. "The dedicated work of labor unions has improved working conditions and protections for all Americans and this misguided ruling, which undoes decades of legal precedent, will undermine ongoing efforts to increase wages, enhance benefits, and make work environments safer. As policies coming from the White House and Republicans in Congress continue to tilt the scales in favor of corporate special interests, it's as important as ever to defend and strengthen workers' rights and ensure all Granite Staters and people across the country have the chance to thrive and get ahead."
"In the last two days, the Supreme Court has dealt a blow to working men and women, made it harder for women to access the health care they need, and upheld a ban on Muslim immigration that directly attacks our shared values as Americans," said Congresswoman Carol Shea-Porter. "And today, we learned that the Court will become even more right-wing, threatening the strongest check we currently have against an authoritarian President who is attacking and undermining the institutions our founders created to stop unlimited presidential power. Under no circumstances should the Senate confirm a new Justice until the American people make their voices heard on Election Day, which is just four months away. The future of our Constitutional rights, health care for 130 million Americans with a preexisting condition, and women's health care are all at stake."
"Today's ruling is a profound betrayal to the millions of union members whose work is responsible for securing for countless Americans better wages, working conditions, healthcare coverage, and pensions. It is fact that over the past century America's great middle class was created by the successful work of organized labor. The Supreme Court's decision will severely hamper union members' abilities to continue to stand up for the working class in the face of the disgusting corporate greed displayed by Republicans like Governor Sununu and President Trump," said NHDP Chair Ray Buckley. 
"In the face of unfounded attacks from people like Sununu, who unsuccessfully tried to pass so-called "Right to Work" as his first legislative achievement, unions have and will continue to stand strong knowing they can always count on Democrats to stand with them, in solidarity. We will continue to fight Sununu and Republicans to secure and protect the rights of working families because we understand what Republicans clearly don't: when unions are strong, our country is strong.
"The Janus decision harms every hard-working Granite Stater striving for the America Dream. Corporate special interests want to tilt the scale ever more in their favor by undermining the ability of workers to collectively organize for better wages and benefits, equality in the workplace, or for critical public services," wrote Zandra Rice-Hawkins, Executive Director of Granite State Progress.  "In New Hampshire, the NH AFL-CIO advocates for a higher minimum wage for working people and quality, affordable health care coverage for every family. Educators from NEA and AFT stand up for a quality, public education so that every child has the opportunity to succeed. IBEW provides apprenticeship programs that move workers to steady jobs with good pay and benefits. Just yesterday, Governor Sununu signed a bill members of the State Employees Association, SEIU Local 1984 initiated to improve New Hampshire's ability to help our vulnerable children in need of protective services. Time and again, union members step forward to use their collective voice to strengthen working families and protect critical public services, and that is exactly why special interests are so determined to destroy them."
"Today's shameful Supreme Court decision undermines decades of precedence and further rigs our economy in favor of corporate special interests. But this ruling will not deter the fight for working people to have a fair shake in our country. Granite State Progress is proud to stand with our union sisters and brothers as we work to ensure economic security for every family," Rice-Hawkins added.
"Today's Supreme Court decision on the Janus case is a direct assault on the rights of workers to organize in America," said Mark MacKenzie, former President of the NH AFL-CIO and candidate for Congress in NH's First Congressional District.
"It is the result of a rigged system that has now even reached the United States Supreme Court. Let us not forget that the deciding vote was a result of Republicans stealing the court seat from President Obama."
"This case is another version of the Right to Work bills that I defeated 17 times in New Hampshire. I want to go to Washington to right this wrong for working families and ensure that all Americans are free to organize and collectively bargain without government interference," MacKenzie added.
"This decision was handed down after decades of political efforts to erode workers' rights, and it undermines the ability of unions to organize and effectively advocate for working people," said Executive Councilor Chris Pappas who is also running for Congress in the First District. "Labor unions are rooted in the basic idea that we are stronger when we come together and look out for one another. We cannot rebuild the middle class without organized labor, and this decision is a significant setback to expanding economic opportunity.
"When I am elected, I will defend workers' rights in Congress and work tirelessly to mitigate the impacts of wrongheaded decisions like this," Pappas said.
"Eight years after giving corporations an unlimited voice in our elections with its Citizens United decision, this Supreme Court decision supports an attack on unions from powerful interests," said Molly Kelly, former State Senator and candidate for NH Governor.  "It will made it harder for New Hampshire families to improve their lives, provide opportunities for their children and ensure a secure retirement. On top of this, Governor Sununu is a strong advocate of 'right to work' legislation that would further tilt the playing field against them. Unlike Governor Sununu, I will put hardworking New Hampshire families first."
"Today the Supreme Court, in a horrendous 5-4 decision, continued its attack against public sector unions in Janus vs AFSCME Council 31, ruling yet again in favor of powerful corporate interests who are seeking to take away the rights and benefits earned by working people," said Garth Corriveau, former Alderman in Mancherster and candidate for NH Executive Council.
Corriveau continued, "Generations of workers have fought for the right to negotiate fair compensation, a just retirement and safe working conditions. Today, the highest court in the land diminished these hard-won, working-class victories in favor of corporate profit.
In my time in public service, I've seen firsthand that unions fight for working people's rights, strengthen our families, and grow our economy. With today's ruling, America has come to a crossroads — a point at which we must decide who we stand with. Do we value corporate profits and big business interests, or do we stand for financial security for families, good jobs that provide just benefits and affordable access to healthcare?"
Corriveau concluded, "I know where I stand. In N.H., we must fight back so that corporate interests never come before people's interests. Working people have built this country and despite today's Janus decision setback, we will organize, we will vote, and we will continue the fight for $15, paid family leave and for the rights of unions to collectively bargain. Our campaign is honored to have the support of so many friends in organized labor. We stand resolute and look forward to fighting the good fights together for New Hampshire's working families."
[Matt Murray is the creator and an author on the NH Labor News. He is a union member and advocate for labor and progressive politics. He also works with other unions and members to help spread our message. Follow him on Twitter @NHLabor_News]