I'm a Doctor for Teenagers. Attempted Rape Is Not a Normal Part of Teen Behavior; My Rapist Apologized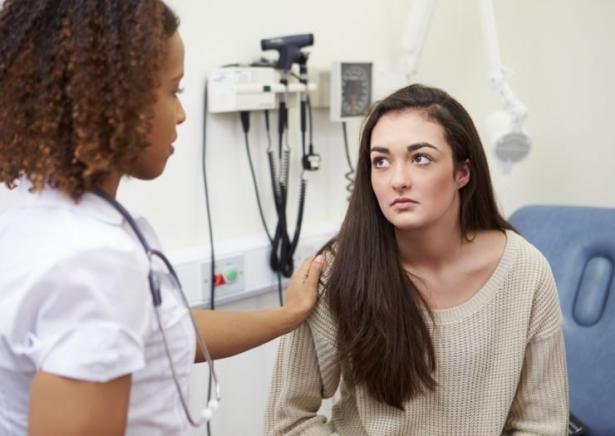 My teenage patients who survive attacks are like many teens who hesitate to talk about what they endured.,credit: Shutterstock // Rewire.news
I'm a Doctor for Teenagers. Attempted Rape Is Not a Normal Part of Teen Behavior; My Rapist Apologized
Attempted Rape Is Not a Normal Part of Teen Behavior
By Dr. Sanjeev K. Sriram; Deborah Copaken

September 21, 2018
Rewire.news
At age 15, Christine Blasey Ford was at a party where she says she was coerced and then confined to a bedroom by two drunk male teenagers, Brett Kavanaugh (then age 17) and Mark Judge. As Ford tells it, Kavanaugh pinned her to the bed, groping her and trying to remove her clothes while grinding his body on hers. When she screamed, Kavanaugh and Judge turned up the volume of the music in the room and Kavanaugh covered Ford's mouth with his hand. At some point, Judge jumped on the two of them, and when the three fell over, Ford managed to escape.
Christine Blasey Ford's story is one of sexual assault and attempted rape, not "boys being boys."
As a pediatrician, a parent, and a person, I know that sexual assault is not a normal part of adolescent behavior. It is never normal behavior to violate another person's body at any age under any circumstance. The normalization of sexual assault perpetuates rape culture and there are dangerous health consequences for victims, perpetrators, and for the public at large.
According to the American Academy of Pediatrics, more than one out of six teenage girls and one out of eight teenage boys experience unwanted sexual contact. Among female college students, 20 percent reported being sexually assaulted. Since sexual assault is often underreported, these statistics are likely just the tip of the iceberg. Only about half of high school students ever tell anyone about unwanted sexual contact and only 10 percent of sexual assaults are reported to authorities. My teenage patients who survive attacks are like many teens who hesitate to talk about what they endured. They feel ashamed. They have misplaced feelings of guilt for provoking the perpetrator. They are fearful of retaliation. For many adolescents, silence is a survival tactic after sexual assault.
Since Ford's allegations became public, pundits are reducing sexual violations to "boys being boys." This callous disregard reinforces obstacles to truthful conversations—including by encouraging survivors' silence. It also makes my work as a health-care provider extremely difficult. When patients are silenced after suffering sexual assault, they are less likely to seek treatment for sexually transmitted diseases, unwanted pregnancies, and psychological trauma. Sexual assault is toxic stress with severe short-term and long-term consequences for physical and mental health.
Normalizing sexual violence also impacts perpetrators, albeit in very different ways. Perpetrators of sexual assault are mostly (but not only) male. Boys and young men growing up in the toxicity of a "boys will be boys" culture cannot be complete people. It is dangerously confining to build strength around the ability to impose oneself upon others. Such a narrow paradigm of power makes it near impossible to confront one's own vulnerability, to demonstrate compassion effectively, or to hold yourself accountable. A 2017 study showed that boys in middle school begin to conform to toxic masculinity—and that for many of them, adopting those norms contributes to depression and poor academic performance.
The confines of "boys will be boys" says dating is meaningless if it does not lead to male sexual pleasure and release. Sex is nothing more than a transaction, a conquest, an entitlement. When sexual violations of others are just "youthful indiscretions," boys and teens will not take responsibility or express remorse for their actions. Consent is assumed rather than asked for because "boys being boys" can't have fun if they're inconvenienced with considerations about a partner's willingness. These boys and teens become men incapable of accountability, because systems of patriarchy never demand it.
These men implicitly and explicitly reinforce the rape culture that produced them. They are less likely to stop sexual harassment at their workplaces because they see inappropriate behavior as "fun and flirty." As school administrators or judges or other authority figures, men raised with toxic masculinity hesitate to punish rapists for "youthful indiscretions." But they are ruthless toward those rapists' victims, unflinchingly questioning their integrity, motives, memories, and worth.
As a teenager, Brett Kavanaugh allegedly attempted to violate a woman's body. He was never held responsible. He has expressed no remorse, because none was expected. Given that behavior and background, it is unsurprising that Kavanaugh tried so hard to stop a teenage immigrant from exercising autonomy over her own body when she wanted an abortion. It is unsurprising Kavanaugh saw nothing wrong with disabled patients undergoing medical procedures against their will. Kavanaugh (who allegedly attempted rape) was nominated by Trump (who appears to take pride in his sexual predatory behavior) to the Supreme Court in order to stop women from making health decisions for themselves. Republican senators and conservative political pundits are expressing doubt about the validity of Ford's account of sexual assault because they want a conservative Supreme Court to invalidate sexual health policies and anti-discrimination policies for millions of women.
We don't have to live like this. I refuse to be a helpless bystander. I ask my fellow Americans to join the dismantling of the "boys will be boys" culture. First, a time-sensitive request: Call your senators and demand they stop Brett Kavanaugh from joining the Supreme Court. Someone accused of sexual assault like Kavanaugh should not have any lifetime appointment in our judicial system. It sends a dangerous message to survivors like Ford: Your traumatic experiences mean nothing.
After you've made your calls to Congress, take a look around you. Dismantling rape culture requires much more than ending the careers of powerful men in the public eye. Everyone can contribute to better experiences of gender, equity, sex, power, and so much more. There is no prerequisite for action. You don't have to be a pediatrician with teenage patients. You don't need to be a parent to a daughter. Being a person is sufficient. This is our work in the #MeToo movement. Accountability is not just about taking famous wrong-doers to court. It's about identifying and stopping toxic masculinity at our kitchen tables. Sexual assault is preventable, but only when we do the work to change from "boys will be boys" to "boys—and everyone else—will practice equity and accountability."
[Dr. Sanjeev K. Sriram is the host of "Dr. America," an innovative podcast about public policy and health justice on We Act Radio. He also writes about connections between health policy, inequity, and social determinants of health. Dr. Sriram completed his medical degree and his pediatrics residency at UCLA, where he served as Chief Resident at the Department of Pediatrics. In June 2009, he earned his Masters in Public Health after completing the Commonwealth Fund Mongan Fellowship in Minority Health Policy at the Harvard School of Public Health. He currently practices general pediatrics in southeast Washington, DC.]
 
Rewire.News is a nonprofit daily online publication. We seek to foster public knowledge and enlightenment through high-quality evidence-based news, analysis, commentary, and investigative reporting on issues of sexual and reproductive health, rights, and justice. Our staff is comprised of professional editors and journalists, as well as multimedia, social media, communications, development, technology and business managers.
We believe journalism has an inherent role in promoting a healthy and just society. We therefore take seriously our responsibility to seek truth and report it; minimize harm to people and communities through accurate reporting; act independently; offer vigorous commentary, debate, and opinion based on fact and considered thinking; and be accountable and transparent to our readers.
Subscribe to Rewire here.
Support Rewire.News. We're a small non-profit, but we serve millions of readers. Support quality journalism to hold Trump accountable. Chip in whatever you can afford to Rewire.News today.
The Kavanaugh allegations led me to reach out to the man who had assaulted me decades before.
By Deborah Copaken
September 21, 2018
The Atlantic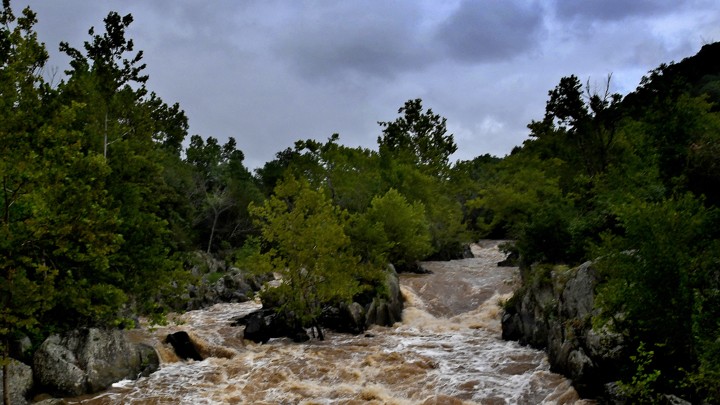 On Friday morning, President Donald Trump tweeted that he has "no doubt that, if the attack on Dr. Ford was as bad as she says, charges would have been immediately filed with local Law Enforcement Authorities by either her or her loving parents."
Let me tell you what life was like as a girl in Montgomery County, Maryland, in the early 1980s. I am a year older than Christine Blasey Ford and a year younger than Brett Kavanaugh. I grew up in Potomac, Maryland, a few miles from both Holton Arms, Ford's school, and Georgetown Prep, which Kavanaugh attended, but I went to my local public high school, Churchill. Never mind that any girl who was in high school in Potomac during that era knew, through the whisper network, not to go to a Georgetown Prep party alone. That was a given. What was also a given is that "date rape," as a term, was in its infancy. Most of us thought getting our bodies groped at a high-school party—or anywhere—was the unfortunate price we paid for having them, not something we would ever go to the police to report.
Even in junior high school, this was true. I have a vivid memory of my friend Marcia having her skirt ripped off her body in the middle of a bar mitzvah dance floor. It had snaps down the middle. I actually heard one boy say, as she was weeping in a corner, trying to refasten her skirt, "I mean, duh. If you're going to wear snaps on your skirt, what do you think will happen?" I made a mental note: Never wear snaps to a dance party.
Luckily, I survived high school without getting more than ickily groped now and then, but my luck ran out in college. I fell victim to a number of random assaults by strangers, including two robberies at gunpoint, all of which then became fodder for my senior thesis, but I wasn't actually date raped until the night before my graduation, in June of 1988. Or maybe it was May. I don't actually remember which month I graduated from college, because it was so long ago, but that does not negate what I do remember—both the rape itself, and what happened in its aftermath. I woke up, put on my cap and gown, and fetched my diploma to the notes of "Pomp and Circumstance" in front of my unsuspecting parents, just like everyone else in my class. Afterward, I posed for photos with my parents and smiled. Then, between our photo session and lunch, I excused myself to take care of what I said was an administrative issue and went straight to University Health Services to report the rape.
I was told by the intake psychologist that I had two choices: I could report the rape to the police; stay in the Boston area for several months, to deal with the trial; hire lawyers to help me through it with money I did not have; and put off beginning my life in Paris, where I'd planned to move for work, while awaiting my turn on the witness stand, where my prior sex life would be put on trial, more than the boy who raped me. Or I could stay silent.
At lunch that day, did I tell my loving parents that I'd been raped the night before? Of course not. That boy had already stolen a valuable piece of my soul. I was not going to allow him to steal my graduation day from us, too. I'd worked hard to reach that day. So had my parents. This was our day, not his.
In fact, I never actually told my parents to their faces. Instead, 13 years after the rape in question, I sent them the manuscript for my first memoir, in which I described the rape, for the first time, in detail, making sure to put an ocean between us while they read. I didn't want to see the pained expression on my dad's face or hear my mother crying until they'd had enough time to process it. Several notable critics of the book, after it was published, took it upon themselves either to blame me for my assaults or to ask if I was worried I'd get called a slut.
The fact that Ford did not call the police or tell her loving parents after she escaped this young man's scary clutches has no bearing on the truth of her story. Plus, let's keep in mind: She was 15 years old. She couldn't even drive herself home. That's one of the images that haunts me—young Chrissy Blasey walking out of that house and facing the rest of her post-traumatic life, on foot.
But there has been an upside to the Kavanaugh circus and Trump's presidency. For one, it has galvanized women and the men who love us. For another, like so many rape survivors in this country living through this particular moment in history, having to relive our assaults daily—even hourly—with every new allegation of rape, I have been so brought to my knees by this latest allegation that I, too, was inspired to speak out.
Directly. To my rapist.
I wrote him a letter, 30 years after the night in question, reminding him of what he'd done and how hard it has been to overcome.
And do you know what this man did, less than half an hour later? He called me on the phone and said, "Oh, Deb. Oh my god. I'm so sorry. I had no idea. I'm filled with shame."
We spoke for a long time, maybe 20 minutes. He had no recollection of raping me, just of the party where we'd met. He'd blacked out that night from excessive drinking and soon thereafter entered Alcoholics Anonymous. But that, he said, was no excuse. The fact that he'd done this to me and that I'd been living with the resulting trauma for 30 years was horrifying to him. He was so sorry, he said. He just kept repeating those words, "I'm so sorry," over and over.
Suddenly, 30 years of pain and grief fell out of me. I cried. And I cried. And I kept crying for the next several hours, as I prepared for Yom Kippur, the Jewish holiday of forgiveness. And then, suddenly, I was cleansed. Reborn. The trauma was gone. All because of a belated apology.
My rapist promised to pay it forward, this horrible thing he'd just learned about himself. I have no doubt, judging by the admirable life he's led, he will. And I will keep my promise to him never to reveal his name.
But you know what? If he were being confirmed for the Supreme Court; if his decision over what would happen to my daughter's body, should she become inadvertently pregnant, would tip the scales away from Roe; if one of the key aspects of his job as a judge would be to show and to have shown good judgment over the course of his life, you better believe that I, like Ford, would come forward and tell the committee. Even if it meant going into hiding, as she's had to do. Even if it meant getting death threats, as she's received.
The life of my daughter is at stake. Her bodily autonomy is at stake. As a mother who grew up being groped at house parties in the '80s, I want to make sure that whoever is passing judgment on the next generation has, at the very least, judgment to pass.
[Deborah Copaken is a contributing writer for The Atlantic. She is the author of The Red Book and Shutterbabe.]