Global Left Midweek - November 28, 2018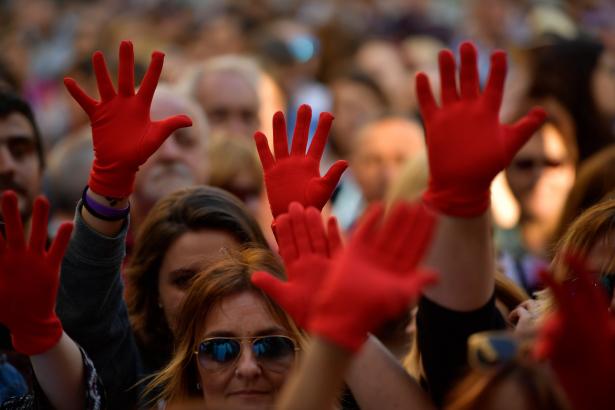 Spanish women wore red gloves while protesting at Plaza del Ayuntamiento square after three of five men were granted bail after being acquitted of gang rape in Pamplona, Alvaro Barrientos/Associated Press
Marching to End Violence Against Women
Raphael Minder, Yonette Joseph and Iliana Magra / New York Times

People around the world are commemorating the U.N.-designated International Day for the Elimination of Violence Against Women.
__________
The G20 and Argentina's Moment of Reckoning
Peoples Dispatch (New Delhi)
The protests against the gathering of global leaders provides an opportunity to develop political platforms that can mount a more sustained resistance to the neoliberal agenda.
__________
Thailand's New Left-Wing Political Parties: Rivals or Allies?
Kriangsak Teerakowitkajorn / New Mandala (Canberra)
Two new parties appear to represent the coming of hope, even for the impatient and the disillusioned—the Future Forward Party and the Commoners' Party. Both cater to distinctive constituencies. Together, they present a sort of contradictory complementarity much needed in Thai politics.
__________
Natives and Migrants, Locked In a Common Struggle Against Imperialism
Guido Viale / Il Manifesto Global (Rome)
A social conflict—or, if you will, a "class struggle"—has flared up on a planetary scale between those seeking to enter the citadels of prosperity (one which is largely behind us) and the powers-that-be that are trying to reject them—a conflict destined to dominate the course of this century.