Media Bits and Bytes - December 11, 2018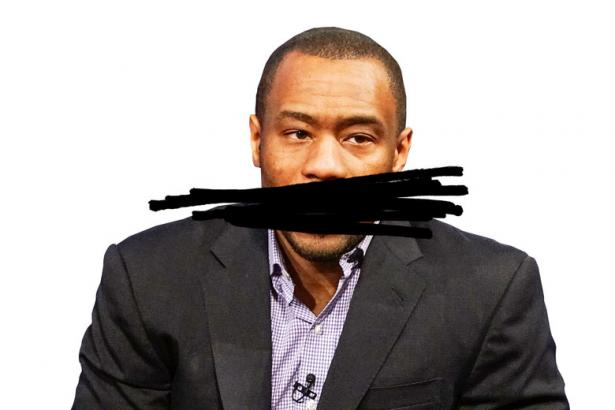 Marc Lamont Hill,Photo illustration by Slate. Photo by Bennett Raglin/Getty Images for BET Networks.
The Six Words That Got Marc Lamont Hill Fired From CNN
December 9, 2018
Al Jazeera
Hill's dismissal highlights how pro-Israel lobbying groups control the US discourse on Palestine and Israel.

Tech is an Opportunity for Labor
By Laura Pennacchi
November 15,2018
Il Manifesto Global
New technologies contain strong cooperative tendencies, which give an impulse toward the establishment of production systems capable of self-design and self-regulation. Interconnectivity is an exceptional opportunity for workers to design alternative projects together.
Black Press: We Plead Our Own Cause
By Alexandria Neason
Fall 2018
Columbia Journalism Review
From its inception, the black press has been fighting. Fifty years after the American Revolution, free black people living in northern coastal cities, came to sense that their ongoing struggle for human rights and dignity would need a platform. Freedom's Journal, the first newspaper to be published solely by black people in America, debuted in New York City on March 16, 1827.
By Devin Coldewey
December 7, 2018
TechCrunch
AI-based tools have been deployed with little regard for potential ill effects or even documentation of good ones. Untested, undocumented AI systems are being put to work in places where they can deeply affect thousands or millions of people.
It's the End of News As We Know It
By Monika Bauerlein and Clara Jeffery
December 4, 2018
Mother Jones
Right-wing propaganda is still doing great. Journalism, not so much.
By Reed Richardson
December 7, 2018
FAIR
WaPo rates Ocasio-Cortez alongside Trump's biggest lies.
By
Paul Farhi
December 9
, 2018
Washington Post
Resentment among temps about their status has boiled beneath the surface at NPR for years, but the tensions have begun to bubble up over the past several months.