Global Left Midweek - May 15, 2019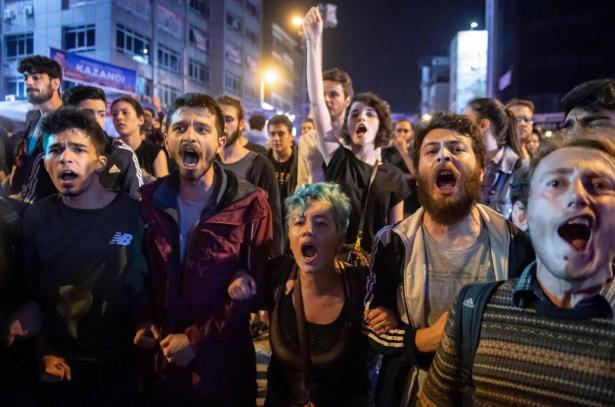 Istanbul, Il Manifesto Global
Africa: Talking About Revolution
Tin Hinane El Kadi, Lee Wengraf, Heike Becker, Magdi El Gizouli / Review of African Political Economy (London)
Algeria and Sudan are confronted by a challenge: are the movements pacified in the interests of the local and global ruling classes or do the revolutionary movements successfully take-on and overturn these deep-rooted and brutal states. 
__________
A Green New Deal for Europe
Pablo Castaño Tierno / Jacobin (New York)
Europe's rising far right want to make the EU elections a vote on defending national identity. For the socialist left, the elections are about defending the planet itself.
__________
India: Secularism and the Election
Varghese K. George / The Hindu (Mumbai)
Begusarai, in the Gangetic plains of Bihar, has long been a stronghold of the Communist Party of India (CPI). Kanhaiya Kumar, the firebrand young leader and former president of Jawaharlal Nehru University Students Union, is the CPI candidate from the Begusarai Lok Sabha constituency. If Prime Minister Modi personifies the march of Hindutva in India, Mr. Kumar personifies the resistance to it. 
__________
Istanbul: Opposition Unites
Chiara Cruciati / Il Manifesto Global (Rome)
After an elections body nullified the results of March 31 administrative elections, the reaction in Istanbul was immediate. Protesters stormed the streets and social media as Erdogan tries to claw back the city he lost.
__________
"Dear Extinction Rebellion..."
Wretched of the Earth collective / Red Pepper (London)
This letter was collaboratively written with dozens of aligned groups. As the weeks of action called by Extinction Rebellion were coming to an end, our groups came together to reflect on the narrative, strategies, tactics and demands of a reinvigorated climate movement in the UK. 
__________
Cuba Says Maduro Must Be at Negotiating Table to Fix Venezuela
Stephen Wicary and Jose Enrique Arrioja / Bloomberg (New York)
The Lima Group of nations sought to enlist the communist-run Caribbean island in brokering a solution to the standoff last week after opposition leader Juan Guaido's attempt to overthrow the embattled president failed. 
__________
Lessons from Spain for the Left
Conn Hallinan / Foreign Policy in Focus (Washington)
The old days of campaigning on left social democracy and ruling with careful centrism are over.