Friday Nite Videos | July 19, 2019
To view an video, click an image below,
AOC Grills Trump Official on Secret Border Patrol Facebook Group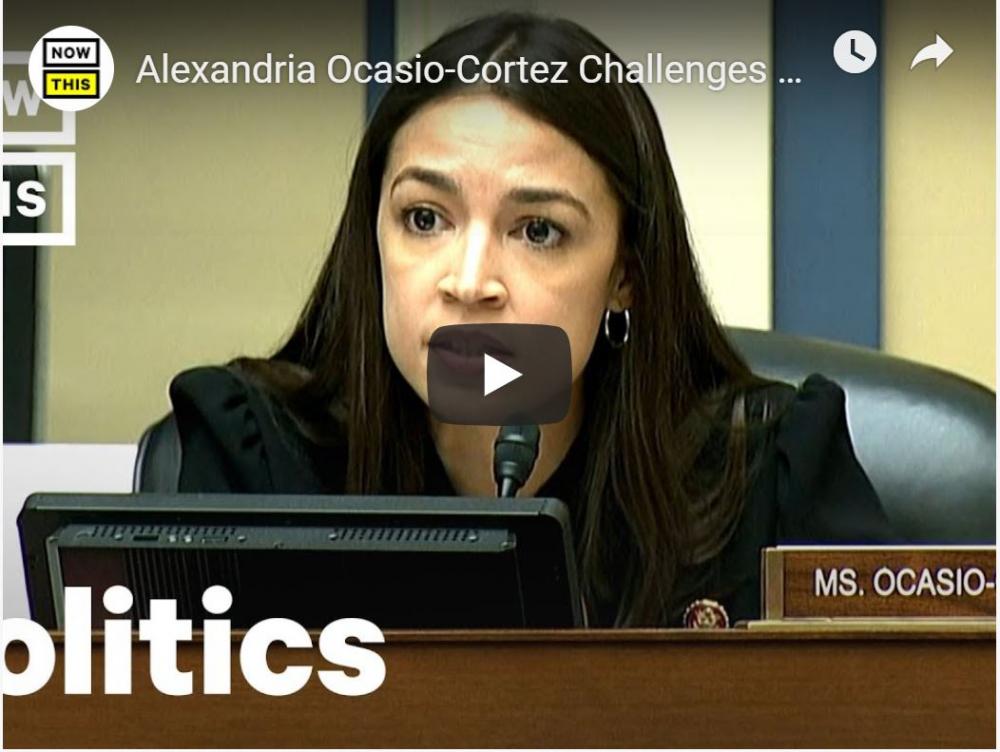 'You don't think that having 10,000 officers in a violent, racist group sharing rape memes of members of Congress points to any concern?' — Rep. Alexandria Ocasio-Cortez (AOC) pressed the DHS sec after he denied a culture of dehumanization within Border Patrol.
COVFEFE - Grounds for Impeachment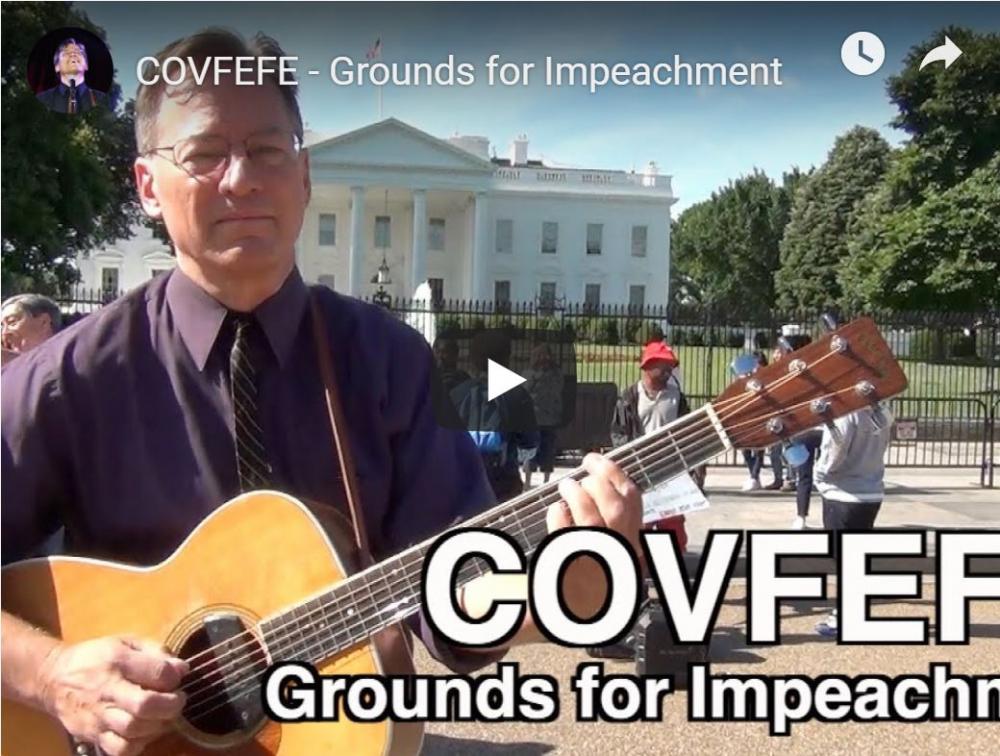 In preparation for Mueller testimony before Congress, we present Roy Zimmerman's explanation of the real meaning of the mysterious Covfefe tweet
Trump Lies About Racist Rally Chant: A Closer Look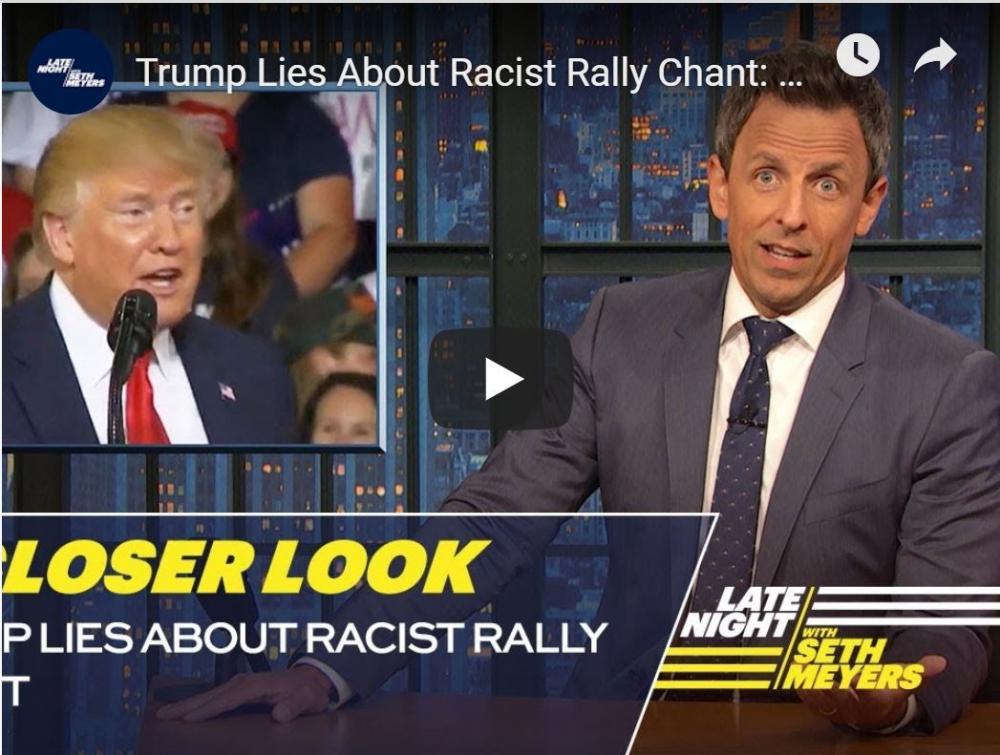 Seth takes a closer look at the president lying about his reaction to a racist chant at one of his rallies

Supporters Greet Ilhan Omar as She Arrives in Home State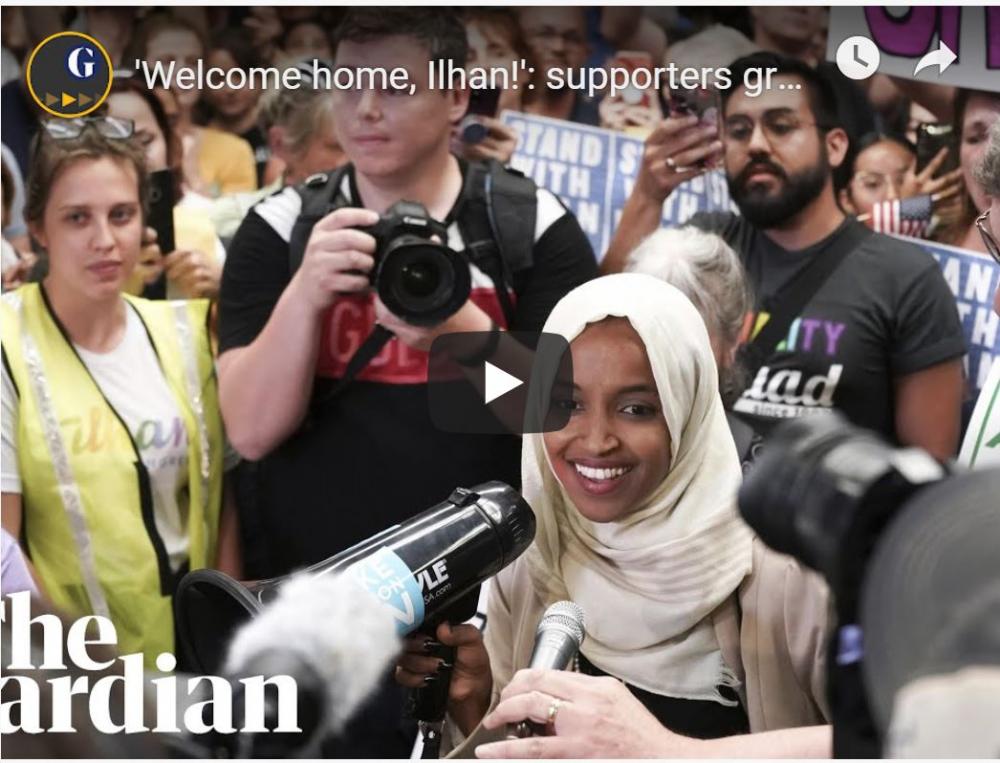 Representative Ilhan Omar is welcomed with cheers and support as she returns to Minnesota on Thursday after days of inflammatory attacks by Donald Trump
The Dark Side of the Moon Mission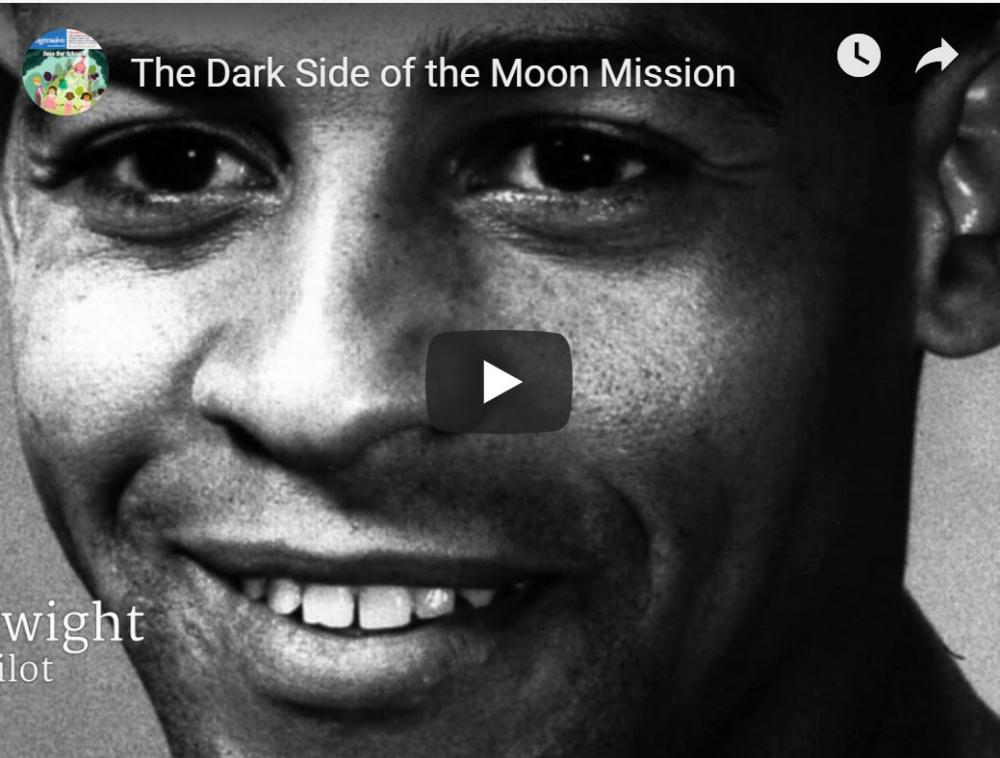 "For that kind of money," Kurt Vonnegut cracked on the CBS Evening News about the Apollo 11 moon landing, "the least NASA can do is discover God." At the time of the mission, civil rights activists, anti-Vietnam War protesters and even top scientists were skeptical of its purpose and doubtful of its value. Contributions of women and black people like test pilot Ed Dwight were diminished and buried for years. Nostalgia lends itself to glossing over the protest and unrest of the time.