Hundreds of Chileans Blinded by Police Since Protests Began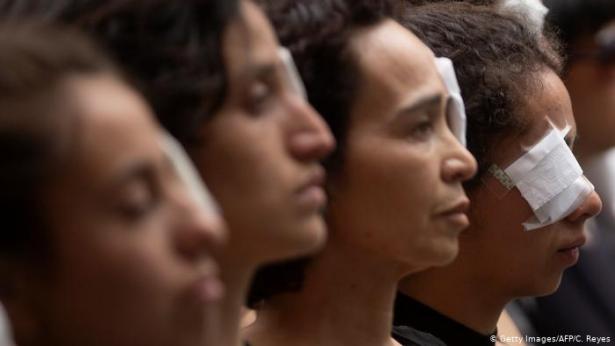 Getty Images/AFP/C.Reyes // DW.com,
The principle medical organization in Chile announced Thursday that well over 200 people have lost their sight, either partially or completely, due to being shot by pellets fired by state security agents during protests in the South American country.
Of those, at least 50 people will require prosthetic eyes said Dr. Patricio Meza, vice president of the Medical College of Chile. "This means that the patient doesn't only lose their vision, but they lose their actual eye."
Read more: Chile: protests continue as currency takes a hit

Additional statistics from the medical body showed that the average age of victims is 30. In a large majority of the cases, the wound is caused by the impact of a lead or rubber projectile on their eyes, the Medical College confirmed.
"We are facing a real health crisis, a health emergency given that in such few days, in three weeks, we have had the highest number of cases involving serious ocular complications due to shots in the eye," Meza added.
The police "are firing at 90 degrees, which is to say, directly at the face," said Meza.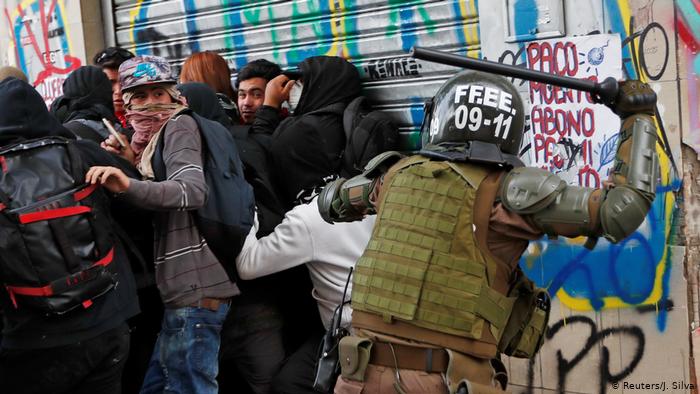 Referendum on constitution
More than 20 people have been killed and 2,500 injured since the protests began on October 18 in what started out as a student protest over an increase in subway fares.
However, it has since evolved into a much larger and broader movement, with a lengthy list of demands that are related to the ever-widening financial disparity between rich and less well-off Chileans. Citizens are calling for reforms to health care, education, the pension system, and the country's constitution.
Lawmakers in the National Congress on Thursday approved a pathway for a new constitution to replace the current charter enacted by the former military junta of Augusto Pinochet in 1980.
A referendum will be held in April on whether to proceed and voters will decide how the new constitution should be drafted.