Dispatches From the Culture Wars - November 26, 2019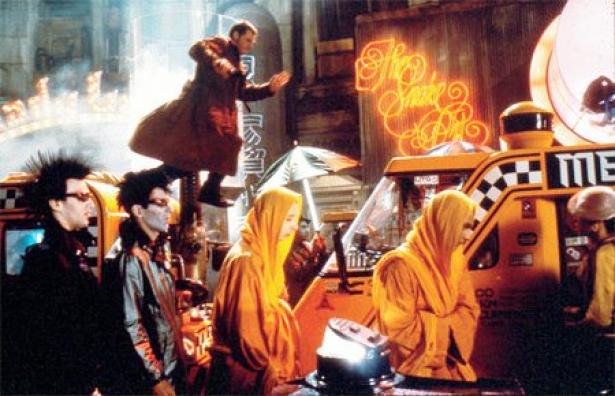 Blade Runner, 1982,Warner Bros.
Catching Up to The Blade Runner
By Sadaf Ahsan
November 19, 2019
National Post

While we don't have flying cars or robots who blend in so well among us we can't identify them, the film did get it right in a few other key areas.
By Ryu Spaeth
November 25, 2019
The New Republic
Why Meghan Daum, Bret Easton Ellis, and Wesley Yang reject social justice movements on the left.
By Brendan O'Connor
November 19, 2019
The Baffler
The Center for Immigration Studies has been cited more and more frequently in establishment liberal media since Donald Trump took office, providing pseudo-empirical, social scientific-sounding justifications for the administration's anti-immigration turns.
By María José Carmona
November 19, 2019
Equal Times
Safe sanitation for all: the least glamorous part of the battle against poverty.
Anti-Abortion Lawmakers Go Rabid
By Casey Quinlan
November 25, 2019
Equal Times
Bold language from anti-abortion lawmakers and advocates is on the rise. Now they admit that extreme abortion restrictions are designed to challenge the constitutionality of abortion codified under Roe.
NYC Students Demand Desegregation
By Meghan Gallagher
November 18, 2019
The 74
Organizers said the action marked the launch of a new and ongoing campaign that would be orchestrated under the banner "Education Unscreened," voicing demands for an end to school segregation in America's largest school district.
ICE Takes Aim at Black Sheriffs
By Jeffrey C. Bilman
November 21, 2019
Indy Week
Immigrations and Customs Enforcement has created a website to shame newly elected North Carolina sheriffs who have declined to imprison people without a warrant on ICE's say-so. All of whom are black.
By Om Marathe
November 21, 2019
The Indian Express
'Bella Ciao' is being sung at rallies in Italy, and was heard during the anti-Brexit protests in the UK, the pro-independence demonstrations by Catalan activists in Spain, and the Yellow Vests movement in France.