labor
"The Million Dollar Organizer: 365 Tips for Professional Union Organizers", 2019 Bob Oedy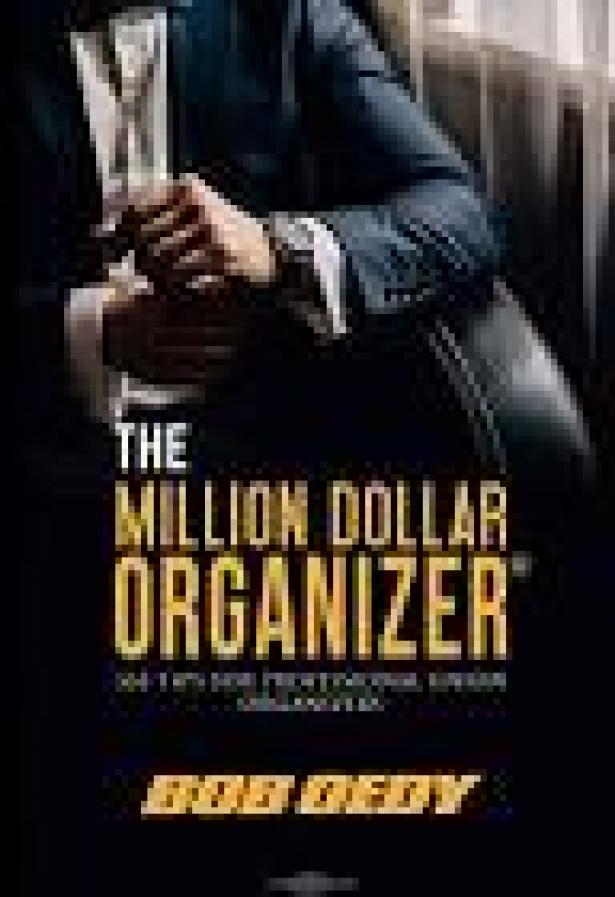 , The Standbury Forum
My son Nelson turned out as an International Brotherhood of Electrical Workers (IBEW) journey electrician in June of 2018. I was inspired by his graduation at which 44 apprentices were advanced to journey status. The majority of his flight were women and people of color. Not your daddy's lily white all male cohort of thirty years ago. Progress indeed. I also was heartened that in 2016 when Bernie Sanders ran for President, the largest number of locals of any national union that endorsed him and supported him came out of the IBEW: 25 locals to be exact!
Since 2016 I have been conducting classes for the Building Trades Academy out of Michigan State University. My colleague Glenn Perusek and I teach basic organizing skills to mostly newly minted building trades organizers. Several of our students have been impressive young organizers from the ranks of the IBEW. When I saw a book on line called Bigger Labor: A Crash Course for Construction Union Organizers by Bob Oedy I ordered it and read it. I am always intrigued to share the art and craft of organizing with women and men in the field. I am particularly interested to read books about organizing in the construction industry because my own 45 years of experience is in organizing in industrial settings. I reached out to Oedy who comes out of IBEW 11, the big Los Angeles construction local.  We had lunch at the historic Original Pantry restaurant in downtown LA.
Oedy is an impressive, personable guy with all the people skills that go with a successful organizer. In his life away from the labor trenches he is a punk rock musician. I liked Bigger Labor but Bob encouraged me to read his latest work, Million Dollar Organizer.  The title and the cover, which pictures the watch-bejeweled sleeves of a very well dressed cuff linked man sitting in a posh leather chair, put me off. Whoa, I thought! Is this a manual for business unionism? A million dollar organizer and 365 tips, kind of hokey, no? Definitely not! The million dollars refers to a unionized worker's cumulative earnings over the long haul and the 365 tips are an amazing assemblage of guidance for organizers. How anyone could come up with one tip on organizing for every day of the year amazes me. It also makes me wonder does Oedy have 365 more?

Nevertheless the great quantity of tips makes for some strange juxtapositions. Tip #283 gives instructions for the affiliation of employee associations and is followed by tip #284, which instructs an organizer on healthy eating habits. And then #285 instructs the organizer on how to master speaking tone in oral delivery. Harry Bridges, the legendary leader of my old union, the ILWU, is quoted on always trusting the rank and file, and Oedy translates that into Tip #237 "Make People Feel Important." I learned several new terms including the word "koozie" which is an insulator for beverages! There are tips that advise organizers on personal conduct and avoiding burnout. The mechanics of the organizing process and NLRB regulations are precisely described. Record keeping, information gathering and banner making are all spelled out in great detail. This is not the kind of grand advice that one finds in Jacobin or other left labor and political journals. These are tips for the trenches but they are not without vision and heart.  Tip #365 is "Pray for Guidance." Oedy is a deeply religious man in the best sense of the word: He finishes the volume with these words: "Even if you are not religious at all, it's easy to find inspiration in the knowledge that your life's work will benefit your community and make the world a better place for future generations." Combining detailed guidance with spiritual passion is a unique achievement.
Another resource for organizers that combines big picture with practical tips is of course The Troublemakers Handbook published by Labor Notes, the monthly journal that has been promoting rank and file organizing for almost forty years. Oedy gets deep into the practical weeds of the construction industry and his book is an invaluable companion for any organizer – veteran or novitiate.
When I lunched with Bob at the Pantry in September, I acknowledged his work, and then I asked him what his view was on the big strategic challenges facing the construction union trades. I cited the decrease of unionized workers from 60-70% of the construction market in the 1960's to 13% today, and the horrifying fact that even in Manhattan the trades are only at 35% of the workforce in high rise construction (over 35 stories). Oedy told me that his work was not intended to address that macro issue and that he too was frustrated that there was not a master plan to deal with those precipitous declines in union power.  He described the aborted attempt to organize the giant non-union electrical contractor, Helix. He too is anxious to see that big picture strategic discussion happen. Maybe we can impose on Brother Bob Oedy to make his next book a vision volume for mass organizing in the building trades? Meanwhile every organizer can benefit from his 365 tips. Order up "Million Dollar Organizer" .
Peter Olney is retired Organizing Director of the ILWU. He has been a labor organizer for 40 years in Massachusetts and California. He has worked for multiple unions before landing at the ILWU in 1997. For three years he was the Associate Director of the Institute for Labor and Employment at the University of California.