Dispatches From the Culture Wars - January 7, 2020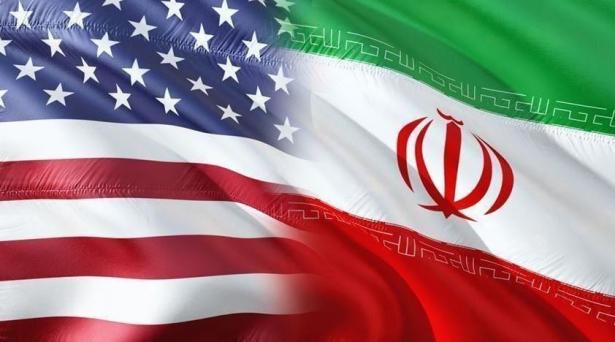 Kenya Tribune
World War III? Here's What We Know
By Louis Staples
January 4, 2020
The Independent
Is the world really heading for another huge war? Tensions between the US and Iran have been brewing for years. But the election of president Trump has seen a sharp escalation of both rhetoric and actions from both sides.

January 6, 2020
Times Colonist
North American residents of Iranian descent and their advocates were sounding the racial-profiling alarm Monday after scores of them were subjected to intensive questioning and long delays while trying to cross the Canada-U.S. border over the weekend.
By Alexander C. Kaufman
January 5, 2020
Huffpost
The intellectual godmother of the Green New Deal movement laid out what, exactly, such a plan must entail to be successful.
Christianity Today and Trump's Evangelical Base
By Simon Lewis and Heather Timmons
December 29, 2019
Reuters
Coziness with the Republican president is exacerbating a long-term crisis facing white evangelicalism, some Christians say - it is being abandoned by younger generations.
The Confederate Monument Battle
By Benjamin Barber
December 19, 2019
Facing South
Communities across the South are engaged in efforts to confront the violent history of Confederate and other racist symbols and remove them from public spaces.
Rightist Babbler Talks to Teens
By Nellie Bowles
January 4, 2020
New York Times
Dennis Prager believes teenagers are more open to conservative ideas than millennials. With PragerU, he's making a play to get around their professors.
Role-Playing the Green New Deal in Action
By Gavin Aronsen
December 19, 2019
In These Times
Instead of wizards and clerics, Iowans are envisioning roles like community planners and memory stewards, in an environmentally and economically just society.
India Writers on Their Citizenship Crisis
January 3, 2020
The Baffler
Soumya Shankar offers an overview of prime minister Narendra Modi's Islamophobic policies and the civilian resistance to them; Assam-based journalist Makepeace Sitlhou reports from northeastern India, where a longstanding immigration dispute has perhaps unwittingly laid the groundwork for the BJP's nationwide abuses; scholar Mohsin Alam Bhat reflects on the legality of the Modi administration's policies and the nation's constitutional principles; and finally, Furquan Ameen Siddiqui presents a harrowing account of a Muslim community under attack.
How to Help Bushfire Victims in Oz
By De Elizabeth
January 4, 2020
Teen Vogue
Australia is currently facing the worst bushfires in its history. Learn about what you can do to help, as well as how to continue to fight the global climate crisis every day.