Global Left Midweek - January 22, 2020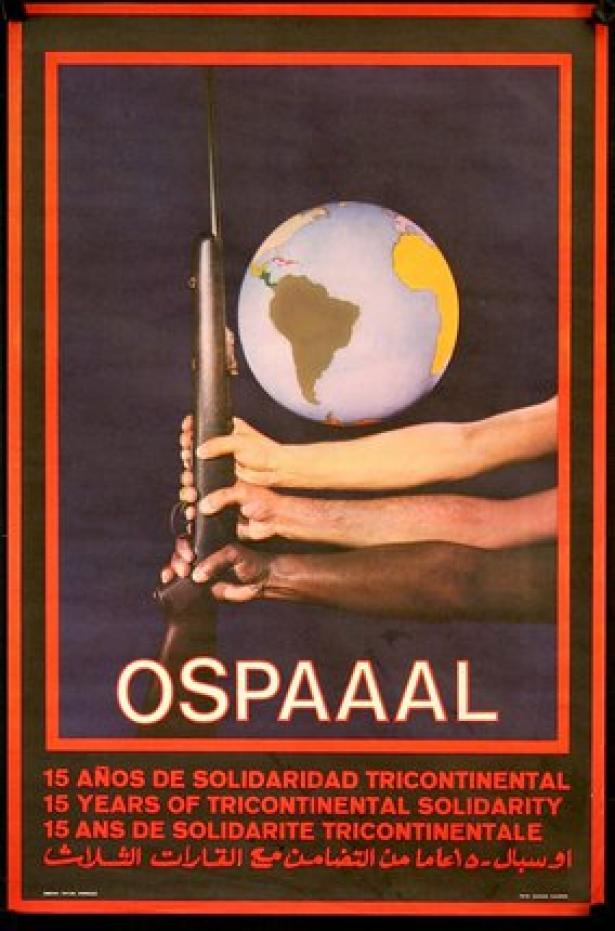 __________
¡Hasta Siempre, OSPAAAL!
Fernando Camacho Padilla and Eugenia Palieraki / NACLA Report (New York)
Closing its doors after over half a century of promoting internationalism from Havana, the Organization in Solidarity with the Peoples of Africa, Asia, and Latin America leaves a historical and artistic record of unprecedented Third World solidarity.

__________
Israel: The Zionist Left's Dilemma
The implosion of the Zionist left has caused many to recognize the necessity of Jewish-Arab partnership. But that partnership will require Israeli Jews to shed their privileges and allow Palestinians to take the lead.
__________
Momentum in Manchester, UK
Andrea Sandor / Red Pepper (UK)
Manchester Momentum has successfully mobilised political engagement through its community-focused cultural strategy. Its ethos is here to stay.
__________
Women Take the Lead in India's Citizenship Fight
Sangbida Lahiri / The Wire (New Delhi)
India is seeing, for the first time, a sustained countrywide movement led by women. No group stands to lose as much as women do if the CAA-NRC are implemented. The Indian woman knows that, and knowledge guides her in the protests.
__________
Australians Respond to Bushfire Crisis
Rjurik Davidson / Jacobin (New York)
On January 10, tens of thousands took to the streets around Australia to voice their indignation at Scott Morrison's desultory handling of the bushfires crisis. How to channel this rage into a transformative agenda is the challenge we now face.
__________
Zambian Socialists Make Their Stand
Pavan Kulkarni / Peoples Dispatch (New Delhi)
Thousands of supporters of Dr. Fred M'membe, presidential candidate of newly-founded Socialist Party of Zambia, flocked to his rally in Zambia's capital Lusaka January 10. It is time, he urged, to break out of "capitalist degeneration" and struggle for "with a clear and radical socialist vision [and] program for Zambia."
__________
Movement Building in Singapore
Kirsten Han and Joy Ho / New Naratif (Singapore)
The history of Singapore's annual LGBT rights rally Pink Dot, the questions its successes and failures throw up about advocacy and activist strategies in a difficult political landscape, and the limitations of Singapore's civil society activities.
__________
Independent Unions in Albania
Edlira Xhafa / Global Labour Column
2019 marked a historical breakthrough for the labour movement in Albania with the establishment of democratic and independent trade unions in call centers, universities and mines. The emergence of these new trade unions, however, is by no means spontaneous. 
__________
Stanislav Markelov: The Legacy of a Russian Activist
Thomas Rowley and Giuliano Vivaldi  / LeftEast (Bucharest)
Eleven years on, 19 January is an important date for left-wing groups in Russia and Ukraine. Activists hold marches in memory of slain anti-fascist lawyer Markelov and dozens of other people who have fallen victim to Neo-Nazi terror. It is one of the rare occasions where, particularly in Moscow, a whole range of groups — leftists, LGBT+, anti-racism campaigners, liberals, human rights activists, independent trade unionists, anarchists — come together to fill the streets with anti-militarist, anti-racist and anti-capitalist slogans.