Media Bits and Bytes - January 28, 2020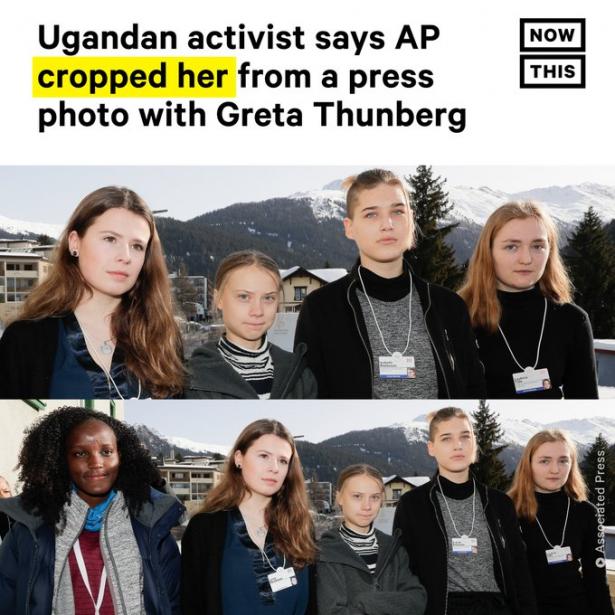 ,
The White House vs NPR
By Peter Wade
January 26, 2020
Rolling Stone
During all three years of his presidency, Trump has submitted budgets that would eliminate federal funding for public broadcasting, which includes NPR.
By Alison Durkee
January 28, 2020
Vanity Fair
The State Department removed her from the press pool for an upcoming trip to the United Kingdom, Ukraine, Belarus, Kazakhstan, and Uzbekistan.
How Mary Louise Kelly Turned the Tables on Pompeo
By Stephanie Sarkis
January 25, 2020
Forbes
Even if you aren't a journalist, Kelly shows how to handle manipulative people, regardless of where you encounter them.
The Case for Digital Public Infrastructure
By Ethan Zuckerman
January 17, 2020
Knight First Amendment Institute
Our responses to the challenges of the contemporary media ecosystem are marked by failures of imagination. So long as we are wedded to the idea that a few large companies will set the rules for speech and discussion online, we will constrain the solution space of possible interventions. 
Amazon Workers Speak Out on Climate
By Brian Kahn
January 26, 2020
Gizmodo
350 employees took to Amazon Employees for Climate Justice's (AECJ) Medium page to lay out why Amazon should beef up its climate plan. It was an "I am Spartacus" moment.
By Sarah Jaffe
February/March 2020
Bookforum
The real threat to jobs comes from neither machines nor migrants but management.
By Mathew Ingram
January 22, 2020
Columbia Journalism Review
Brazilian prosecutors charged the Intercept writer with aiding a criminal conspiracy. Brazil's attack on Greenwald mirrors the US case against Assange.
By Cory Doctorow
January 21, 2020
Electronic Frontier Foundation
A system that is often promoted as protecting the interests of artists has increasingly sidelined creators' interests even as big media companies merge with one another, and with other kinds of companies (like ISPs) to form vertical monopolies that lock up the production, distribution and commercialization of creative work.
A Ugandan woman was cropped out of a group photo of climate activists - all European.
Sanders, Media, and Anti-Semitism
By Ari Paul
December 12, 2019
Jacobin
The mainstream press loves attacking Bernie Sanders for either being too Jewish or not Jewish enough. It's a cynical ploy to undermine his forthrightly left-wing campaign.
By Emma Grey Ellis
January 24, 2020
Wired
Country star Dolly Parton's "LinkedIn, Facebook, Instagram, Tinder" post speaks to people's desire to be what any platform needs them to be.