Friday Nite Videos | June 19, 2020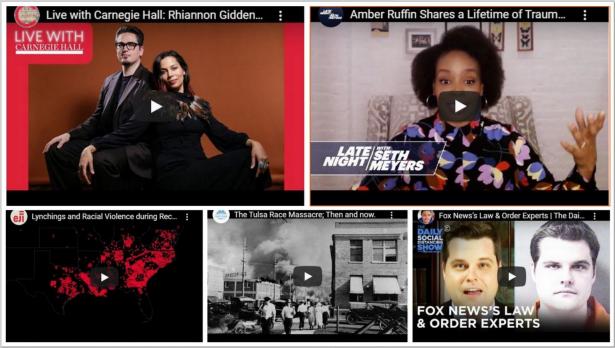 To view an video, click an image below,
Amber Ruffin Shares a Lifetime of Traumatic Run-Ins With Police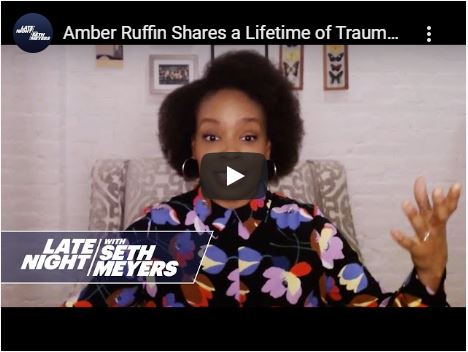 For a week, Seth Meyers turned the start of his show over to Amber Ruffin, who shares some of her encounters with the police.
Live With Carnegie Hall: Rhiannon Giddens with Francesco Turrisi


Rhiannon Giddens and Francesco Turrisi restore minstrelsy to its global context through the journeys of the banjo and the tambourine, and in tracing those journeys show what there is to reproach versus celebrate in the birth of American music
Fox News's Law & Order Experts


Nobody understands law & order better than these Fox News crime experts. #DailyShow #TrevorNoah #FoxNews

Lynchings and Racial Violence During Reconstruction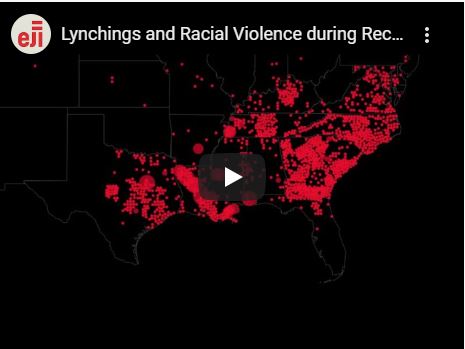 EJI's Reconstruction in America report (http://eji.org/reconstruction) documents nearly 2,000 more confirmed racial terror lynchings of Black people in America than previously detailed during 1865-1877. The legacy of lynching is evident in racially motivated violence that continues today. Read more.
The Tulsa Race Massacre: Then and Now.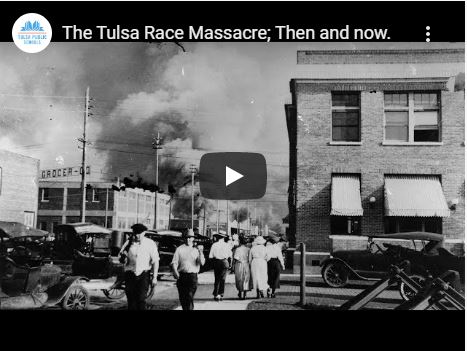 While much has changed, it's not enough. Be a part of a better tomorrow. WATCH, LEARN, & SHARE