Friday Nite Videos | November 20, 2020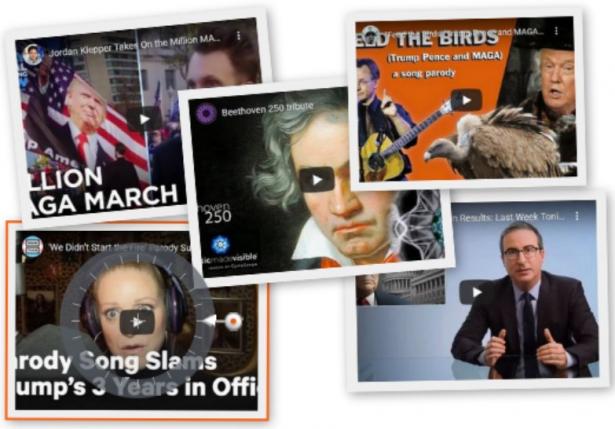 To view an video, click an image below,
Trump & Election Results | John Oliver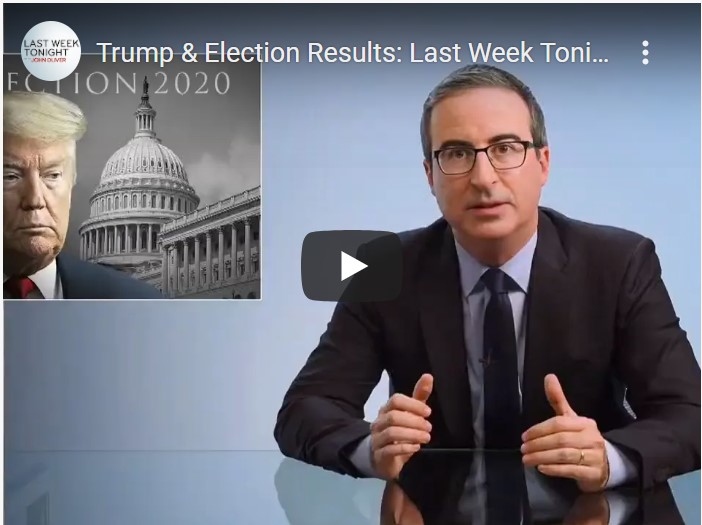 A week after Joe Biden's win in the US presidential election, John Oliver discusses Donald Trump's various attempts to overturn the results, why his claims don't hold water, and the consequences of indulging him.
'We Didn't Start the Fire' | The Trump Presidency in 3 Minutes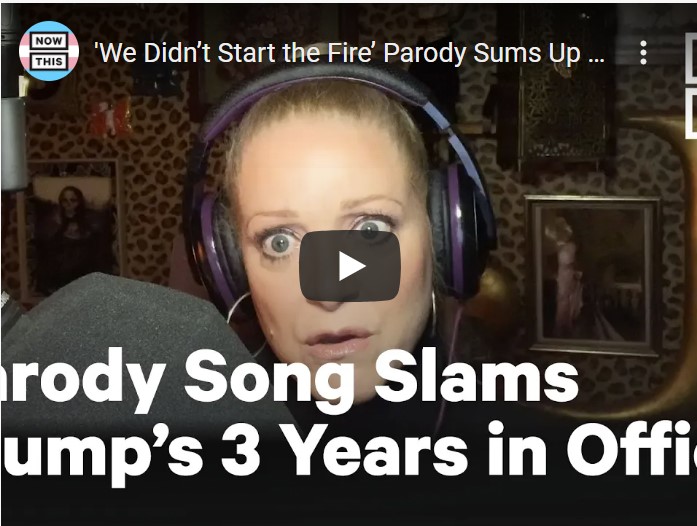 PATHOLOGICAL LIAR: 'He's not learning, now the Earth is burning' — This parody of 'We Didn't Start the Fire' sums up the whole Trump presidency in 3 minutes.
Jordan Klepper Takes On the Million MAGA March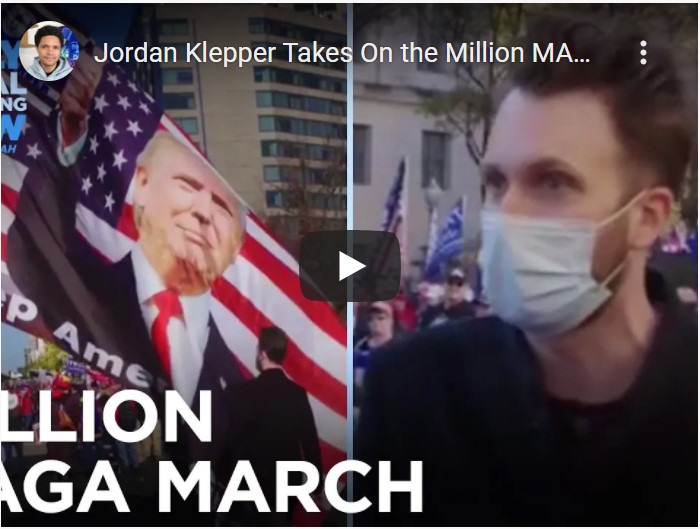 Somewhere in an alternate reality, Donald Trump won the 2020 election. Jordan Klepper hits up the Million MAGA March to talk to the folks who won't let that achievement go uncelebrated. #DailyShow #JordanKlepper #MillionMAGAMarch

Beethoven 250 Tribute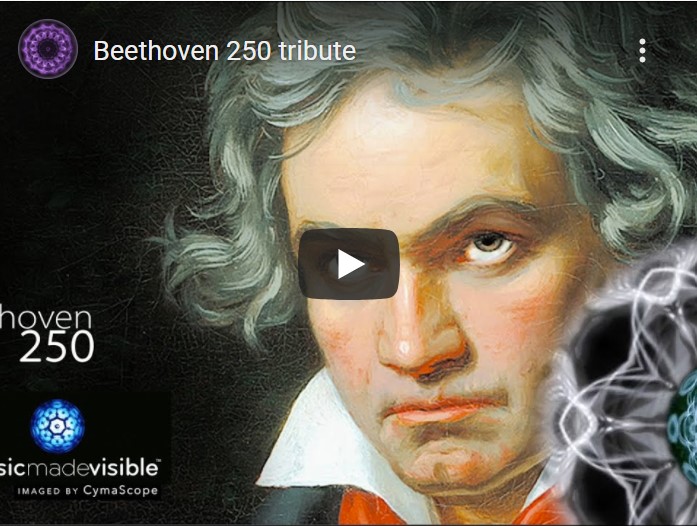 In honor of Beethoven's 250th anniversary, the complex and beautiful cymatic geometry embedded in Beethoven's gorgeous melody are revealed. The imagery is the actual geometry of music imprinted onto pure water and is not computer generated.
Feed the Birds (Trump Pence and MAGA) | Roy Zimmerman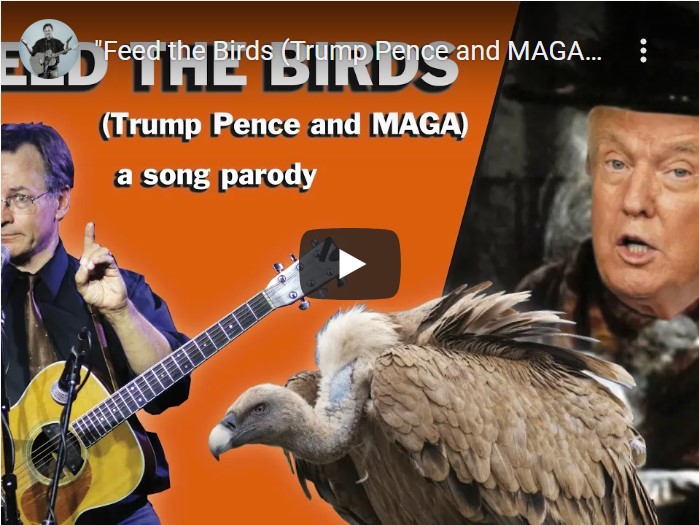 "Feed the Birds" words and music by Richard M. Sherman & Robert B. Sherman parody lyrics by Roy Zimmerman and Melanie Harby