Tidbits - Jan. 7, 2021 - Reader Comments: Day Like No Other; Police Enabled Far-Right Mob; Trump Incited Sedition, Must Be Removed; Major Papers Call For Impeachment; Georgia Runoff; Palestine; Guantánamo Bay; Rev. James Lawson; Nuclear Ban Treaty; more..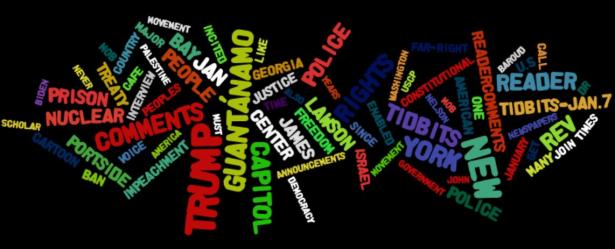 Tidbits - Reader Comments, Resources, Announcements, AND cartoons - Jan. 7, 2021,Portside
Announcements:
I think we need to stay focused on the politics of what happened yesterday more than the tactic.
I myself have participated in demonstrations and sit-downs in the Capitol Building and may in the future, because we rarely win things without protest.

But when I've done it, the police arrested us. They didn't help us into the building. And the times when they knew we were coming, they barricaded the place and covered the city with police and guns and even some military.
The protests I've been in were demanding expanding democracy; to make it inclusive and fair. Those who stormed the Capitol yesterday tore down the US flag to replace it with Trump flags. They carried Confederate flags. They are supporting a leader who has actively worked to restrict democracy and a return to full and open apartheid.
Elections in this country have never been "free and fair."
The political system we have has never been truly representative. We don't have one person/one vote.
The police are on the side of white supremacy.
Democracy will not be restored because the electoral college certified Biden's win, because the US has never been a true democracy.
Stephanie Luce
 
Re: The Police Enabled the Far-Right Mob That Violently Stormed the Capitol Building
 
The far-right mob that took over the Capitol never would have gotten in if the federal police hadn't allowed them to storm in. The simple fact is that left-wing protesters get treated with brutality, while right-wing protesters get coddled.
George Lessard
Posted on Portside's Facebook page
     =====
This was definitely an inside job. I have dealt with Capitol police twice, and they are nothing but White punks with guns. (FYI, I'm White.)
Chris Oberlin
Posted on Portside's Facebook page
     =====
Was there any complication between capitoilet police, national guard, DC police with fascist mob? I sure do. If they had been BLM protesters, of some kind of middle left movement, they wouldn't have made it two blocks from the capitol and they'd still be police kicking, throwing gas and scratching heads. There's white privilege, but it goes beyond that.
Alberto Márquez Solá
Posted on Portside's Facebook page
     =====
Yes, there were accomplices
Yelitza Mercado
Posted on Portside's Facebook page
     =====
Why are people surprised?
Phyllis Aldrich
Posted on Portside's Facebook page
Media pundits are castigating Capitol Police (USCP) for being "unprepared." I call BS. With all the warning they had, if they were "unprepared" it's because someone high up in their command structure wanted it so. We need to reject the characterization of USCP as "unprepared" and instead speak of "complicity" and "enabling" in the lynching of democracy.
We of the Freedom Movement know first-hand about white racist mobs. In every single case of large (100+) white-supremacist mob violence, the police and government officials were complicit in enabling and in many cases mobilizing the mob. New Orleans school integration. Authurine Lucy in Tuscaloosa. Freedom Riders in Anniston, Birmingham, Montgomery. Meredith at 'Ole Miss. St. Augustine. Grenada MS. Chicago open-housing marches. Every time the cops enabled those mobs. The USCP is governed and controlled by Congress. We should demand that our MoC immediately terminate USCP Chief Steven Sund for complete failure to carry out his primary duty to protect Congress. And investigate to what degree Trumpites in USCP enabled a politically-motivated mob to invade and disable Congress.
Bruce Hartford
January 6, 2021
[From 1963-1967, Bruce Hartford was a Civil Rights Worker with CORE in California and then in Alabama and Mississippi on the staff of Dr. King's organization the SCLC. Later he was a student activist at San Francisco State College, then a freelance journalist covering the Vietnam War, and then an ILWU chief shop steward in the 1970s. He was a founding member and long-time officer of the National Writers Union in the '80s and '90s. Today he is webmaster of the Civil Rights Movement Archive, on the board of the SNCC Legacy Project, and a local leader of an Indivisible chapter. He is author of, "The March on Washington for Jobs and Freedom" (2012), "The Selma Voting Rights Struggle & the March to Montgomery" (2014), "Voting Rights in America -- Two Centuries of Struggle" (2018), and "'Troublemaker' Memories of the Freedom Movement" (2019).]
Re: Trump Incited Violence. Democrats Want Him Out Of Office. Now.
 
There is a 21 day period identified in the 25th amendment section 4...the current potus needs to have his authority blocked...the next 14 days could prove to be the darkest days of this nation since the civil war...this monster must be neutralized! He is a danger to all of us...invoke the clause, do whatever it takes, and let the courts sort it out...but get him blocked for the next 2 weeks.
Jake Clinton
Posted on Portside's Facebook page
     =====
True on many levels..
Charlie Waters
Posted on Portside's Facebook page
American Carnage  --  cartoon by Christ Britt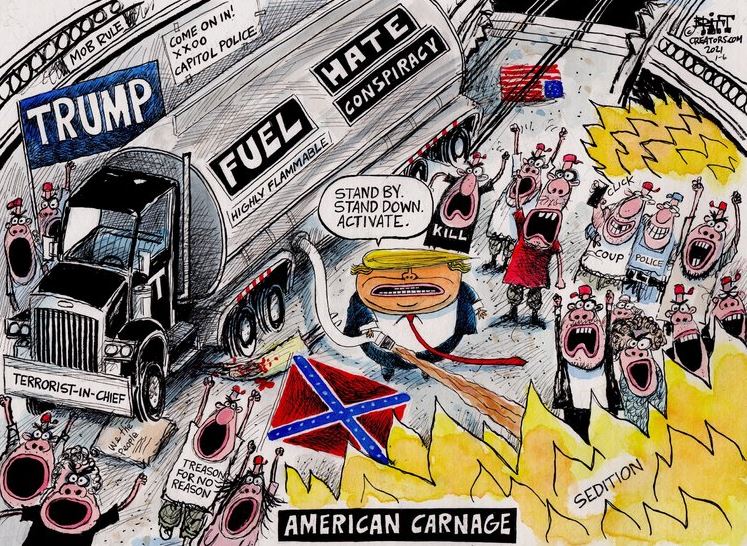 Chris Britt
January 6, 2021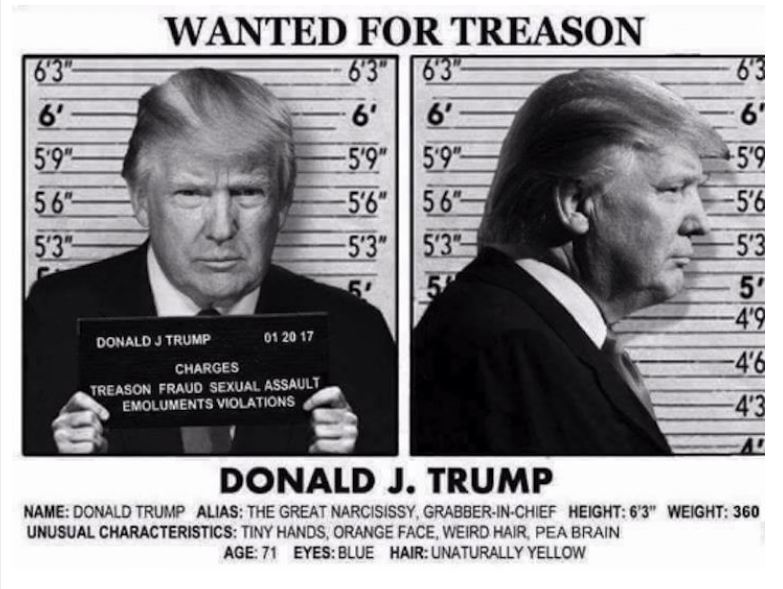 Major Newspapers Call For Impeachment, Removal Of Trump
 
By News & Guts
January 7, 2021
Newspapers from coast to coast were quick to condemn Donald Trump after his supporters attacked the Capitol.
'Co-Conspirators in Sedition': Here Are the Names of Every Republican Who Voted to Overturn Election Results
 
Jake Johnson
January 7, 2021
Common Dreams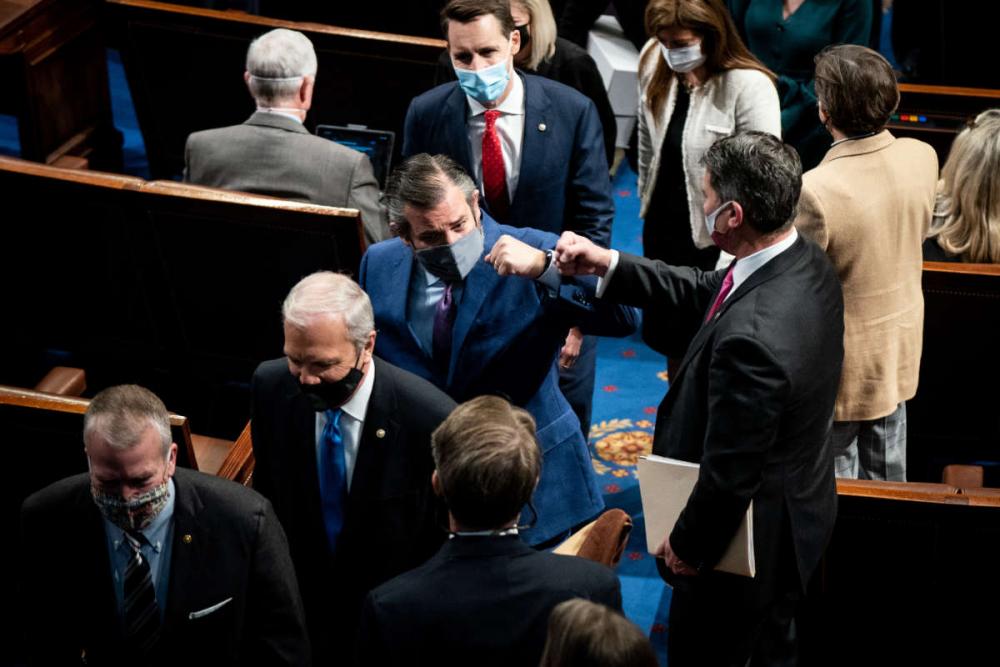 "Trump and members of Congress must face consequences for inciting an attempted coup to stop the peaceful transition of power."
Head of the Snake  --  cartoon by Rob Rogers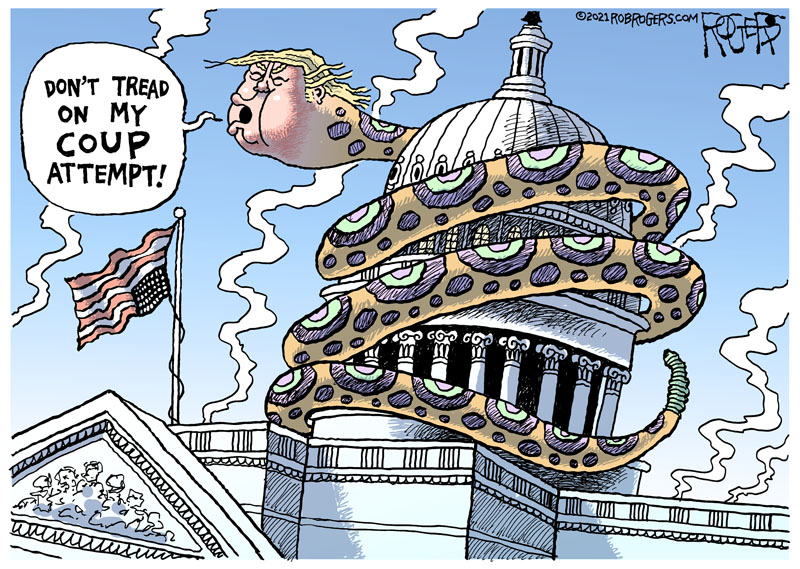 Rob Rogers
January 7, 2021
robrogers.com
Re: 'I Just Want 11,780 Votes': Trump Pressed Georgia to Overturn Biden Victory
 
CONMAN WALKING, CONMAN WALKING.
 
Mayra Reyes Aponte
Posted on Portside's Facebook page
Lordy There Are Tapes  --  cartoon by Dave Whamond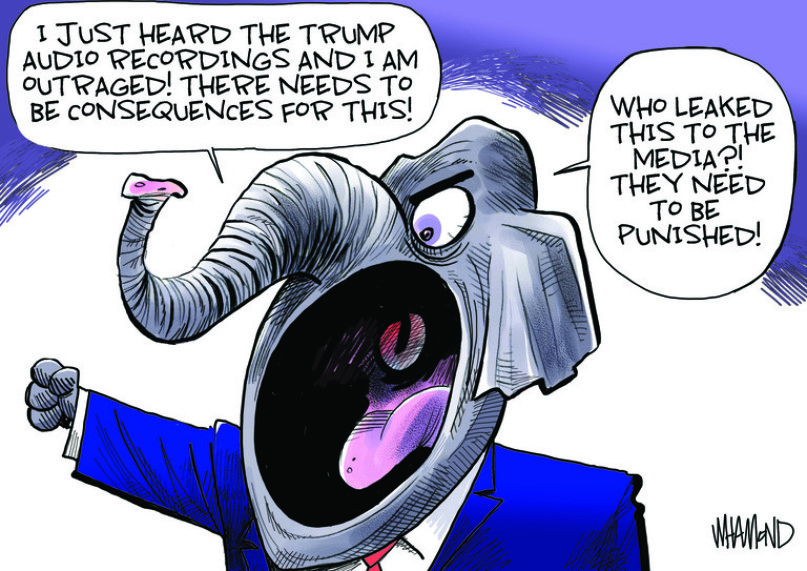 Dave Whamond
January 4, 2021
Re: "Let's Vote Her Out," Says Warnock After Loeffler Vows on Eve of Runoffs to Object to Biden Electoral College Win
 
DONE!
Mike Glick
Posted on Portside's Facebook page
     =====
It's been a rough night for Insider Trading Barbie.
Alan Hart
Posted on Portside's Facebook page
     =====
Lock her up lock her up lock her up
Cliff Gulliver
Posted on Portside's Facebook page
     =====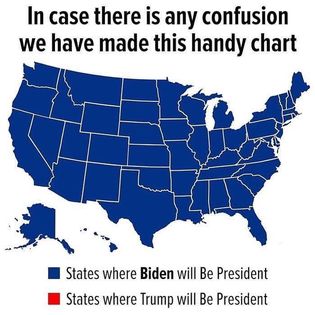 Ken
Posted on Portside's Facebook page
GLORY HALLELUJAH  --  poem by Stewart Acuff
 
A spiritual son of America's greatest revolutionary 
Our great radical of love, Dr. King
Rev. Warnock will carry The Word from the God of Love 
Into the highest seats of power in Washington
Carrying dreams we thought dead in 1968 in Memphis on April four
The dreams rising still from hearts shattered
And souls almost broken, battered
Where now hope explodes into joy
We bow in deepest gratitude and thanksgiving
Never forgetting those who died delivering
Rev. Orange, CT Vivian, Rev. Albert Love and Dr. Lowery
Joy done come in this morning!!
Stewart Acuff
January 6, 2021
Nobody Can Dance the "Sniveling Dip"...Like Ted Cruz  -- cartoon by Ed Wexler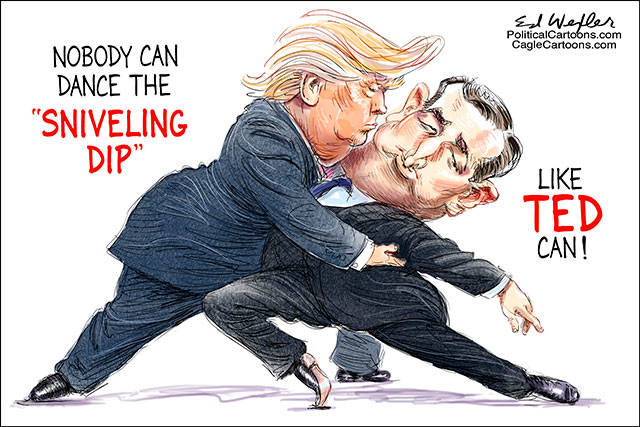 Ed Wexler
September 16, 2018
Re: A Difficult Year for So Many, but Positive Environmental Stories Emerged.
 
Yes, a difficult year but also a year in which an historically unprecedented number of people in an unprecedented number of cities and towns, mainly Black-led but all races and nationalities and gender identities, took to the streets and demanded:
Black Lives Matter
Community Control of Police
Defund the Police
We are on the cusp of something really big. Let's keep pushing!
Ted Pearson
It is in fact the hypocrisy of the one sided injustices and continued discrimination of minorities and other people of color, its the backlash of a failed democracy and the unaccountable criminal behavior of elected and big money,
Craig Gauthier
Posted on Portside's Facebook page
     =====
No different than the country's acceptance (since the birth of the nation) of white supremacy and the genocide of the native population.
Tony Richardson
Posted on Portside's Facebook page
     =====
The message? A president can obstruct special counsels' investigations of his wrongdoing, push foreign officials to dig up dirt on political rivals, fire inspectors general who find corruption, order the entire executive branch to refuse congressional subpoenas, flood the Internet with fake information about his opponents, refuse to release his tax returns, accuse the press of being "fake media" and "enemies of the people," and make money off his presidency.
Ward Duff
Posted on Portside's Facebook page
     =====
If there is one word that best sums up Trump, Trumpism, and the party that supports him and it, "vile" is the one.
Felice Sage
Posted on Portside's Facebook page
     =====
Republicans haven't changed, they've been exposed for what they've always been
Love Pop
Posted on Portside's Facebook page
     =====
Sad but true
Richard Chauvin
Posted on Portside's Facebook page
     =====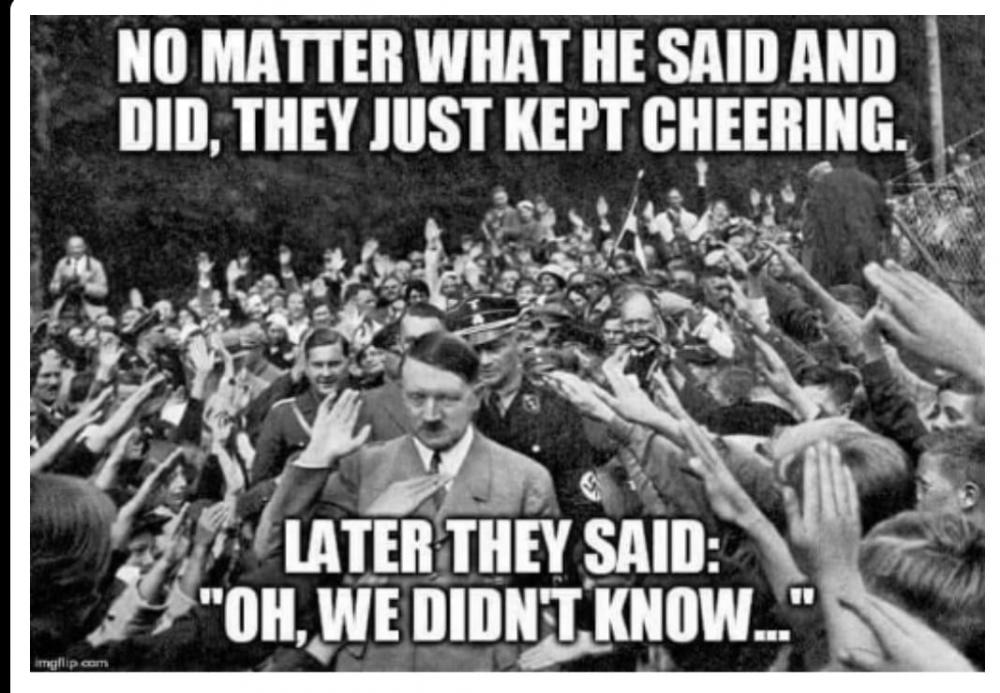 Ken Kadlec
Posted on Portside's Facebook page
Re: What Shall We Do About the Children After the Pandemic
 
It is simply baffling why more educators, and people in general, are not thinking this way. It's the compassionate and correct approach to a very difficult time.
Holly Syrrakos
Posted on Portside's Facebook page
     =====
Don't panic about what children have been missing!
Jean Cushman
Posted on Portside's Facebook page
Herd immunity: something like "whoever is left alive gets to live"
Liz Zoob
Posted on Portside's Facebook page
Re: Sara Nelson, the Labor Movement Leader We Needed Most
(posting on Portside Labor)
 
Sarah Nelson is emblematic of the new rising labor movement—one increasingly defined, unlike that of the past, by women and so-called women's work. Flight attendants, nurses, teachers, domestic workers, fast food workers have in recent years have gotten results through collective action. "I really believe that the future of the labor movement will be led by women, because women can't afford to not get results," Nelson told Jezebel during a recent interview. "And we don't often get to do it from a perch of power... It causes us to be creative and it causes us to lead without ego."
"Flight attendants and grocery workers before this pandemic might not have thought we have really anything in common, but today we're both essential workers, right?" Nelson said.
She continued: "So where is the labor movement going to grow? It's going to grow with the people who have been marginalized and been mistreated. And we have a shared experience coming out of coronavirus that helps us understand that we're not separated by the jobs that we do." In other words, there's never been a more ripe time for solidarity.
For more
Women for Justice
Posted on Portside's Facebook page
A most important article going back in history as a lesson for today.  The threat today is as it was then.  But more important than the resort to the Federal government for protection is to learn the lessons of the Deacon's for Defense in Louisiana, https://www.blackpast.org/african-american-history/deacons-defense-and-… the Robert Williams https://en.wikipedia.org/wiki/Robert_F._Williams -led Republic of New Africa  and the Black Panther Party across the country: force only yields to its countervalent, we must protect ourselves.  The 'armed (sic) forces', the police and the military, are questionable allies.  In Bogalusa, as is said in the article: the "Cops and Klan were joined at the hip"..." self-defense is not only justified — it's required." 
John A Imani
     =====
When white-supremacists resort to terrorist violence, disciplined and strategic self-defense is not only justified — it's required. The federal government has the means and the resources to protect people from white-supremacist terrorism...
Tony Austin
Posted on Portside's Facebook page
Re: US Invests Millions in Failed Attempts at "Democracy" in Cuba
 
I looked up just a few of the companies mentioned and they have no owners listed at all.  One rents space on a website thing where you just put your company up. Another is in la supposedly lists no employees and can only be reached at a  DC phone number
Susan Kahn
Re: Unplugged: Abandoned Oil And Gas Wells Leave The Ocean Floor Spewing Methane
 
And all that BP oil from a decade ago, the oil was treated with a 'surfactant' as it laid on top of the gulfs waters, that allowed it to be heavier and sink to the bottom of the Gulf Of Mexico...'out of sight, out of mind' will someday catch up with us.
Neil Alan Bufler
Posted on Portside's Facebook page
     =====
In a sense, it's obvious, isn't it, that oil and gas extraction are financially viable only if the extractors don't have to clean up the mess they leave behind. Here a useful focus on offshore wells. But. As I am given to understand it, the same political economy of environmental waste is left on land as well (Think strip mined Appalachia and fracked North Dakota). Here, in any case, via Portside https://portside.org/2021-01-04/unplugged-abandoned-oil-and-gas-wells-l… is a useful look at leaking abandoned gulf coast platforms. In the comments, a look at fossil fuel chaos ashore.
Daniel Millstone
Posted on Portside's Facebook page
Re: 'I Refused to Join the Israeli Army, It Justifies Violence and Inequality'
 
A brave young woman.
Richard Lee Deaton
Posted on Portside's Facebook page
     =====
"But Jesus, said unto them, A prophet is not without honour, but in his own country, and among his own kin, and in his own house."
Lee Zaslofsky
Posted on Portside's Facebook page
     =====
Sad situation. Reminds me of my friends and colleagues who moved to Canada during the Vietnam war.
Your government has decided to do something and you must be part of it or reject them and be rejected by them.
I wonder if she is active politically in her country.
John Aldis
Posted on Portside's Facebook page
     =====
When I was doing my Residency in Montreal in the late sixties M was full of US draft dodgers and deserters. Later Carter gave then amnesty so that they could go back to the US. Many did but many stayed in Canada. They said quite eloquently that their decision was a positive one--They came to Canada as they preferred its politics, they had not run away from the US which would have been negative act.
Michael Moreton
Posted on Portside's Facebook page
Re: Oppose Apartheid, Not Just Annexation
(Portside post from July 6, 2020)
 
Commenting on Israel's annexation plans, on Portside, Chance Charley charges Israel with genocide of the indigenous Palestinian people:
"Though Israeli Prime Minister Benjamin Netanyahu has for now shelved plans to annex large parts of the occupied West Bank, the delay should not disguise that the endeavor is a consequence of the ongoing apartheid rule, dispossession and genocide of the Palestinian people."
ACT NOW
Join thousands of people from all around the globe who have already sent a letter to the الأمم المتحدة Special Adviser on the Prevention of Genocide and the International Criminal Court - ICC Prosecutor, demanding the offices investigate Israel for the crime of genocide. Send a letter at http://israelgenocide.com/take-action/
Israel Genocide?
Posted on Portside's Facebook page
 
Palestinian Scholar, Zarefah Ramzy Baroud Interviewed by Center for Freedom and Justice – Colorado - January 11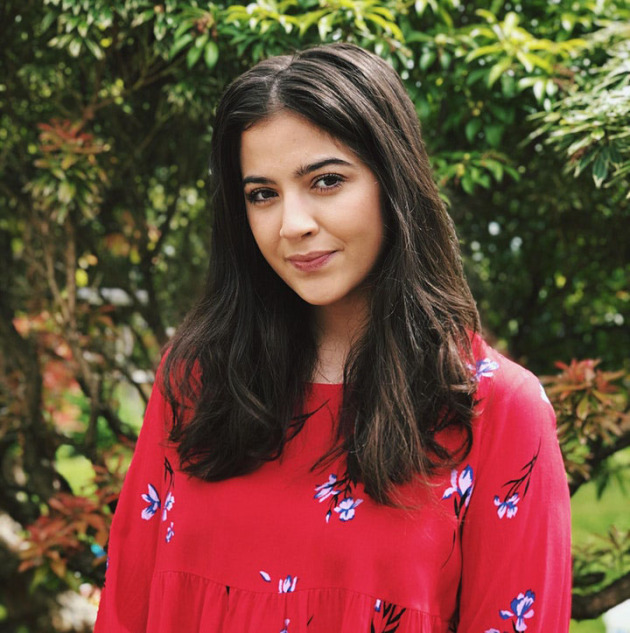 The Center for Freedom and Justice – Colorado (CFJ-Colorado) – plans to go live, doing live interviews on Facebook and YouTube that will also be available to watch afterwards.
The interview will take place on Monday, January 11, 2021 at 7 pm MST. It will be posted afterwards both on Facebook and YouTube
Access to the live interview sign up:
Facebook: https://www.facebook.com/CFJColorado/live/
YouTube: https://www.facebook.com/CFJColorado/live/
In the first interview, in what will be seires of interviews,  CFJ-Colorado will itnerview Zarefah Ramzy Baroud. She will discuss the situation of children incarcerated in Israeli prisons – 1/3 of which come from the town of Beit Ummar in the West Bank…and why the United States Congress has not cut funding to Israel for such actions, although it is specified in the Leahy Amendment.
Gary Anderson from CFJ-Colorado, water engineer with rich experience in the Middle East, will interview Baroud. She wrote her Masters thesis on U.S. military aid to Israel. The interview will discuss the Leahy Laws, provide background on how U.S. aid is being used to harm Palestinian children, and tackle the issue of what can be done.
Join us on January 11 to mark 19 years since the opening of the infamous Guantánamo Bay prison - Rights or Rightlessness? The Lives of Men Imprisoned at Guantánamo - January 11 (Center for Constitutional Rights)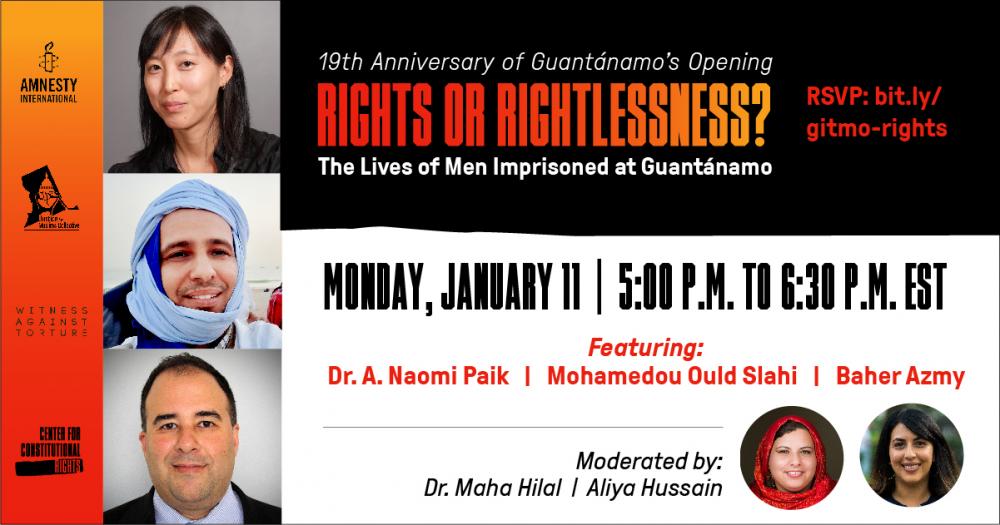 oin the Center for Constitutional Rights, Justice for Muslims Collective, Witness Against Torture, and Amnesty International USA for a virtual conversation on the 19th anniversary of the opening of the Guantánamo Bay prison. 
On January 11, 2002, the first "War on Terror" suspects landed in a plane at Guantánamo Bay, Cuba, for detention in a military prison designed to be outside the law and beyond public scrutiny. Immediately, a movement of lawyers and advocates fought hard to assert the rights of the hundreds of Muslim men and boys, and in 2008 the Supreme Court upheld their right to challenge their detention. Throughout the last two decades, hundreds of men have been released, but without any vindication or measure of justice. Forty men currently remain imprisoned, and their rights continue to be contested in and out of the courtroom.
Dr. A. Naomi Paik outlines the concept of "rightlessness," a framework that helps explain the power the U.S. government wielded to torture, render, and detain hundreds of citizens of other countries to an offshore camp, as well as the resistance—and insistence—of the Muslim men detained there and their effort to create community within and outside the prison walls.
Guantánamo, extreme as it is, can and must be situated in a broader history of U.S. detention camps and harms of the carceral state. What lessons can we learn from Japanese-American camps during WWII, the detention of Haitian refugees at Guantánamo in the 1990s, and the last two decades of the military prison itself, to work towards the closure of the prison? 
Please register to receive the access link and password.
Introductory Remarks by Dr. Maha Hilal, Justice for Muslims Collective
Speakers
Moderated by Aliya Hana Hussain, Center for Constitutional Rights Advocacy Program Manager
ASL Translation and live transcription will be provided for this event.
Center for Constitutional Rights
666 Broadway
7th Floor
New York, NY 10012
Main: 212-614-6464
Donations: 212-614-6448
Fax: 212-614-6499
"A New Year's Message for America"--A webinar featuring Rev. James Lawson - January 14 (The McClendon Scholar Program and The New York Ave. Presbyterian Church)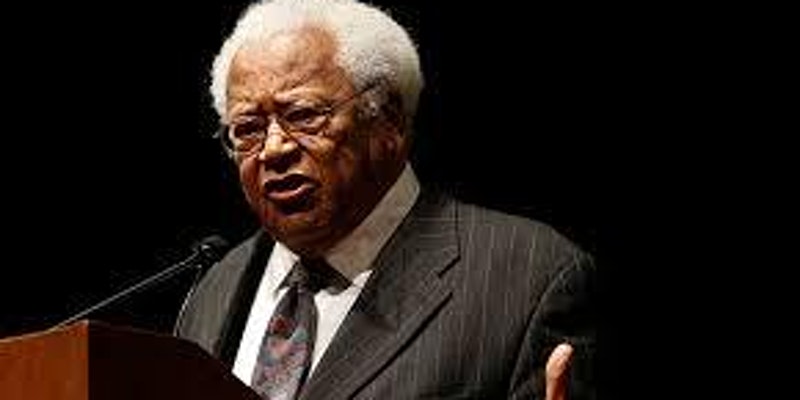 Legendary Civil Rights leader James Lawson will present his message for our country as we prepare for the Inauguration of a new President.
Thursday, January 14, 2021
7:00 PM – 8:30 PM EST
Register here  https://www.eventbrite.com/e/a-new-years-message-for-america-a-webinar-featuring-rev-james-lawson-tickets-133258380403
"The McClendon Scholar Program is very pleased to have Rev. James Lawson as the featured speaker at our next webinar. He will speak to us from his home in Los Angeles on Thursday, January 14th and then take questions and engage in discussion with a local pastor who is a community activist.  His topic is "A New Year's Message for America" and I can't think of anyone better to hear from at this difficult time than Rev. Lawson.  Although he is now 92, he still has a remarkable amount of energy as many saw in the talk he gave at John Lewis' funeral last summer. This is a rare opportunity to hear directly from him and we are working to spread the word to many different groups in Washington, DC and around the country."
Peoples' Voice Cafe -  January 16 Livestream: Immigrant Voices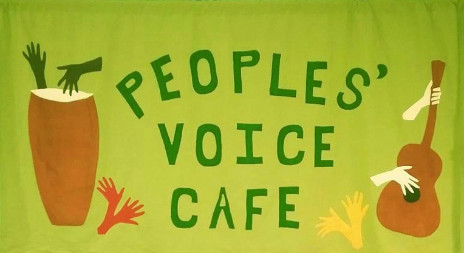 An alternative coffeehouse offering live entertainment in New York City, from folk music and protest songs to rap, jazz, poetry, storytelling, and dance.
Saturday, January 16, 2021, at 8pm
Immigrant Voices 
Livestream


Register Here

 

 

(Click on link)




We request a $12 contribution to help support these performers, whose usual access to public performance spaces has been limited by Covid. As PVC has a "nobody turned away" policy, we will also be live-streaming the concert at no charge on our 

Facebook page

.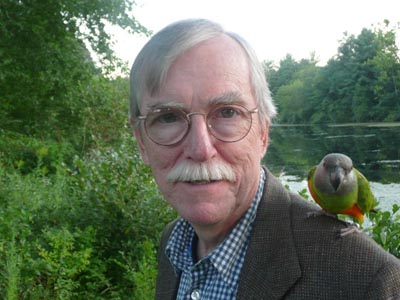 Dan Milner, born into an Irish family, first heard traditional ballads sung by his father, William Milner of Birmingham, England. At the age of 16, he was introduced to maritime songs by his elder brother, Liam Milner. Dan lived in three countries--England, Ireland, and Canada--before moving to New York. He has sung at many major festivals in Europe and America, and has made five CDs, including the Indie-nominated Irish Pirate Ballads (Smithsonian Folkways). His latest book is The Unstoppable Irish: Songs and Integration of the New York Irish (Notre Dame Press).
stjohns.digication.com/danmilner/Welcome
facebook.com/dan.milner.77
"The Flying Cloud" and "Rio Grande"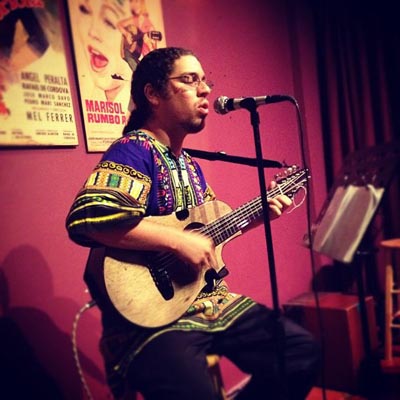 Mario Cancel-Bigay is a Puerto Rican singer-songwriter, poet and PhD candidate in ethnomusicology at Columbia University. He is an expert on the Puerto Rican national guitar, the cuatro, which he has been playing for 25 years. His songs, composed in Spanish and English, are influenced by Latin American nueva canción, Puerto Rican jíbaro (peasant) music, rock, jazz, blues, and American protest music. Often, Mario sings poems that he sets music to. His lyrics address anticolonialism, social justice and global south solidarity, in addition to questioning gender constructs and celebrating Afro-Caribbean legacies.
facebook.com/mario.cancel.54
"Jíbaro Urbano"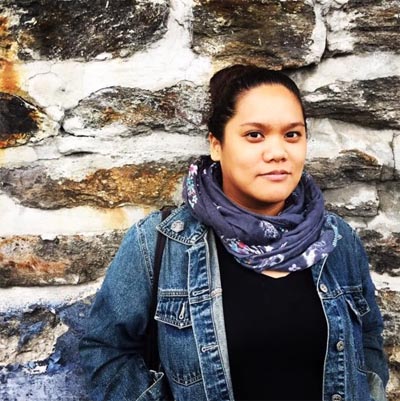 Pamela Jean is an active musician in the Irish/Scottish trad scene in New York City. Born to Filipino parents in a US Naval Base in Chicago, she has a background in musical theater in the Philippines, where she lived until 2011. She participates in folk sings like Exceedingly Good Song Night and the Sunnyside Singers Club, and is also a guest vocalist for the band New York Brogue. Although a frequent figure in the Manhattan trad scene, Pamela makes Iona Bar in Williamsburg, Brooklyn her session home, which has hosted and attracted top-notch talent from the city and around the world.
https://redmaryjane.tumblr.com/
Because of the danger that the covid-19 pandemic continues to pose to our audiences, our volunteers, and our performers, as well as to the larger community, the Peoples' Voice Cafe has reluctantly decided to cancel all our in-person shows that had been scheduled through May 2021. We will continuously reassess the situation, and if conditions permit, we  hope to resume in-person shows in September 2021. At the same time, the Peoples' Voice Cafe will extend all subscriptions by as many months as we are closed.
For the time being, the Peoples' Voice Cafe is presenting a series of monthly on-line shows through May 2021. If it can be done safely, the Peoples' Voice Cafe might also host one or more special outdoor events.
www.peoplesvoicecafe.org   •   Facebook   •   Printable Flyer   •   Subscribe
Please join us in thanking the 51 nations who ratified the Nuclear Ban Treaty - New York City - January 18 - 22 (Peace Action Fund of New York State)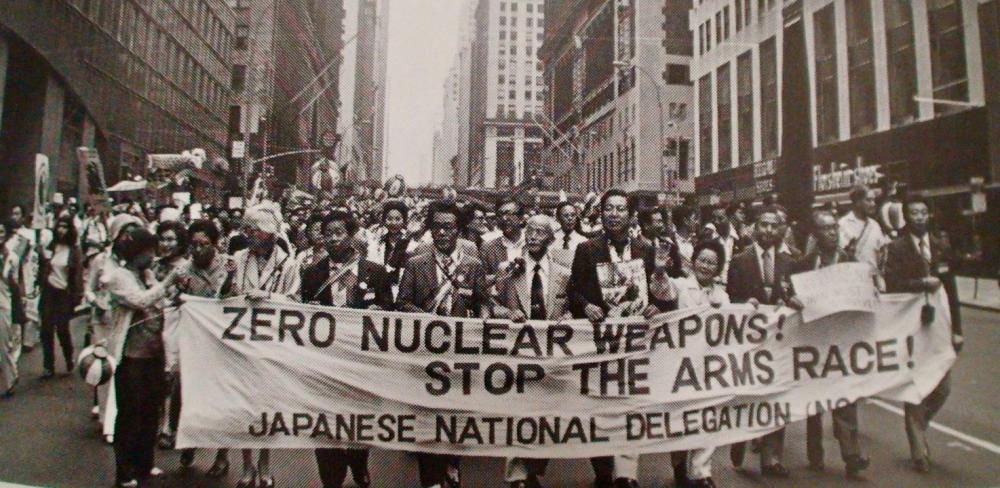 On January 22, 2021, the Treaty on the Prohibition of Nuclear Weapons (TPNW) is entering into force because 51 nations had the courage and wisdom to ratify the treaty. 
We will be delivering thank yous to the New York City missions of these 51 nations to express our gratitude for their actions in taking us one step closer to a nuclear weapons free world. 
During the week of January 18, 2021, volunteers will deliver a yellow rose and simple gifts, along with a thank you card to the missions. The volunteers will carefully follow NYC and CDC guidelines to protect themselves and others when making the deliveries and expect, wherever possible, to make the delivery outside.
If you would like your group to be included on the thank you card, please complete this endorsement form by Wednesday, January 13th, 2021. Click here for the endorsement form. 
If you have any questions, please feel free to contact me or email info@panys.org and we will try to get you an answer. 
Also, if you are able, there is a Nuclear Weapons Illegal under International Law walk and rally on Friday, January 22, 2021 to the Isaiah Wall across from the United Nations and then to the U.S. Mission in support of the Treaty. For more information, go to https://www.facebook.com/events/665488200784357/. 
Thank you,
Sally Jones
pronouns: she/her/hers
Chair, Peace Action Fund of NYS
sallyjones@panys.org
917-362-0897
www.panys.org