Global Left Midweek - February 17, 2021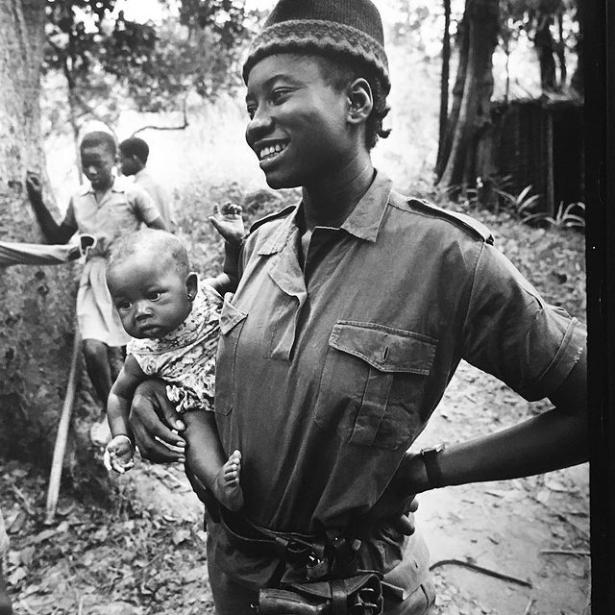 PAIGC leader Titina (Ernestina) Silá, 1968. Credit,Gilles Caron
__________
Headwind in Haiti
Jacqueline Charles / Miami Herald

Several thousand people demonstrated on February 14 to denounce a new dictatorship in Haiti and the international community's support for President Jovenel Moise. The protesters were accusing Moise of illegally extending his term. 
__________
A Manifesto for International Women's Day 2021
Essential Autonomous Struggles Transnational / Transnational Social Strike Platform
On the 8th of March we strike against the exploitation of our productive and reproductive labor. Our strike strives to disrupt the current conditions of our oppression and claim us a voice in the conditions of the reconstruction.
__________
Ecuador Votes: A Choice of Lefts?
Roberta Rice / NACLA Report (New York)
Indigenous environmentalist Yaku Pérez and conservative Guillermo Lasso are locked in a vote re-count to determine who will face Andrés Arauz in the second round in April, posing a challenge to correísmo.
__________
News From UK 
Radical Federalism?  Kevin Morgan / Red Pepper (London)
Fash-Baiting the Left  Owen Jones / The Guardian (London)
MPs Take On Anti-Black Racism in Labour  Sienna Rodgers / LabourList (London)
Founding Conference Report  / Anti*Capitalist Resistance
__________
Latin America: New Pink Tide
Owen Schalk / Canadian Dimension (Winnipeg)
The continued push for socialist governance across Latin America and the Caribbean represents a great opportunity for the new regionalism of which Chávez spoke.
__________
Generation Gap in the Russian Communist Party
Felix Light / The Moscow Times
Navalny's jailing is upsetting the balance between the party's pro-Kremlin leadership and radical grassroots membership.
__________
Popular Feminist Movements in the Americas
Nazaret Castro / Equal Times (Brussels)
While Argentina is perhaps the most prominent case, diverse forms of feminism – rural, peripheral, Black, trans – spread throughout Latin America, as well as other territories of the Global South.
__________
India: Police Beat Student Leader to Death
Suhrid Sankar Chattopadhyay / Frontline (Mumbai)
Maidul Islam Midya, a Left activist, died on February 15 of injuries sustained in the clash with the police during the Nabanna Abhijan (March to Nabanna, the State secretariat) organised by the Left student and youth organisations on February 11. 
__________
Catalan Candidate: Let the People Decide
Àngel Ferrero interviews Dolors Sabater / Jacobin (New York)
The realignment on the Catalan left, the disastrous handling of the pandemic in the region, and the reasons why the pro-independence movement can't rely on the dominant centrist parties.
__________
Leaders Who Brought Us Here
Cabral, Lumumba, Luxemburg and Silá  / Review of African Political Economy (London)
Sankara is Not Dead  Benjamin Talton / Africa is a Country (New York)
Enter the Comintern  John Riddell / Links (Sydney)
Engels Fights On  Corinna Lotz / Towards a Real Democracy Movement