Media Bits and Bytes - April 6, 2021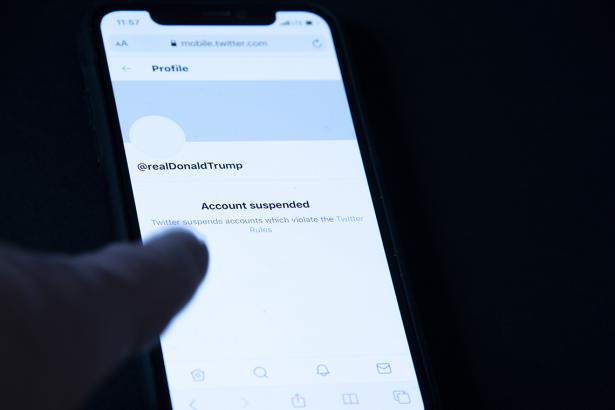 Credit,Stephan Schulz/picture alliance via Getty Images
By Thomas Klikauer and Catherine Link
CounterPunch

If there would be a choice between having a government without newspapers or newspapers without a government, many would not hesitate for a moment to take the latter option. Yet, we are rapidly moving in the opposite direction.
How Korean-American Press Covered the Atlanta Shooting
By Shinhee Kang
Columbia Journalism Review
Korean-language local media outlets, unencumbered by language barriers and culturally attuned to the tight-knit community, quickly acquired details of the events and gave readers a nuanced picture of the victims.
By Prabir Purkayastha
NewsClick
In the SolarWind hack, the US authorities and security companies that work closely with the US government have blamed Russian intelligence agencies for the hack. In the Microsoft Exchange Server hack, the Chinese have been blamed. There have been calls for retaliating against Russia and China, even declaring these hacks to be acts of war. 
SCOTUS Loosens Media Ownership Rules
By Andrew Chung and David Shepardson
Reuters
The U.S. Supreme Court on Thursday allowed the Federal Communication Commission to loosen local media ownership restrictions, handing a victory to broadcasters in a ruling that could facilitate industry consolidation as consumers increasingly move online.
Gaetz and Boehner Get Their Media Turns
By Jon Allsop
Columbia Journalism Review
Boehner sees right-wing media as a key factor in his party's mind loss. But we should be careful not to put Boehner in the past tense and Gaetz in the present, with a bright dividing line in between. 
For Trump, attention is his lifeblood — and not having it is like not having oxygen. But there are plenty of reasons to be skeptical that a platform of his own creation could breathe life back into his once-ubiquitous presence.
Google Streamlines Behavior Spying
By Bennett Cyphers
Electronic Frontier Foundation
Google launched an "origin trial" of Federated Learning of Cohorts (aka FLoC), its experimental new technology for targeting ads. A switch has silently been flipped in millions of instances of Google Chrome: those browsers will begin sorting their users into groups based on behavior, then sharing group labels with third-party trackers and advertisers around the web.
The War on Digital Rights in Africa
A new report on digital rights in ten African countries reveals how states are waging a brutal online war against their own citizens.
By Katharine Q. Seelye
The New York Times
Mr. Brock played a central role in 1975 in organizing the 44 founding members of the National Association of Black Journalists, the premiere organization of Black journalists in the United States.