The ATF Catches Thousands of Lawbreaking Gun Dealers Every Year. It Shuts Down Very Few.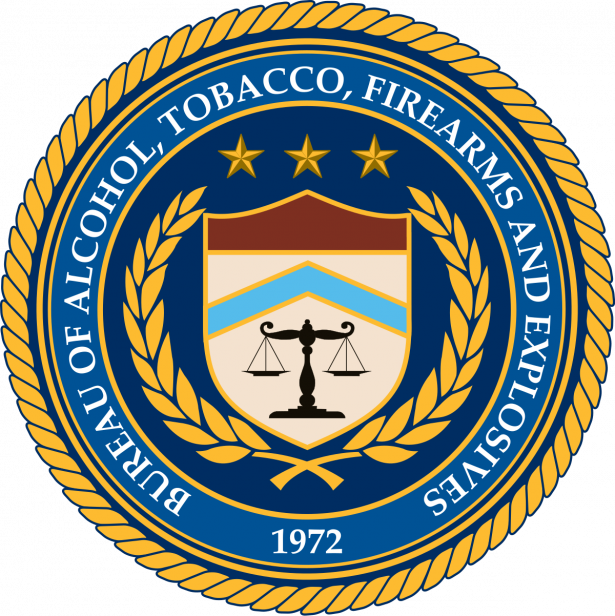 , ATF
On Main Street in Man, West Virginia, a woman marched through the front door of Uncle Sam's Loans, a cavernous pawn shop packed with hunting bows, fishing lures and camping supplies for the residents of this small Appalachian town. Behind the counter hung the linchpin of Uncle Sam's business: guns. 
The woman flashed her credentials, which revealed that she was an investigator with the Bureau of Alcohol, Tobacco, Firearms and Explosives, the nation's gun industry watchdog. She was here to make sure Uncle Sam's had cleaned up its act. 
This was the ATF's third inspection of Uncle Sam's in seven years. The two most recent audits found that the store had transferred weapons without conducting background checks and failed to provide safety notices to handgun buyers. At one point, ATF records show, more than 600 firearms that should have been in stock could not be found — a red flag for gun trafficking. 

In both cases, the violations were serious enough to warrant stripping Uncle Sam's of its license to sell guns, according to ATF records. But agency officials decided to spare the shop, issue an official warning to its owners and give them another chance to prove they could follow the rules. 
As the investigator leafed through handwritten ledgers in spring of 2014, she discovered that things had hardly improved. Sales records were incomplete, the store failed to report required information to law enforcement, and safety notices still weren't going out. The inspector typed out her findings and sent them to her superiors.
Their decision: issue yet another warning. 
Months later, the ATF learned that Uncle Sam's was the backbone of a sprawling gun trafficking scheme. Witnesses told the agency that Steven Adkins, a longtime shop employee who'd purchased a stake in the business, had enlisted a host of people, including a colleague's girlfriend and his brother-in-law, to falsify paperwork so it would appear they had purchased guns in legitimate transactions, according to court records. In reality, the guns were used to bribe coal officials in a pay-to-play scheme at a local mine. Others were sold on the black market, the witnesses said.
One accomplice told investigators "hundreds, if not thousands of firearms" had been trafficked through Uncle Sam's. According to court records, he recalled parking his truck around the back of the store, loading up guns and delivering them to a convicted felon. Another accomplice said he drove guns from Uncle Sam's to Adkins's home, where Adkins allegedly sold them out of his basement. 
Adkins pleaded guilty to aiding and abetting a false statement relating to purchases of more than 50 firearms from late 2008 to August 2014. He was sentenced to 10 months in prison. No one else was convicted in the trafficking scheme. 
"Everybody knew where to get a firearm: Adkins," said Roger D.B. Muncy, whose father founded Uncle Sam's in 1975. "We're all human, but you don't send guns out the back door." 
The ATF is facing intense scrutiny as the Senate considers President Joe Biden's pick for the agency's first permanent director in six years. The confirmation of David Chipman, a former ATF agent who has advocated stricter gun laws, is unfolding against a backdrop of public anguish over mass shootings and a renewed determination from the White House to clamp down on easy access to firearms. 
In one of the most sweeping examinations of ATF inspection records, The Trace and USA TODAY found that the federal agency in charge of policing the gun industry has been largely toothless and conciliatory, bending over backward to go easy on wayward dealers like Uncle Sam's — and sometimes allowing guns to flow into the hands of criminals.
Gun industry lobbyists have fought for decades against tougher oversight by casting gun dealers as among the most heavily regulated businesses in the U.S. But The Trace and USA TODAY's review found that dealers are largely immune from serious punishment and enjoy layers of protection unavailable to most other industries. 
Reporters spent more than a year analyzing documents from nearly 2,000 gun dealer inspections that uncovered violations from 2015 to 2017. The reports showed some dealers outright flouting the rules, selling weapons to convicted felons and domestic abusers, lying to investigators and fudging records to mask their unlawful conduct. In many cases when the ATF caught dealers breaking the law, the agency issued warnings, sometimes repeatedly, and allowed the stores to operate for months or years. Others are still selling guns to this day. 
More than half of all stores with violations transferred guns without running a background check correctly, waiting for the check to finish or properly recording the results. More than 200 dealers were cited for selling guns to people who indicated on background check paperwork that they were prohibited from owning them. Dozens made false statements in official records, a violation that includes facilitating illegal straw purchases. 
A Florida gun dealer got in trouble for giving a Taurus handgun to a convicted felon in the parking lot and an Arkansas pawn shop was cited for selling a firearm to a customer even though he'd failed the background check because of an active restraining order. In Ohio, one store transferred guns without conducting background checks 112 times; another was missing some 600 firearms. A Pennsylvania gun retailer racked up 45 violations and received eight warnings from the ATF. But the store was allowed to remain in business, and went on to sell a shotgun to a man who used it to kill four family members, including his 7-year-old half-brother. 
The reports were obtained through a Freedom of Information Act lawsuit by the gun control group Brady and shared with The Trace and USA TODAY reporters, who conducted an independent analysis. The reports detail inspections of brick-and-mortar gun stores and pawnbrokers, including home-based sellers, independent mom-and-pops and big box retailers like Walmart and Dick's Sporting Goods. Others cover gun manufacturers and importers. 
The data is extensive, but may not be comprehensive. The agency provided Brady roughly 2,000 reports from inspections that resulted in warning letters, warning conferences and license revocations over the two-year span from July 2015 through June 2017. However, annual fact sheets published by the ATF include aggregate figures showing the agency issued nearly twice as many penalties during fiscal years 2016 and 2017, a period that overlaps with the Brady documents. 
The ATF repeatedly declined to explain that gap, but said it is investigating.
A single violation is enough to shutter a gun shop if ATF officials can prove that the store willfully broke federal regulations. In the vast majority of the cases analyzed by The Trace and USA TODAY, the ATF gave violators the lightest penalty available: a boilerplate warning letter reminding them that their compliance is critical to "reduce violent crime and protect the public." The agency revoked a gun dealer's license in less than 3 percent of cases.
Gun shop owners who violate the rules seem to understand that they have little to fear.
One owner told an ATF investigator that he was "busy" and didn't "give a shit," the agency records show. Another said he "did not like being told what to do." The owner of a pawn shop in northeastern Kansas became "very belligerent and hostile" when questioned about falsifying records, shaking his finger in the investigator's face as he told her to "do her job and stop messing with him." 
The ATF allowed all of those dealers to keep selling firearms.
Joseph Bisbee, a retired ATF agent in Seattle, said the lack of action has fostered a culture of impunity. 
"There's really no teeth to the laws, and gun dealers know that," he said. "They can see that nobody gets prosecuted, that nobody gets held accountable, and that sends the signal that they can fudge things a little more and get away with it." 
The problems extend high into the management ranks of ATF. The Trace and USA TODAY's review found that the managers of on-the-ground investigators routinely overrule recommendations to revoke licenses and order lesser punishments.
Reporters identified 138 reports in which ATF officials acknowledged that a dealer's violations were severe enough for them to lose their licenses. The agency revoked 56 of those licenses, just over 40 percent. A majority were granted lesser penalties, ranging from temporary license suspensions to warning letters.
In the reports, ATF officials justified backing off by citing the dealer's age, recent health problems, intentions to retire and, in one case, "affluent clientele." One dealer got a pass because he had been in business less than a year; another because he had been in business for decades. 
Sometimes, the agency was afraid that a dealer might sue. In 2017, an inspector advocated pulling the license for Back Acre Gun Works after reporting the gun shop west of Orlando, Florida, had falsified records related to the transfer of an AR-15-style rifle. A supervisor downgraded the penalty to a written warning, noting "substantial legal liabilities" because the inspection had been conducted "prematurely."
Current and former ATF officials say the light regulatory touch is at least partly a reflection of Congressional restrictions on the agency's enforcement powers. Some also say the ATF has increasingly adopted an industry-friendly approach to lessen the risk of a backlash that could lead to budget cuts or additional limits on its authority.
"They hardly do any inspections, and when they do carry out an inspection they shrug off serious violations and say they're not a big deal because they don't want to upset the industry too much," said Mark Jones, who held various supervisory positions at the ATF before retiring in 2012. 
The proliferation of gun retailers means there are bad apples in communities across America, ripe for targeting by criminals.
Kris Brown, Brady's president, said the ATF "bends over backward to accommodate even the most egregious activity."
"And Americans every day pay the price," Brown said, "particularly Black and brown communities across this country that are being flooded with guns from these dealers."
Goal is to gain compliance, not punish
The coronavirus pandemic, protests against police brutality and the election of President Biden spurred Americans to snap up an estimated 22 million guns in 2020, shattering records and reviving concerns about whether the ATF can adequately police such a booming industry.
"The most important part of the job is keeping the guns out of criminal hands," said John Crecca, a former ATF inspector who worked in New York and Pennsylvania before retiring in 2011. 
Crecca recalled the case of Bull's Eye Shooter Supply, a gun store in Tacoma, Washington, that was sued by the families of victims of the 2002 Beltway sniper attacks, in which two gunmen armed with a Bushmaster rifle had shot and killed 10 people. 
One of the Beltway gunmen told authorities he had stolen the rifle from Bull's Eye. The shop hadn't noticed the gun was missing until federal agents came calling. A subsequent ATF inspection found the store could not account for the sale of more than 230 other guns. Bull's Eye settled the lawsuit for $2 million but did not admit liability for the shootings.
In the rare cases in which the agency decides to pull a license, the process is slow, often taking months or even more than a year to complete while dealers continue to sell guns. Sometimes, the ATF holds off on finalizing a revocation specifically to give the dealer time to sell off its remaining inventory, reports show.