Dispatches From the Culture Wars - August 31, 2021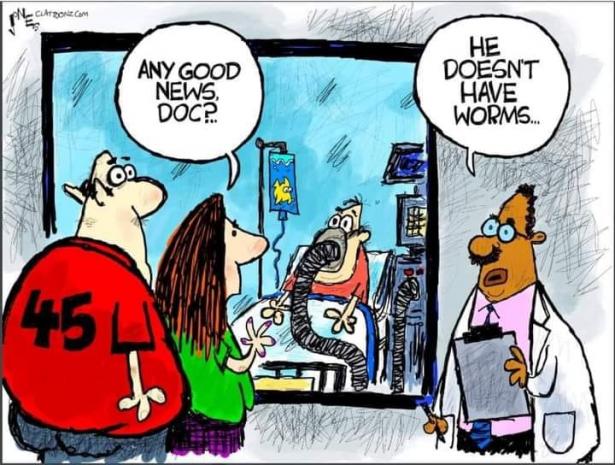 Credit,Clay Jones
COVID and Personal Responsibility

By Colin Leys
The BMJ
Positioning the next stage of the pandemic as a matter of "learning to live with" covid-19 suits those who do not want to be held accountable for what has happened.
What's Cooking in Republican Minds
By Greg Sargent
The Washington Post
GOP Governors Abbott and DeSantis declare that covid-bearing migrants are crossing our border en masse. This has been widely debunked, but the story is what matters: covid and migrants as joint infestation.
Next Year's Conservative Poster Boy
By Barbara S. Held
New York Daily News
J.D. Vance named Kamala Harris, Pete Buttigieg and Alexandria Ocasio-Cortez, and proclaimed that the "entire future of the Democrats is controlled by people without children."
Anti-Trafficking and Sex Workers' Rights
By Lydia Caradonna
openDemocracy
Survivors of trafficking were frequently held up as natural opponents of sex workers' rights, and decriminalisation was tarred as a selfish pursuit that would also decriminalise trafficking. Neither of these things were true.
The Costs of Kentucky's Opioid War
By Tarence Ray
The Baffler
Contradictory attitudes toward drug use lay bare a reality: drug use has no intrinsic meaning but is instead a social relation. We ascribe meaning onto it based on the political and economic realities of our times.
By Tony Norman
Pittsburgh Post-Gazette
Thomas Merton Center co-founder Molly Rush posted a meme on their website. Then she became a target of charges of racism from the Center's mostly white inner circle.
By Mark O'Connell
London Review of Books
The overwhelming effect of watching Bezos and Branson go to space is a sense of triviality. There is no sense of mission here, and barely any sense of occasion, beyond the personal fulfilment of those involved.
How Lunch Hurts Schoolchildren
By Sarah Jones
New York Magazine
A school board in Wisconsin opted out of a federal program that would give free meals to all students. The assistant superintendent for business services worried that there would be a "slow addiction" to the free meals.
By Marco D'Eramo
New Left Review
If we browse the gossip sections of 21st-century newspapers, we no longer see a sparkling world of nobility and celebrity. Instead, we find ourselves in the boardrooms of major corporations.
By Ian Millhiser
Vox
The Court's decision on Trump's "Remain in Mexico" policy upends decades of precedent warning that judges shouldn't mess with foreign affairs.