Reproductive Justice is Economic Justice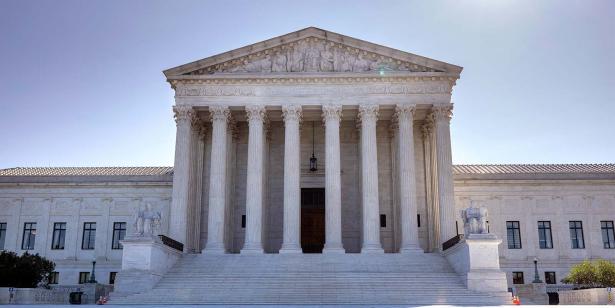 AFSCME has joined other labor and civil rights organizations in signing on to a brief by the Lawyers' Committee for Civil Rights Under Law and the Leadership Conference on Civil and Human Rights calling on the nation's highest court to uphold its landmark 1973 Roe v. Wade decision. Dobbs v. Jackson Women's Health involves Mississippi's unconstitutional ban on abortion after 15 weeks of pregnancy. This case threatens to toss out longstanding law on women's privacy and health care decisions
AFSCME has long supported the constitutional right to privacy, particularly when it comes to health care choices. For decades, we have recognized reproductive rights as a core component of the struggle for civil rights and economic justice that AFSCME has always helped lead. Delegates to AFSCME's 40th International Convention passed a resolution affirming our support for "access to safe and legal abortion, to effective birth control and emergency contraception, to reproductive health services and health education," while opposing "any attempts to restrict these rights."

That's why we reject the efforts of legislators in states across the country to abolish the right to make one's own decisions regarding their bodies, their health care, their families and their futures. Now, the Supreme Court is poised to make a critical decision that could overturn the rights established in Roe.
It isn't just in Mississippi where abortion rights are under attack. The court recently failed to stop a Texas law that allows any citizen to sue everyone involved in assisting a person get an abortion -- even a driver taking someone to a clinic. The new Texas law essentially legalizes bounty hunting, as private citizens file a lawsuit and get a cash reward for meddling in the private lives of others if they believe an abortion has been performed. And if they win, they also get their legal fees paid.
Reproductive rights cannot be separated from economic and workplace rights: "When people have the ability to decide if, when, and how many children to have, they are able to make conscious determinations about other aspects of their lives, including education and work." [the Lawyers' Committee brief]
AFSCME has never shrunk from big civil rights battles. In 1968, AFSCME sanitation workers went on strike for racial and economic justice, marching arm-in-arm with Dr. Martin Luther King, Jr. under signs reading "I AM A MAN." That recognition of the humanity of all working people has always been a defining AFSCME value.
AFSCME members also came early to the fight for LGBTQ equality, which faces a renewed threat if the court overturns Roe v. Wade, since LGBTQ rulings relied heavily on rights the court identified in Roe. And since the very inception of our union, AFSCME members have stood up for women's rights, both in and out of the workplace. In 1981, AFSCME members in San Jose led the nation's first strike over equal pay for women.
Signing the amicus brief in Dobbs. v. Jackson Health represents a long and important commitment by AFSCME members. This union will always stand up for the rights of working people everywhere, no matter how they are threatened.
AFSCME's 1.4 million members are diverse in every sense. We do different jobs, come from different backgrounds and represent every race, religion, gender, sexual orientation and nationality. We are an ideologically diverse union as well. And at the same time, we are united as a force in the fights for fundamental civil and human rights in this country. The right to access family planning services and abortion care is no different.
Lee Saunders is president of the American Federation of State, County, and Municipal Employees.
Elissa McBride is secretary-treasurer of the American Federation of State, County, and Municipal Employees
(Editor's note: this is a slightly edited version which was posted on the AFSCME website.)