Media Bits and Bytes - December 14, 2021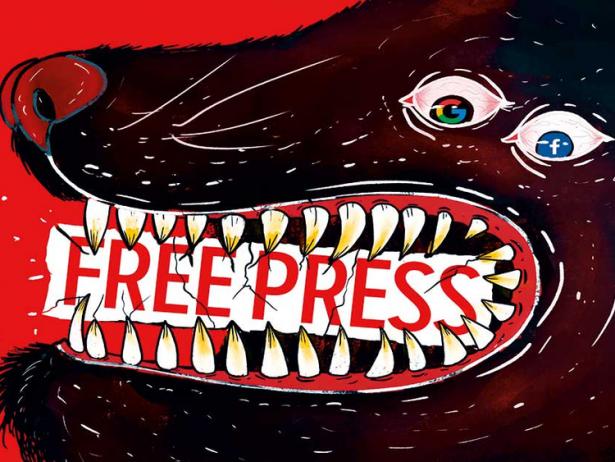 Credit,Hugo A. Sanchez/©Gulf News
By Maria Ressa and Mark Thompson
The New York Times
The Norwegian Nobel Committee decided to award the Peace Prize to journalists for the first time in more than 80 years. This year's prize is a welcome public acknowledgment that independent journalism today faces a combination of threats that without decisive intervention risk what U.N. Secretary General António Guterres has called a global "media extinction event."
By Katitza Rodriguez, Kurt Opsahl and Rory Mir
Electronic Frontier Foundation
Access Now and the Electronic Frontier Foundation (EFF) are calling upon governments and companies to address human rights in the context of virtual and augmented reality (VR and AR) and ensure that these rights are respected and enforced. 
New Comment Moderation and Support Tools  By Andrew Hutchinson, Social Media Today
Facebook's Horizon Worlds: No Invite Needed  By Salvador Rodriguez, CNBC
A generation of parents who did not spend their childhoods with social media apps, and are now struggling to understand and navigate the potential harms that social media can have on their kids' mental health as they grow up. 
Podcast Politics: 350 Hours of Joe Rogan
By Ashley Carman
The Verge
A Media Matters researcher listened to over 350 hours of The Joe Rogan Experience. He says the show, for those of us who aren't spending our time there, is currently best described as a "cesspool of toxic masculinity that discusses elk hunting, mixed martial arts, anti-trans views, and harmful health information about the coronavirus pandemic."
Bye-Bye Cuomo, Wallace, Williams  By Sara Fischer, Axios
Time to Pull the Plug  By Jack Shafer, Politico
The year ahead for the social media giants, podcasts and games – and will there be yet another hyped return for virtual reality?
The Meaning of UK Assange Extradition
By Amy Goodman
Democracy Now!
WikiLeaks founder Julian Assange could soon face criminal charges in the United States after a U.K. court ruled in favor of the U.S. government's appeal to extradite him. Assange faces up to 175 years in prison in the United States under the Espionage Act for publishing classified documents exposing U.S. war crimes in Iraq and Afghanistan. 
FCC's First Permanent Woman Boss
Jessica Rosenworcel's appointment still leaves the agency gridlocked at 2-2 commissioners. Telecom giants like AT&T, hand in hand with Rupert Murdoch, are now focused on blocking Biden's other FCC pick, Gigi Sohn, from being appointed to the FCC. 
Manal al-Sharif, Internet Activist by Accident
By Joel Khalili
TechRadar Pro
Al-Sharif and the Ethical Technologists Society will endeavor to build an "ethical technology index" to help people make informed decisions about the companies they interact with. She imagines such a system could also be used to hold technology companies accountable for the consequences of their actions.