Cash Assistance to Mothers Boosted Infants' Brain Activity, Study Shows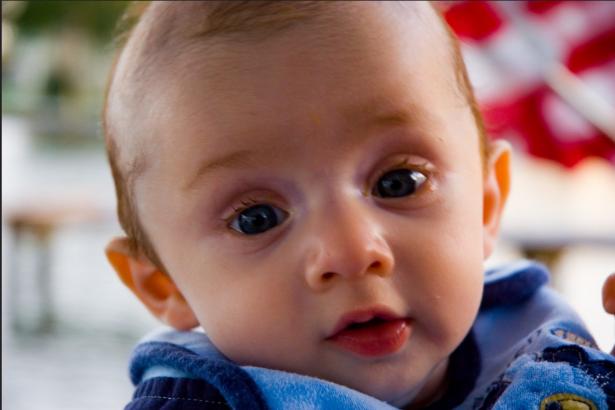 According to results of a new study, cash assistance to mothers boosts infant brain activity,photo by soupboy
[For a video talk explaining this study by Kimberly Noble, one of its authors, click here. — moderator]
When mothers with low incomes received just over $300 in monthly cash assistance during the first year of their children's lives, their infants' brains displayed more high-frequency brain waves when they reached 12 months old, a major new study by a team of investigators from six U.S. universities and released this week by the National Academy of Sciences shows. These types of brain waves are associated with higher language and cognitive scores and better social and emotional skills in children as they grow older.
The expanded Child Tax Credit, which Congress enacted in 2021 and which expired last month, provided support very much like the cash assistance described in the new paper. The paper is a pathbreaking combination of social science and neuroscience, is methodologically rigorous, and adds heft to the substantial evidence about the difference that extending the Child Tax Credit expansion would make in children's lives. These findings underscore why it's important that policymakers extend the expansion as part of any final agreement on Build Back Better legislation.

So far the study has only followed children for a year, but we don't need to speculate about how cash support for families affects children over longer periods. Substantial research indicates that, when lower-income parents receive income support, their children grow up healthier and do better in school, making them better prepared for the labor market. To take three examples:
Studies of a number of 1990s random assignment anti-poverty and "welfare-to-work" experiments in the United States and Canada by Greg Duncan and others found that the more each program added to family income between the ages of 2 and 5, the more it boosted students' later academic achievement.
A study of province-level differences in the generosity of Canada's child tax benefit found that larger benefits led to an improvement in children's test scores that persisted for at least four years after the benefit was received. (Canada replaced the provincial benefits in the study with a larger nationwide child benefit in 2016.)
Another study, examining the effects of a casino dividend limited to members of the Eastern Band of Cherokee Indians in western North Carolina, found that an average of $4,000 in increased income for the poorest households resulted in an additional year of schooling for the households' children by the time they turned 21.
As a letter signed by more than 400 economists explained, citing the large body of relevant research, expanding the credit permanently "would improve children's lives in important and lasting ways."
In all of the debate about the Child Tax Credit in recent months, too little attention has been paid to this fact. Now these early neuro-imaging results provide powerful new evidence of what so many other studies have found — a more secure and adequate family income alters children's lives in concrete ways and expands their opportunities to succeed and thrive. That alone makes expanding the credit an important step for families, communities, and the nation as a whole.
Danilo Trisi is Director of Poverty and Inequality Research at the Center on Budget and Policy Priorities.