Media Bits and Bytes - February 22, 2022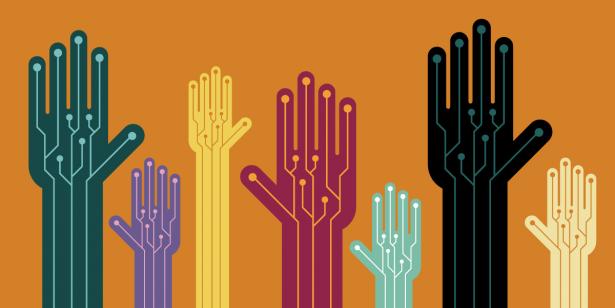 Credit,Electronic Frontier Foundation
Is the Metaverse a Trust?
By Shirin Ghaffary and Sara Morrison
Vox
It wasn't immediately clear what Mark Zuckerberg wanted to do with Oculus when Facebook bought the virtual reality headset maker back in 2014. Facebook is now called Meta, and it's not just a social media company, it's a metaverse company. Meta wants to win in this space, just as Facebook won in social media.
MAGA's Twitter
By Kevin T. Dugan
New York Magazine
Donald Trump's TRUTH Social — the MAGA answer to Twitter — is rumored to be going operational as soon as President's Day. There are also a host of other upstarts, from Rumble (a YouTube knock-off) to Parler (ditto for Twitter) and GETTR, a Steve Bannon–backed social-media site that has been struggling to hold onto staff and whose backer has recently filed for bankruptcy.
A Lot of Dirt About CNN
By Jennifer Smith, Chris Jewers and James Gordon
Daily Mail
John Malone is chairman of Liberty Media, Discovery's largest shareholder. He previously donated $250,000 to Trump's inauguration, and told of wanting to restore CNN to impartial journalism after years of left-wing bias.
New UN Cybercrime Treaty
By Katitza Rodriguez and Meri Baghdasaryan 
Electronic Frontier Foundation
As a UN-convened committee of government experts from around the world gets ready to begin negotiations to draft a Cybercrime Treaty, there's a pronounced lack of consensus among UN member states about what constitutes a "cybercrime" and how expansive the treaty will be.
Social Media and Anti-Vax Truckers
By Ryan Broderick
The Verge
Convoy supporters are getting their news from a tangle of Facebook groups, Telegram channels, and random influencers, which is all then amplified and expanded by right-wing broadcasters like Carlson, The Daily Caller, or Canadian right-wing media network Rebel News.
Deutsche Welle Firings and Free Speech in Germany
By Alex Kane
Jewish Currents
Seven Arab and Muslim journalists have lost their jobs for the alleged "antisemitism" of criticizing Israel.
NFTs Ain't Art
By Amanda Marcotte
Salon
There's now an excellent resource that will break down for you exactly why NFTs, and cryptocurrency generally, is a joke.
Afeni Shakur Biopic
By Jazz Tangy
Variety
The film will span a two-year period — from April 2, 1969, when Shakur and 20 other Black Panthers were arrested and charged with conspiracy to bomb police stations in New York, through June 16, 1971, the day Tupac was born.
Geraldo, Fox News and the Canadian Covid Convoy
By Blake Montgomery
The Daily Beast
Speaking on Fox News' The Five, Rivera said, "It is conservative media that has gone from support to incitement. These truckers are violating the rights of others in Canada." His combative co-host Greg Gutfeld responded incredulously: "Are you saying we're inciting it?!"
Justice for Hollywood Animators
By Maximillian Alvarez
The Real News
Many of Hollywood's most beloved, highest grossing movies and series are animated productions. However, compared with their live-action counterparts, animation workers are grossly undervalued and underpaid—and they're fighting for a better deal.